AMAZING SPIDER-MAN #16.HU WEB-SHOOTER SILVER SIGNATURE SERIES SIGNED BY GREG LAND!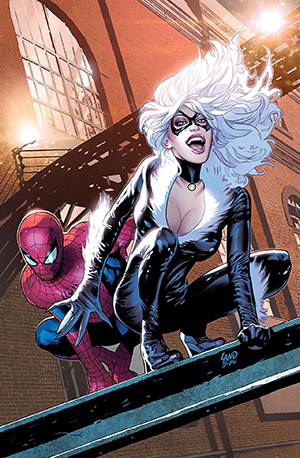 PRICE:
$40.00 MSRP: $69.99 YOU SAVE 42%
Offered at the dynamic price of $40.00 for a limited time!!! Returns to regular MSRP of $69.99 after March 1st!!!! From his early years at Crossgen, to Birds of Prey and Nightwing at DC and countless titles and covers for Marvel Comics, Greg Land has been (and continues to be) one of the biggest names in the modern day comics era! "HUNTED" TIE-IN! Black Cat's luck is on the rise. She came out of the run-in with the Thieves Guild still intact, her bridges with Spider-Man are mostly mended and the world is her oyster (well, it is NOW). But the job she just took is going to change everything... FINAL COVER MAY VARY. ALLOCATIONS MAY OCCUR.