WOLVERINE: ORIGINS VOL. 1 - BORN IN BLOOD PREMIERE HARDCOVER - SIGNED BY COVER ARTIST JOE QUESADA!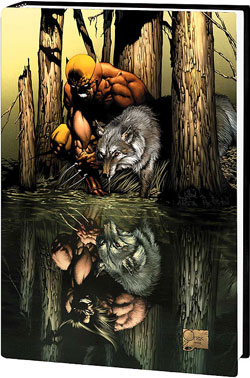 PRICE:


$69.99
Picking up where House of M and Wolverine: ORIGINS AND ENDINGS left off! Armed with the one thing that could kill him, as well as key clues to his very existence, Logan embarks on the first leg of a long and bloody quest for vengeance against those who once enslaved him. No longer feeling the need to play it quiet, Logan's first strike elicits a Condition Critical response from the U.S. government. With no other choice, they drop their bomb - and you won't believe who it is! When Logan hits D.C., someone's going to be waiting for him. Collects Wolverine: ORIGINS #1-5.
Each issue is hand numbered, features a DF Certificate of Authenticity and is sealed with a DF Holo-Foil Sticker!