ALL-STAR BATMAN AND ROBIN #2 - SIGNED BY ALL-STAR ARTIST JIM LEE!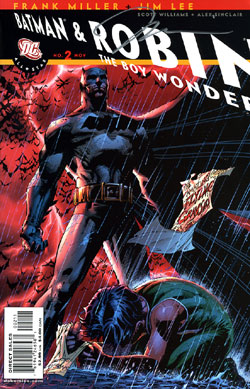 PRICE:


$29.99
Written by Frank Miller; Art and cover by Jim Lee and Scott Williams

Frank Miller and Jim Lee are setting the stands and racks on fire with their new Batman series!

Now fresh from our offering signed versions of the very first issue we're offering this instant classic second issue to complete every fans' collection!

Each signed edition will also be numbered and sealed with a certificate of authenticity. Get yours today.