NEW AVENGERS #8 - SIGNED BY BRIAN MICHAEL BENDIS!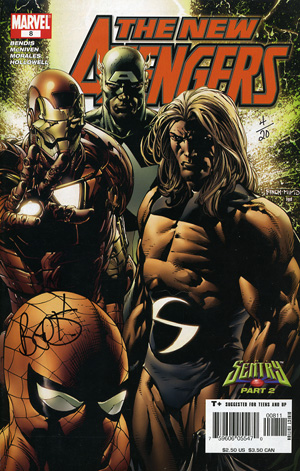 PRICE:


$19.99
GUEST STORY ARC ARTIST YOUNG GUN Steve McNiven!! THE MYSTERY OF The Sentry REVEALED! The Avengers try to help the most powerful super hero in the world figure out who he is and where he came from! But will this knowledge destroy the man they are trying to help?

PLUS! A very special SENTRY sequence illustrated by Marvel legend SAL
BUSCEMA

Each exclusively signed comic will shipped bagged and boarded (archival quality) and sealed with a DF Certificate of Authenticity!