FANTASTIC FOUR: THE MOVIE #1 - SIGNED BY ARTIST DAN JURGENS!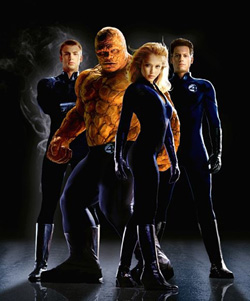 PRICE:


$29.99
The First Family of Marvel makes the leap from the printed page to the silver screen. It's the Marvel movie everybody's been waiting for! In addition to the all-new 48-page adaptation of the sure-to-be-a-hit film-featuring the origin of Marvel's greatest super team and their first encounter with Doctor Doom-this comic is jam-packed with pin-ups articles and a reprint of the Stan Lee/Jack Kirby origin of Doctor Doom from Fantastic Four Annual #2!

Each exclusively signed comic will shipped bagged and boarded (archival quality) and sealed with a DF Certificate of Authenticity!