ASTONISHING X-MEN #12 - SIGNED BY ARTIST JOHN CASSADAY!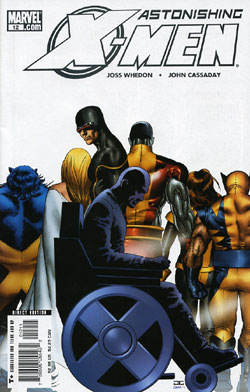 PRICE:


$19.99
DANGEROUS This is it. The stunning conclusion to the first part of Joss Whedon and John Cassaday's year-long run on X-Men'>Astonishing X-Men. As Dangerous draws to a finale readers will have to see to believe the lives of the X-Men will NEVER be the same.

Each exclusively signed comic will shipped bagged and boarded (archival quality) and sealed with a DF Certificate of Authenticity!