NEW AVENGERS #7 - SIGNED BY WRITER BRIAN MICHAEL BENDIS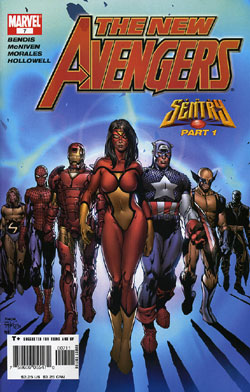 PRICE:


$19.99
Part 1 of the new story arc featuring the New Avengers available signed by the man that's making it all happen - Brian Michael Bendis!

This New Avengers storyarc will exclusively feature the mystery of The Sentry. Writer Paul Jenkins was involved heavily in the development of the story and Steve McNiven takes up pencilling duties! Also featuring a special Silver-Age artist will work on flashback scenes as well.

Each signed copy is sealed (archival bag and board) and features a numbered certificate of authenticity!