VILLAINS UNITED #1 - SIGNED BY JG JONES!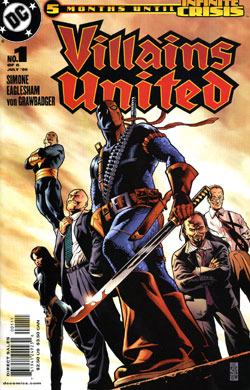 PRICE:


$19.99
Spinning directly from the pages of DC COUNTDOWN the villains of the DC Universe are now organized and deadlier than ever as superstar talents Gail Simone (BIRDS OF PREY) and artists Dale Eaglesham & Wade von Grawbadger (H-E-R-O) expose the new face of evil!

Each signed copy is sealed (archival bag and board) and features a numbered certificate of authenticity!