GREEN LANTERN #1 - SIGNED BY WRITER GEOFF JOHNS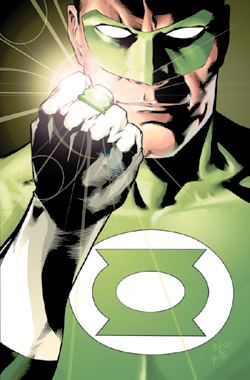 PRICE:


$19.99
Strap in and hang on as one of DC's greatest icons returns to the forefront of the DCU in a new monthly series by red-hot writer Geoff Johns (TEEN TITANS THE FLASH) and stunning art by Carlos Pacheco & Jesus Merino (Superman/Batman Avengers Forever)!

GREEN LANTERN will challenge your imagination and make you hold your breath as you witness the adventures of one of the greatest heroes in the DCU. Spinning out of the pages of GREEN LANTERN: REBIRTH Hal Jordan returns to the DCU as the Emerald Warrior ready to reclaim his life and the light of the Green Lantern.

Each copy is sealed (archival bag and board) and features a numbered certificate of authenticity!