JLA: CLASSIFIED #1 VARIANT COVER - SIGNED BY ED MCGUINESS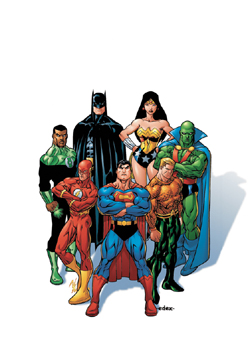 PRICE:


$19.99
Written by Grant Morrison; Art and cover by Ed McGuinness and Dexter Vines

Grant Morrison the groundbreaking writer who helped relaunch the JLA nearly a decade ago returns to the World's Greatest Heroes for the first story arc of JLA: CLASSIFIED!

In the first part of a 3-part story that launches this landmark series featuring art by the fan- favorite Superman/Batman team of Ed McGuinness and Dexter Vines the Ultra-Marines take the brunt of an assault by Gorilla Grodd's guerrilla-militia. But where's the JLA? Only Batman remains to sort out this mystery!

Each signed copy is sealed (archival bag and board) and features a numbered certificate of authenticity!