SUPERMAN/BATMAN #20 MARQUEE DOUBLE SIGNATURE - SIGNED BY WRITER JEPH LOEB AND ARTIST ED MCGUINNESS!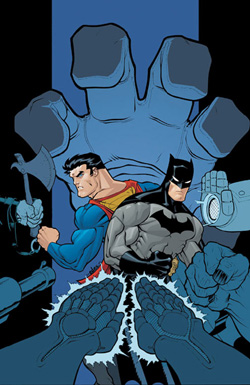 PRICE:


$49.99
Written by Jeph Loeb; Art and cover by Ed McGuinness & Dexter Vines

Ed McGuinness & Dexter Vines make their triumphant return to the pages of Superman/Batman for Part 1 of the 6-part With A Vengeance! This dream art team joins Jeph Loeb for his final story arc proving once and for all why Superman and Batman are the greatest heroes of all time!

In this action-packed tale meet the Maximums - a team of avenging super-heroes who are on the hunt for Superman and Batman for the murder of one of their teammates!

Each signed copy is sealed (archival bag and board) and features a numbered certificate of authenticity!