GREEN LANTERN: REBIRTH #1 MARQUEE DOUBLE SIGNATURE - SIGNED BY GEOFF JOHNS AND ETHAN VAN SCIVER!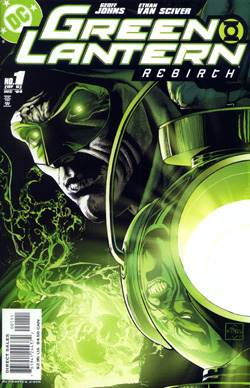 PRICE:


$49.99
The biggest event in the history of the Green Lanterns begins here in a 6-issue miniseries written by fan-favorite Geoff Johns (THE FLASH TEEN TITANS) with art by Ethan Van Sciver (Batman/Catwoman: TRAIL OF THE GUN)! Hal Jordan was one of the greatest heroes in the DCU until tragedy turned him into one of its greatest villains. Today his soul searches vfor redemption as the Spectre. But redemption may not be what Jordan needs...or wants. The fates of Kyle Rayner John Stewart Guy Gardner and the rest of the Green Lantern mythology unfolds in this colossal tale of heroism involving the entire DCU! Signed copies will be filled with current printings of issue #1.

Each signed copy is sealed (archival bag and board) and features a numbered certificate of authenticity!