SUPERMAN: FOR TOMORROW VOLUME 1 HARDCOVER - SIGNED BY ARTISTS JIM LEE AND SCOTT WILLIAMS!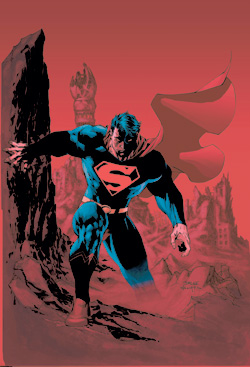 PRICE:


$89.99
From the critically-acclaimed team of writer Brian Azzarello (100 BULLETS) penciller Jim Lee & inker Scott Williams (Batman: HUSH) comes this must-have hardcover volume collecting the first half of For Tomorrow originally presented in Superman #204-209!

A cataclysmic event has struck the Earth. Millions of people have vanished without a trace. No one is left unaffected not even Superman! But after a year Superman is left with many questions and very few answers. For a hero who tries to have all the answers it's torture. And just as the action heats up and the stakes are raised one huge question emerges: Just how far is Superman willing to go For Tomorrow?

Each signed copy is sealed (archival bag and board) features a certificate of authenticity and sealed with a DF Holo-Foil Sticker!