HUNTER/KILLER #1 DF EXCLUSIVE ALTERNATE COVER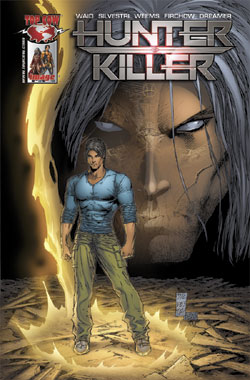 PRICE:


$6.99
Top Cow and DYNAMIC FORCES present the hottest single issue of 2005 - DF's alternate cover to the new Hunter Killer series!

Featuring an exclusive cover image by none other than Hunter Killer artist and creator Marc Silvestri this limited variant cover is only available for a limited time only from DF!

Marc Silvestri had come up with the basic concept on Hunter Killer. To both of their credit Marc had an idea that was a 10 and Mark dialed it up to an 11. So the basic concept was something that Silvestri came up with and pitched it over to Waid and immediately Mark's wheels began turning and he put some really amazing spins on it. - Jim McLauchlin Top Cow EIC!