ULTIMATE SPIDER-MAN #62 - SIGNED BY ARTIST SCOTT HANNA!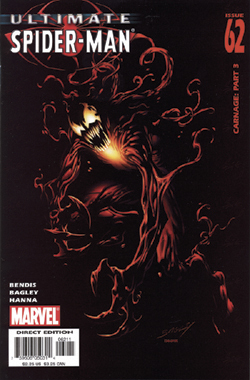 PRICE:


$16.99
This is it the big one the one that we waited months to happen in the Mighty Marvel Ultimate Universe! The Death of Gwen Stacy! Marvel said this the Carnage storyline was going to be huge but no one imagined that it would result in the death of one of Marvel's most beloved characters. Yet it did. And this baby sold out in most stores almost immediately. But fear not Merry Marvel readers DF has a few of these first print books around and they are available to you signed by artist Scott Hanna! ALL THIS FOR THE SPECIAL INTRODUCTORY PRICE OF JUST $16.99!

Each signed copy features a certificate of authenticity and is sealed with a DF Holo-Foil sticker!