FILM ACADEMY ANNOUNCES 10 ANIMATED SHORTS ADVANCING IN OSCAR RACE
12/04/17 @ 2:22 pm EST
Source:
Variety
| Categories:
MIsc
|
Comments
(0) |
E-mail Article
|
Add a Comment
Ten animated short films have advanced in the race for the coveted Oscar, according to
Variety
.
Among 63 films under consideration, these 10 will be considered by the Academy of Motion Picture Arts and Sciences' short films and feature animation branch as five nominess are selected. Those five nominees will be announced on Tuesday, Jan. 23. The 90th Oscars will be held on Sunday, March 4.
The advancing animated short titles are:
"Cradle,"
Devon Manney, director (University of Southern California)
"Dear Basketball,"
Glen Keane, director, and Kobe Bryant, writer (Glen Keane Productions)
"Fox and the Whale,"
Robin Joseph, director (Robin Joseph)
"Garden Party,"
Victor Caire and Gabriel Grapperon, directors (MOPA)
"In a Heartbeat,"
Esteban Bravo and Beth David, directors (Ringling College of Art and Design)
"Life Smartphone,"
Chenglin Xie, director (China Central Academy of Fine Arts)
"Lost Property Office,"
Daniel Agdag, director, and Liz Kearney, producer (8th in Line)
"Lou,"
Dave Mullins, director, and Dana Murray, producer (Pixar Animation Studios)
"Negative Space,"
Max Porter and Ru Kuwahata, directors (Ikki Films)
"Revolting Rhymes,"
Jakob Schuh and Jan Lachauer, directors (Magic Light Pictures)
JOYE MURCHISON KELLY AND DOROTHY ROUBICEK WOOLFOLK FIRST WOMEN TO WIN BILL FINGER AWARD
06/18/18 @ 2:54 pm EST
Source:
The Beat
| Categories:
MIsc
|
Comments
(0) |
E-mail Article
|
Add a Comment
BAM! Another barrier smashed in this new age of comics!
For the first time in its 13-year history, the 2018 Bill Finger Award (which salutes the oft-ignored co-creator of Batman) has named two women as co-recipients of the Excellence in Comic Book Writing honor: Joye Murchison Kelly and Dorothy Roubicek Woolfolk. (via
The Beat
)
Joye Hummel Murchison Kelly
was 20 years old in 1944 when she began working for Dr. William Moulton Marston on Wonder Woman. She had recently graduated from the Katherine Gibbs School in New York, where she had taken a psychology class from Dr. Marston. He had written almost all the scripts for his Amazon Princess and found himself in need of an assistant writer he could school in the precise way he wanted the heroine depicted, and Joye Hummel, as she was then named, learned quickly. Soon she was writing scripts on her own, mainly in Marston's New York office, where she also worked alongside Wonder Woman's artistic creator, Harry Peter. Like Marston's own stories, her work appeared in three publications—
Wonder Woman, Sensation Comics and Comic Cavalcade
—under the house byline "By Charles Moulton," and none of it was credited to her. Her work appeared until 1947, and much of it has recently been reprinted to the delight of current readers. Ms. Kelly and her husband Jack will be traveling to Comic-Con so that she may accept her award in person and also appear on Saturday afternoon for a special spotlight interview: her first-ever visit to a comic book convention.
Dorothy Roubicek Woolfolk
(1913–2000) served as a writer/editor from 1942 to 1944 at All-American Publications, which was allied with (and soon absorbed by) the firm now known as DC Comics. She later worked, again as a writer/editor, for Timely Comics (now known as Marvel) and EC Comics. Much later, in the 1970s, she returned to comic book editing for DC, supervising, among others,
Wonder Woman, Young Romance,
and
Superman's Girl Friend, Lois Lane.
For all these companies, she occasionally freelanced scripts, working on her own or with her husband, the prolific writer William Woolfolk. Though much of her work was on so-called "girls' comics" like the romance titles, she wrote for a great many superhero and adventure comics and is often credited with adding the element of Kryptonite to the Superman mythos. In her 1970s stint at DC, she discovered and gave work to a great many new writers and artists, both male and female. Her Finger Award will be accepted by her daughter, Donna Woolfolk Cross who, as a bestselling author herself, continues the family tradition.
The major sponsor for the 2018 awards is DC Comics; supporting sponsors are Heritage Auctions and Maggie Thompson.
ALL-NEW DICK TRACY SERIES COMING TO IDW
06/18/18 @ 2:28 pm EST
Source:
Instagram
| Categories:
IDW
|
Comments
(0) |
E-mail Article
|
Add a Comment
Who says you cannot learn news anymore by watching Instagram ... or your two-way wrist radio!

Artist/writer Rich Tommaso has announced on Instagram that he is writing and drawing a new Dick Tracy title launching this September from IDW Publishing, and he says the Allread family will be working with him as well: Lee on scripting, Mike on inks, and Laura on colors.
NEW ANT-MAN & THE WASP VIDEO
06/18/18 @ 2:09 pm EST
Source:
Marvel Studios
| Categories:
Marvel
|
Comments
(0) |
E-mail Article
|
Add a Comment
While
Avengers: Infinity War
is still setting records globally (but not as fast as
The Incredibles 2
these days),
Marvel Studios
has released a video for
Ant-Man and the Wasp
that harkens to the penultimate tale in the MCU saga.
Ant-Man and the Wasp
is due out in theaters July 6.
Video:
https://youtu.be/94LMvchi7lY
'THE FLASH': JESSICA PARKER KENNEDY UPPED TO SERIES REGULAR FOR SEASON 5
06/18/18 @ 2:01 pm EST
Source:
Deadline
| Categories:
DC
|
Comments
(0) |
E-mail Article
|
Add a Comment
Faster than the Fastest Man Alive, actress Jessica Parker Kennedy has been bumped to series regular on
The Flash
,
Deadline
reports.
Kennedy recurred this past season but will be a regular for the coming Season 5 of the CW superhero drama.
The actress plays Nora West-Allen, Barry and Iris' future daughter. She was introduced last season as the Mystery Girl, and her identity was revealed in the finale.
HEROES CON IN PHOTOS
06/18/18 @ 10:00 am EST
Source:
Twitter
| Categories:
MIsc
|
Comments
(0) |
E-mail Article
|
Add a Comment
Heroes Con was this weekend in Charlotte, NC. Here are some photos of the event (via the con's
Twitter
page)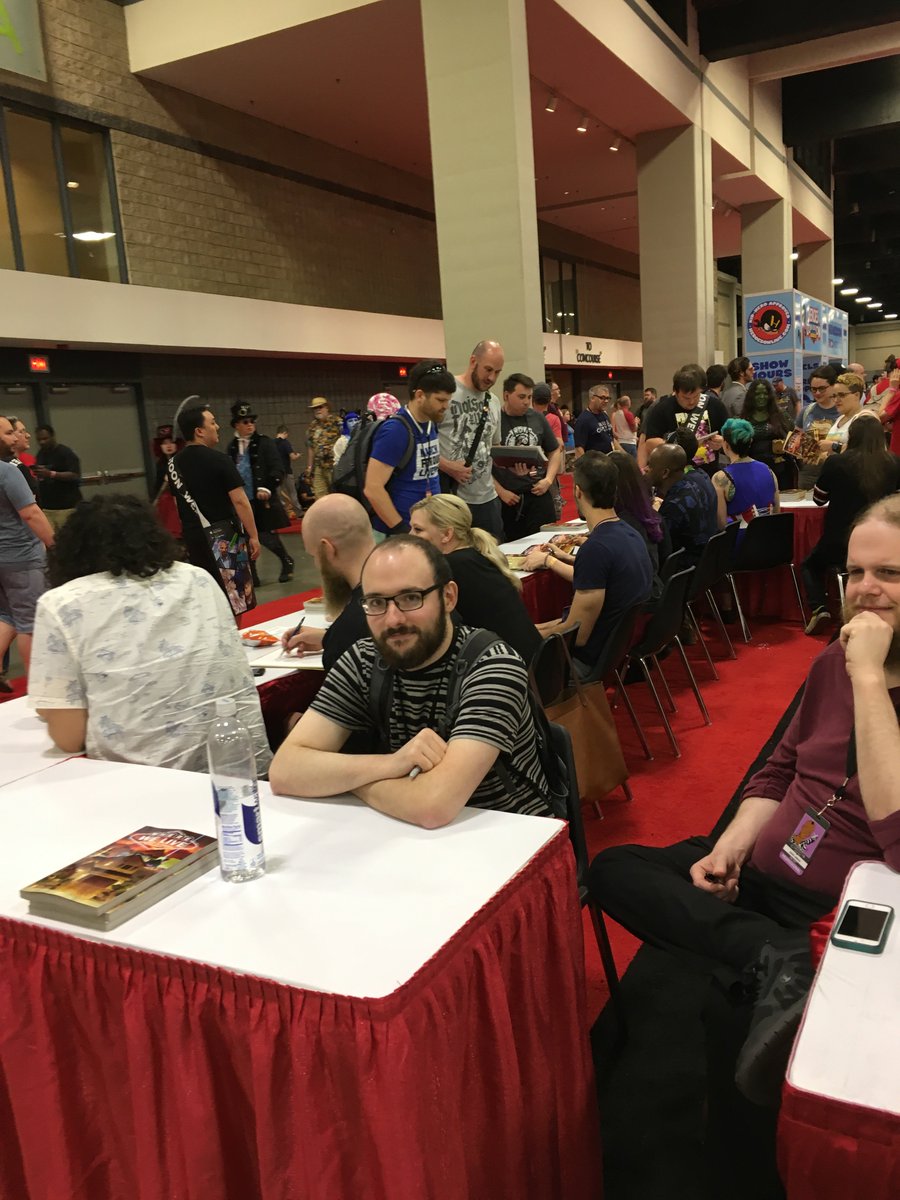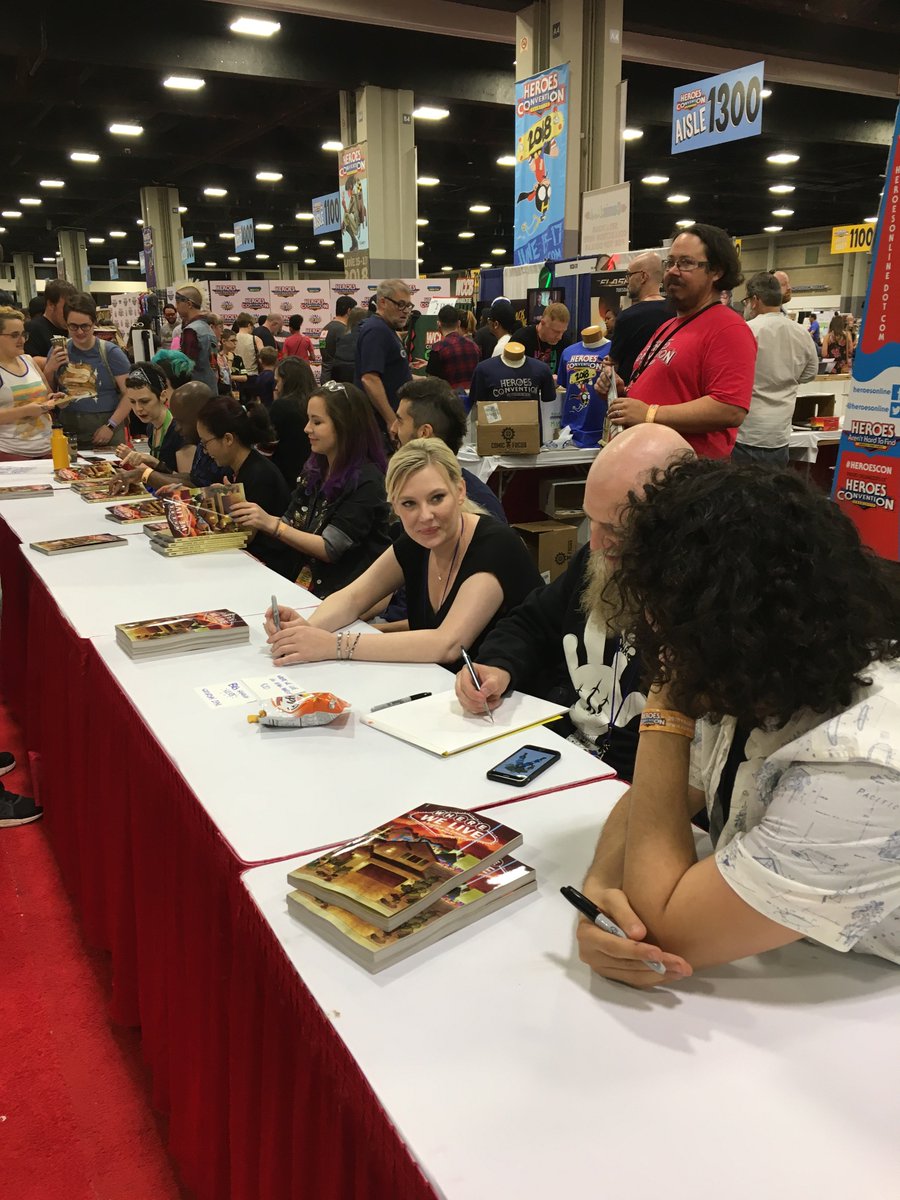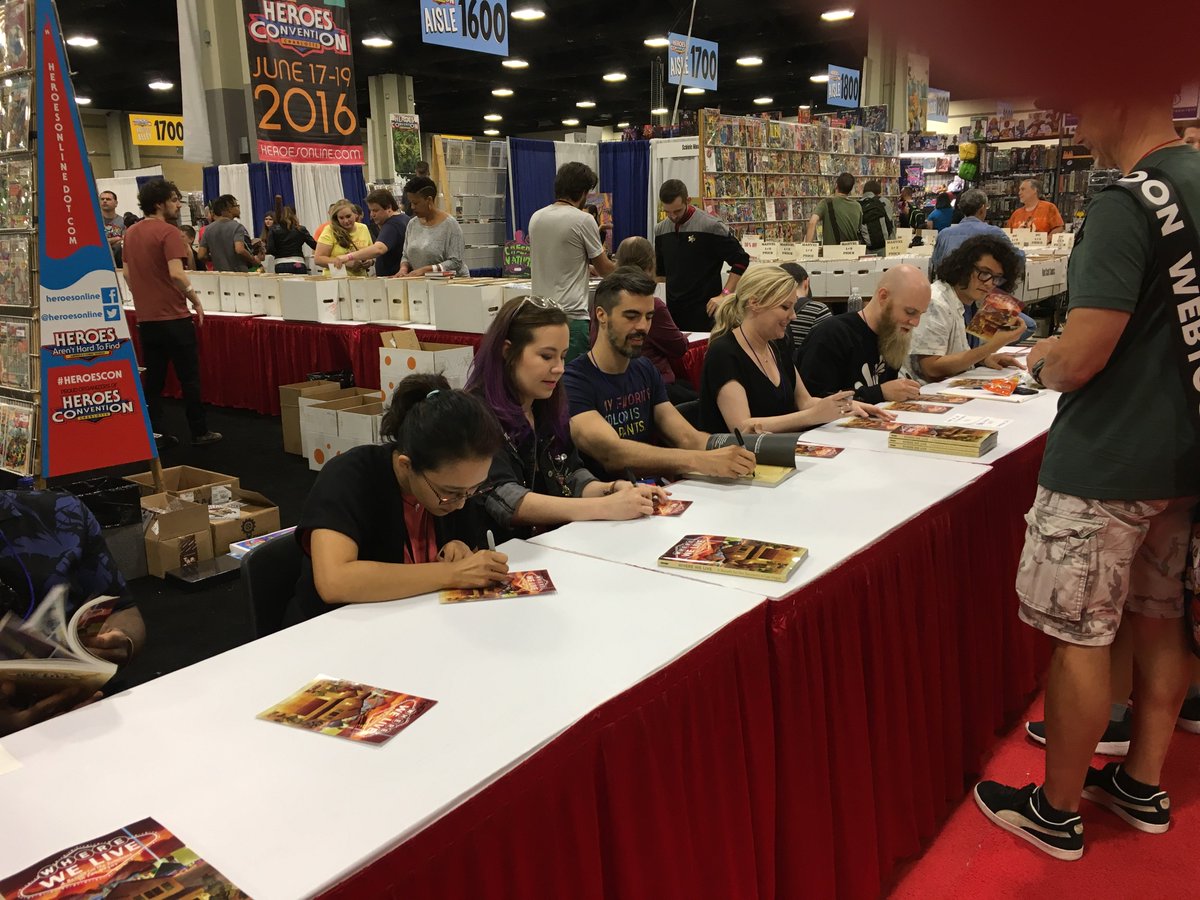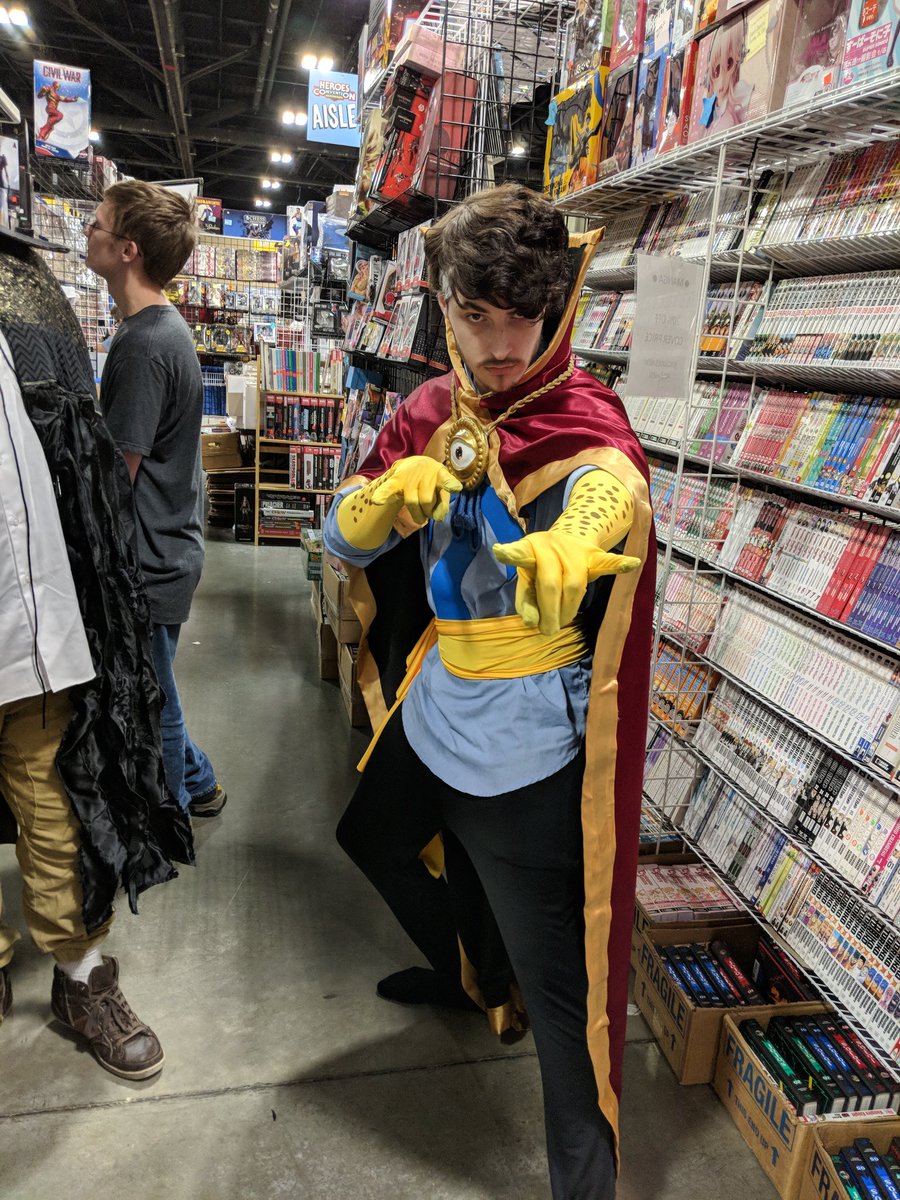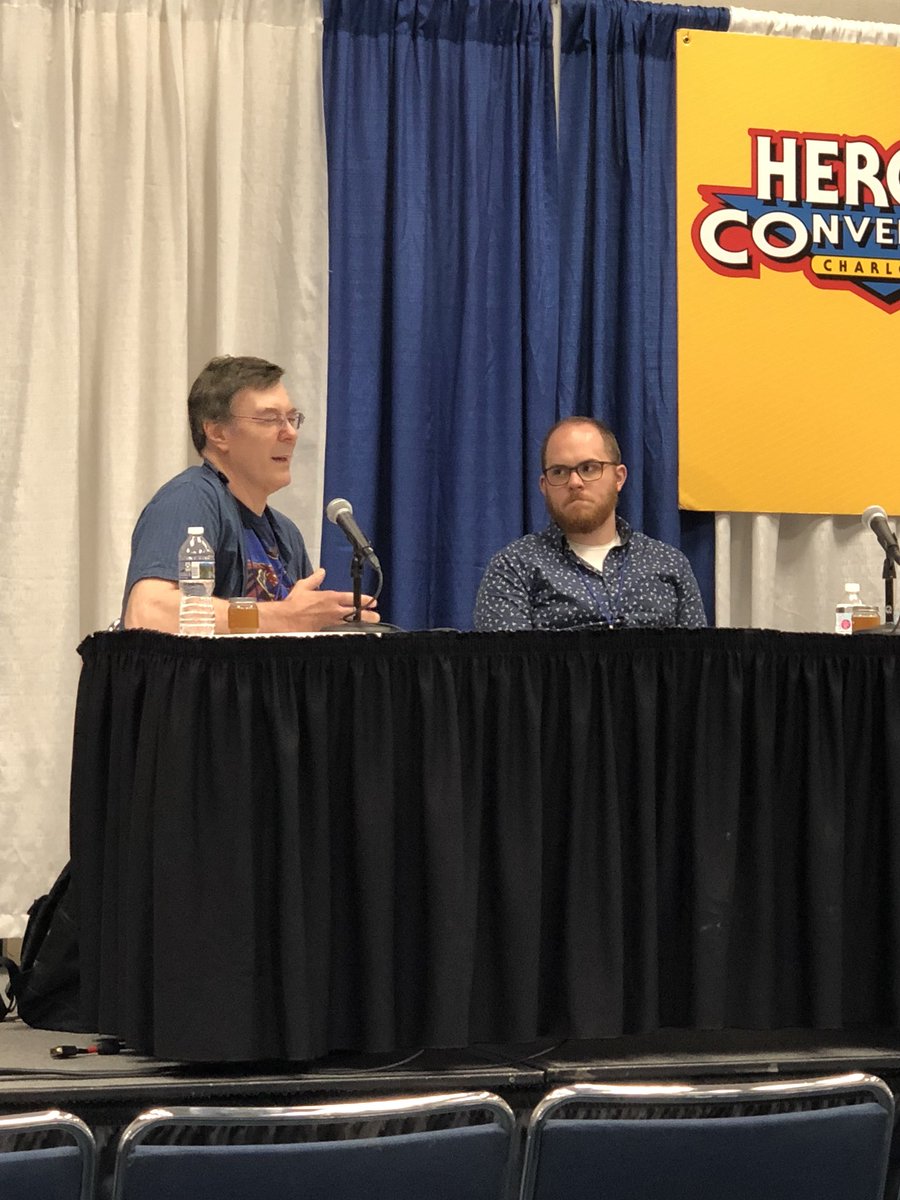 DENVER COMIC CON IN PHOTOS
06/18/18 @ 9:43 am EST
Source:
Twitter
| Categories:
MIsc
|
Comments
(0) |
E-mail Article
|
Add a Comment
The Colorado Convention Center played host to the Denver Comic Con over the weekend.
The con included appearances by stars from Riverdale, Game of Thrones, Guardians of the Galaxy and other stars of geekdom. Some photos follow (via the con's
Twitter
page)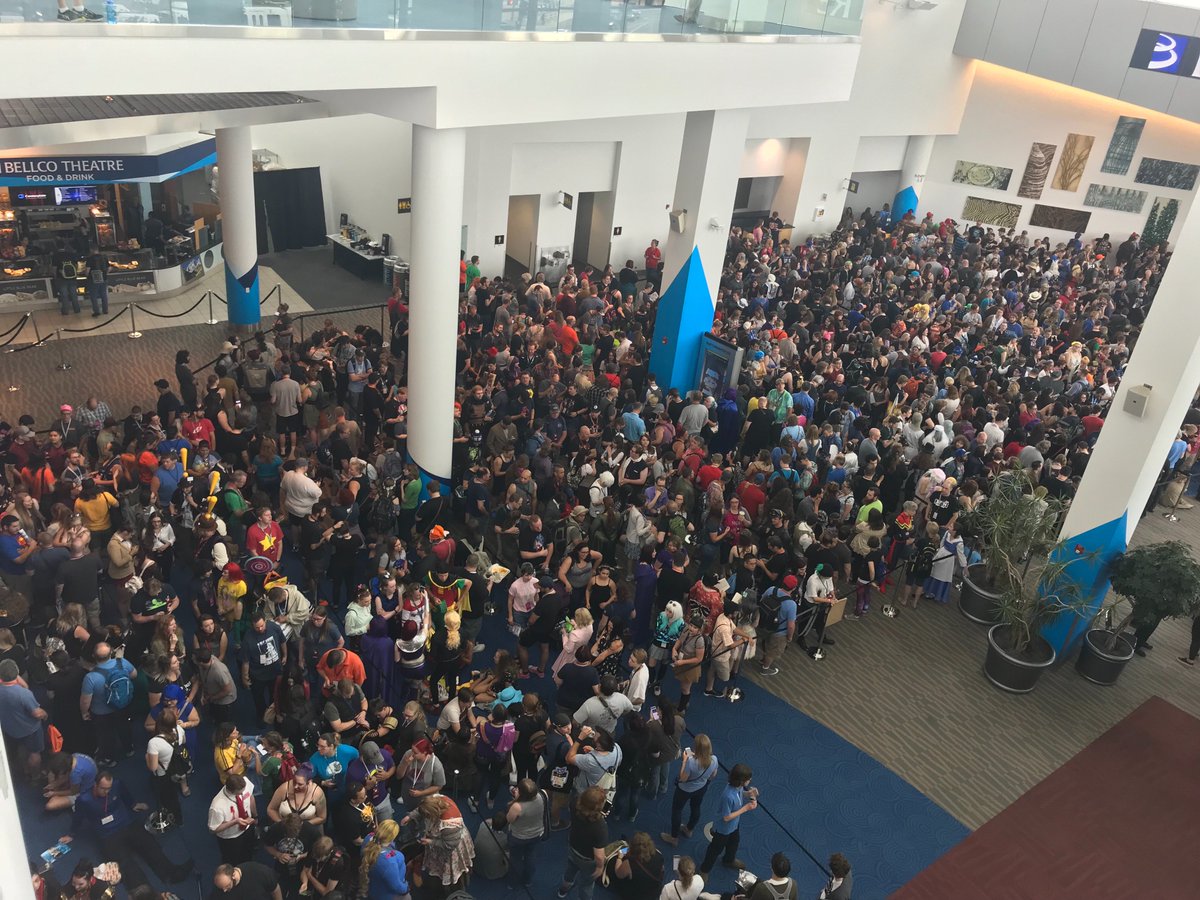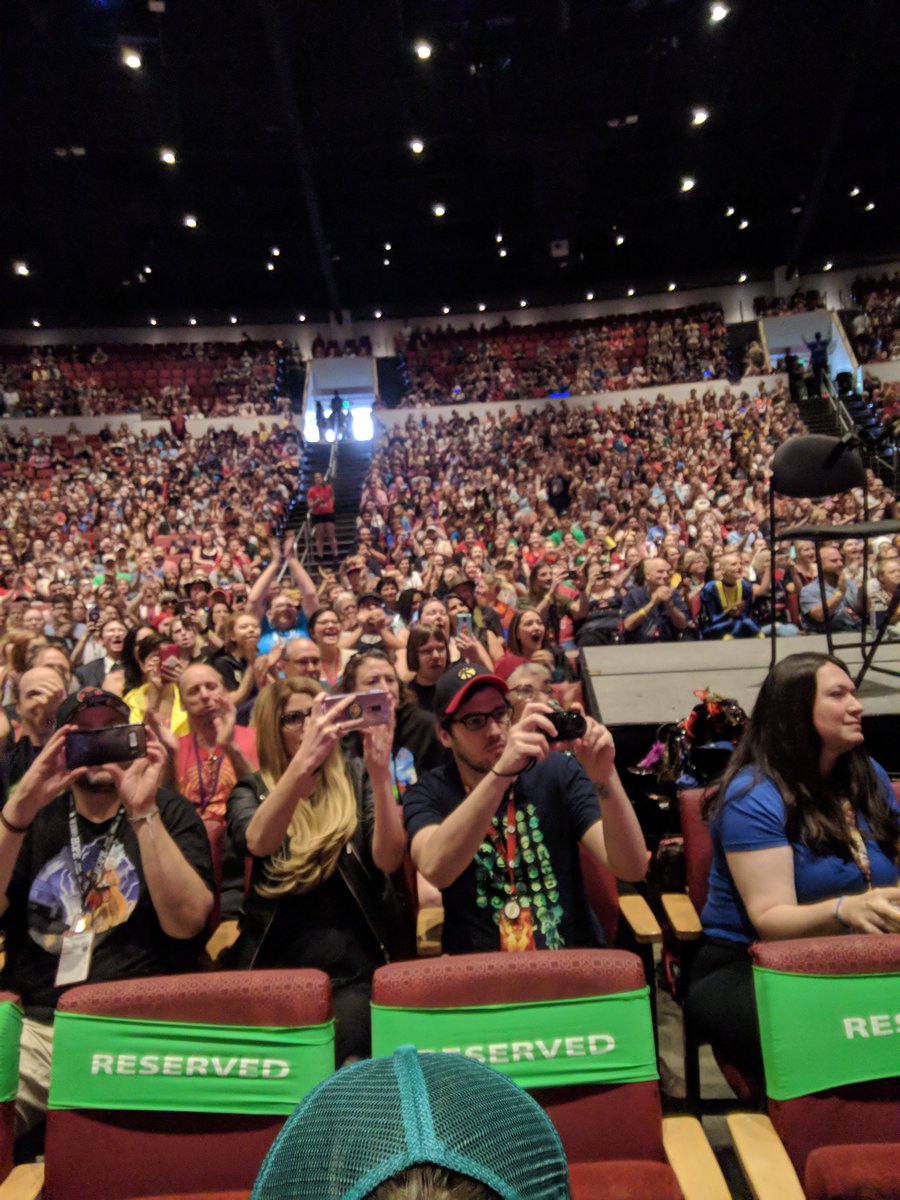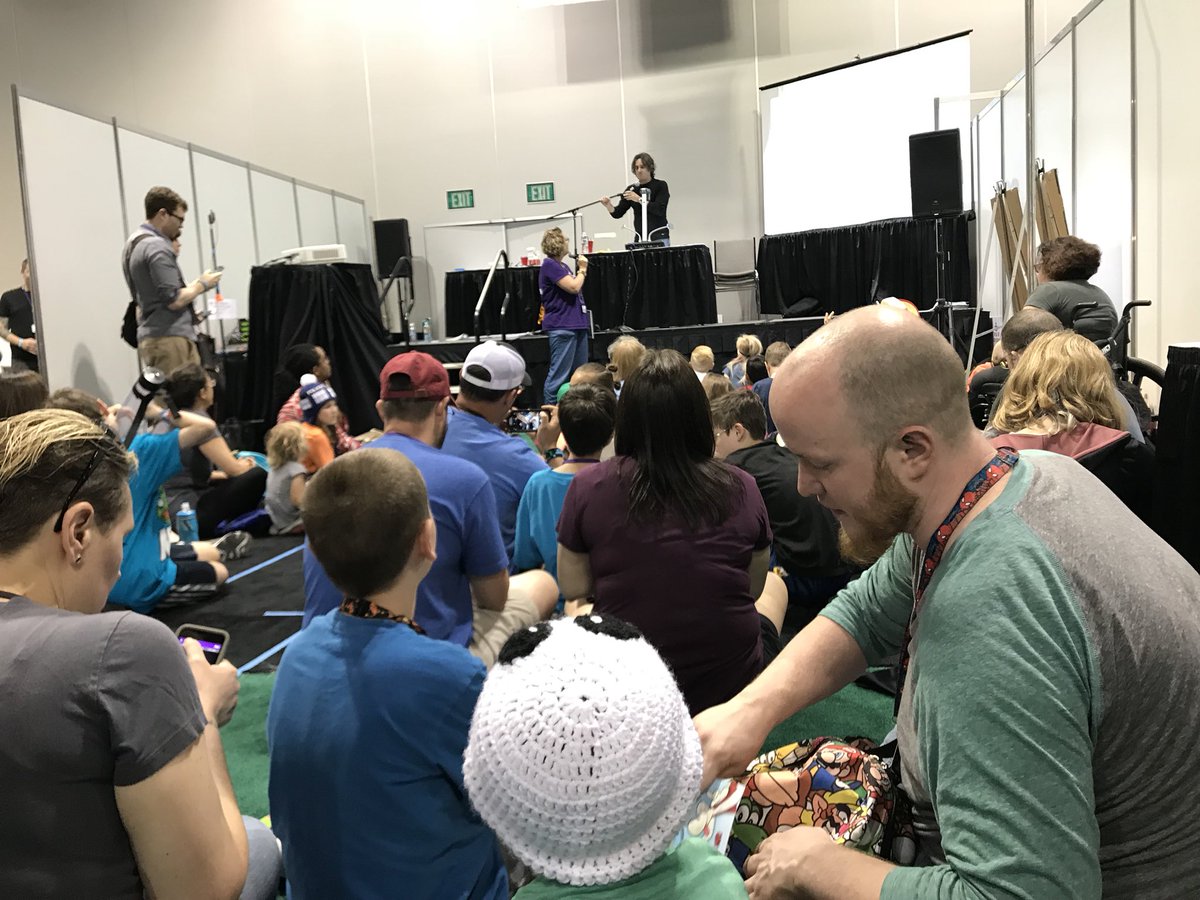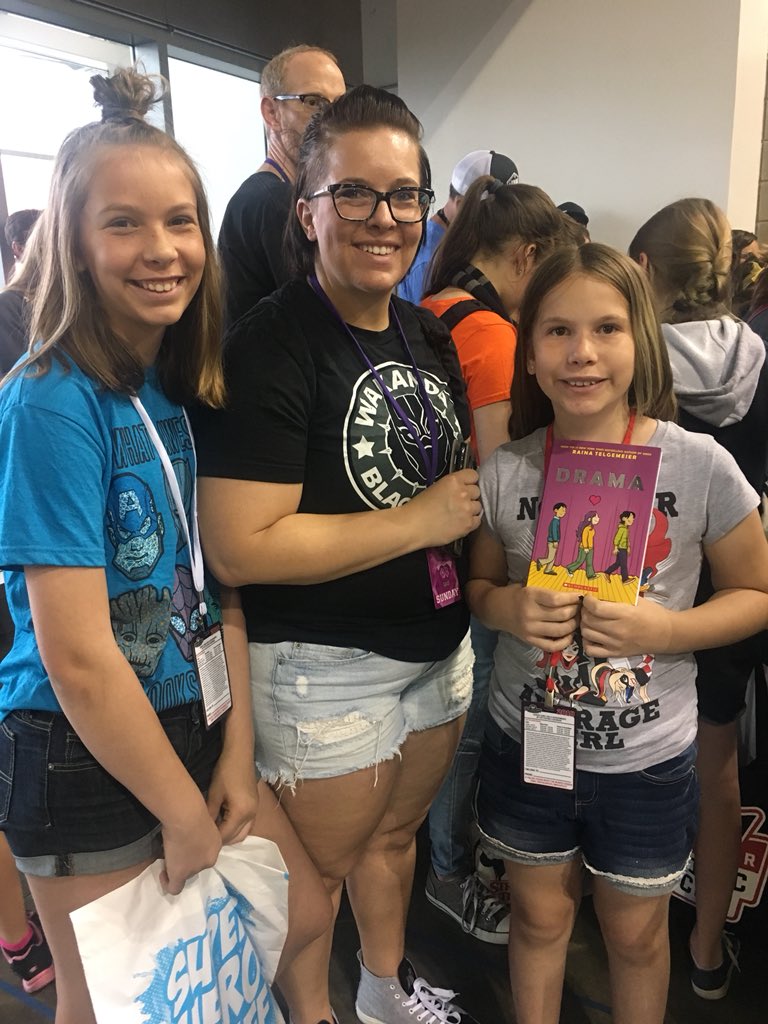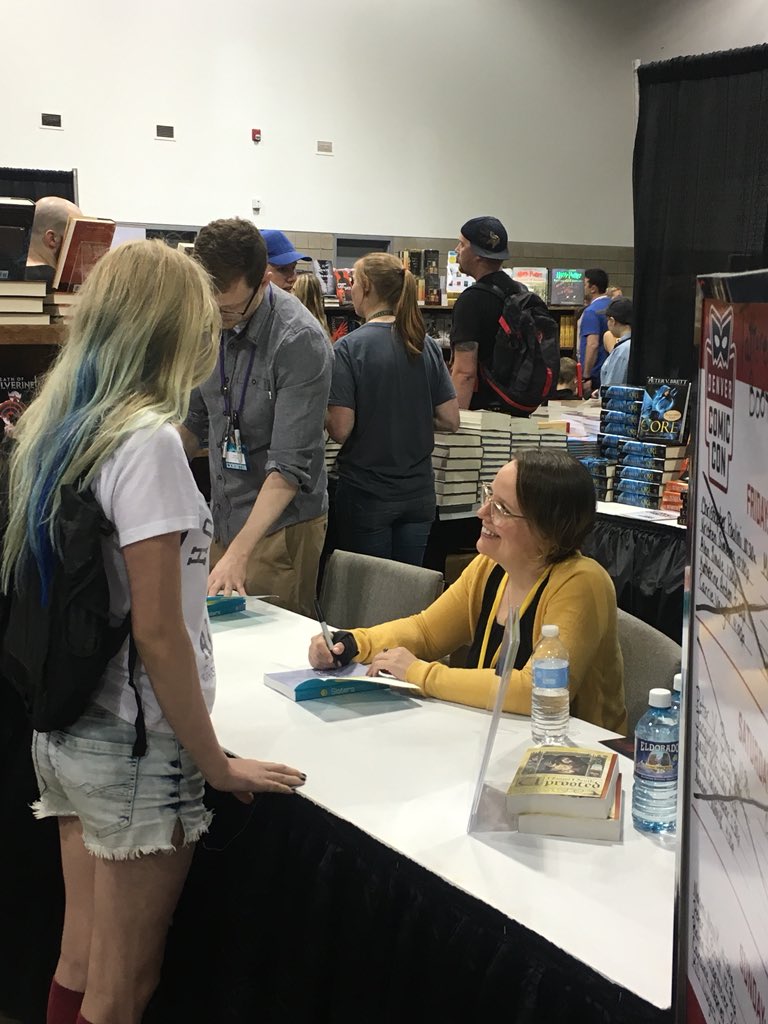 2018 INKWELL AWARDS: MEET THE WINNERS
06/18/18 @ 9:30 am EST
Source:
Boom-art.com
| Categories:
MIsc
|
Comments
(0) |
E-mail Article
|
Add a Comment
The Inkwell Awards
released the list of winners of its 11th annual awards for excellence in the art form of comic-book inking. Nominees were again chosen by a separate and independent nomination committee. This year featured the greatest number of nominees, including female inkers in three of the five categories. Voting by professionals and fans took place in April via live ballot at the non-profit advocacy's website. One winner was chosen in each of five categories based on American interior comic-book work cover-dated 2017.
Separately, the
Inkwells
selected internally the two recipients of the annual
Joe Sinnott Hall of Fame Award
and one recipient for the
Stacey Aragon Special Recognition Award
(SASRA). Winners were contacted and many of the invited guests were present to receive their trophies during North Carolina's
HeroesCon
, the host show for the
Inkwells
. Winners are listed with their nominated credits and the percentage of votes received, where applicable.
FAVORITE INKER: Scott Hanna (29.4%)
(
Booster Gold/The Flintstones Special, DC Holiday Special, Justice League Of America, Legion of Super-Heroes/Bugs Bunny Special, Superman, Trinity [DC]; All-New Wolverine, Black Panther, Black Panther & The Crew, Great Lakes Avengers, Ultimates 2, X-men Blue [Marvel]).
Other nominees: Bill Sienkiewicz, Jonathan Glapion, John Dell, Mick Gray, John Floyd, Dan Green, Seth Mann.
MOST-ADAPTABLE INKER: Scott Hanna (30.9%)
(See above credits.)
Other nominees: Walden Wong, Mark Morales, Jonathan Glapion, Dexter Vines, Jay Leisten.
PROPS (inker deserving of more attention): Joe Prado (37.8%)
(
Justice League Of America: Rebirth, Green Lanterns, Superman [DC]).
Other nominees: Tony Kordos, Marc Deering, Michelle Delecki, Daniel Henriques, Jason Paz.
S.P.A.M.I. (Small Press and Mainstream Independent): Sal Buscema (25.1%) (
ROM [IDW]).
Other nominees: Mark Morales, Stefano Gaudiano, Irene Flores, Rodney Ramos, Ryan Winn, Robin Riggs.
ALL-IN-ONE (pencilling and inking together): Liam Sharp (18.46%)
(Justice League, Wonder Woman [DC]).
Other nominees: Dan Panosian, David Marquez Stan Sakai, Joelle Jones, Terry Moore, Mitch Gerads, Mico Suayan.
THE STACEY ARAGON SPECIAL RECOGNITION AWARD (SASRA): Russ Heath
Other nominees: John Byrne and Jim Sanders III.
THE JOE SINNOTT HALL OF FAME: Joe Giella and Bob McLeod
Other nominees: Dan Adkins, John Beatty, Mike Esposito, Mark Farmer, Al Gordon, Bob Layton, Pablo Marcos, Frank McLaughlin and Bernie Wrightson.
"I was thrilled to hear that two very fine inkers were selected for induction into the
Inkwell Awards Hall of Fame
for 2018," said Joe Sinnott, the award's namesake and first recipient. "Both Joe and Bob have previous ties to the
Inkwells
, Bob being the keynote speaker at their awards ceremony at HeroesCon in 2012, and Joe being the Guest of Honor at the 2017 ceremony. It is with great pride that we honor these two excellent ink artists into the
Inkwell Awards
family as 2018 recipients of the
Joe Sinnott Hall of Fame Award
. Congratulations, fellas, on jobs, and careers, well done!"
The live awards ceremony began with a special appearance by guest of honor and industry legend Mike Royer, who discussed the art form of comic-book inking, his career in the medium, and its artists. Inkwell Awards founder and director Bob Almond acted as ceremony host. He was joined by hostess and spokesmodel "Ms. Inkwell," as portrayed by both Hailey Skaza-Gagne and 2011 spokesmodel Kathy Denise Taylor. Artist and Inkwell Contributor Dan Panosian presented the five main awards. Artist and Inkwell Ambassador Pat Broderick presented the Hall of Fame and SASRA awards.
In celebration of the non-profit's 10th anniversary, Almond created the
Above & Beyond Award
for those organization members who have performed exceptionally (or others in the community who have made special efforts to advance the art form of inking). These went to:
–Hailey Skaza-Gagne, the longest-running Ms. Inkwell spokesmodel, who has appeared at four straight Heroes conventions and attended 21 consecutive events, while expanding her duties to include public speaking and moderating panels.
–Robert Haines, the first person to serve on the nomination committee for 10 consecutive years since it began.
–Mark Sinnott, who has been a Senior Inkwell Contributor for a decade, acting as liaison between the Inkwells and his father, Joe. "Without Mark's generosity and diligence," Almond said, "there would certainly not be nearly as many achievements nor funds raised for the organization–successes which allowed us to reach 10 years of operations and altruism."
Almond also awarded "
Silver Inkwells
" to three nomination committee members who participated in five years of service: Matt Herring, Tony Parker and Rik Offenberger.
'LUCIFER' REVIVED AT NETFLIX FOLLOWING FOX CANCELLATION
06/15/18 @ 8:08 pm EST
Source:
Hollywood Reporter
| Categories:
DC
|
Comments
(0) |
E-mail Article
|
Add a Comment
The Devil made them do it!
Netflix is reviving the canceled Fox drama
Lucifer
for a fourth season.
The DC Entertainment series, which hails from Warner Bros. Television, was axed in May. Netflix revived the DC Comics-inspired drama after a massive fan campaign.
An episode count for the new season has yet to be determined. (via
THR
)
AN OPENING OF SUPERHERO PROPORTIONS: 'INCREDIBLES 2' SMASHING ANIMATED PIC B.O. RECORD WITH $174M+
06/15/18 @ 8:02 pm EST
Source:
Deadline
| Categories:
Disney
|
Comments
(0) |
E-mail Article
|
Add a Comment
Toon heroes unite!
Early Friday estimates show Pixar's
Incredibles 2
is drowning
Finding Dory
's animated-opening record of $135M for a potential 3-day of
$174.7M
at 4,410 theaters, a weekend take that would make the sequel the 10th best domestic start ever, above Marvel's
Iron Man 3
($174.1M), Warner Bros.'
Batman v. Superman
($166M),
The Dark Knight Rises
($160.9M), and even Lucasfilm's
Rogue One: A Star Wars Story
($155M). (via
Deadline
)
Wow.
CHINA BOX OFFICE: 'JURASSIC WORLD: FALLEN KINGDOM' ROARS WITH $36M ON OPENING DAY
06/15/18 @ 7:52 pm EST
Source:
Hollywood Reporter
| Categories:
MIsc
|
Comments
(0) |
E-mail Article
|
Add a Comment
Dino Might!Jurassic World: Fallen Kingdom
stomped into China today, opening to a hefty $34.4 million, according to Universal and Amblin.
Local box-office tracker EntGroup put the opening-day gross higher, at $36 million.
The muscular start puts the dinosaur tentpole on track for one of the biggest opening weekends by a Hollywood film this year. (via
THR)