BATMAN MERGES WITH THE FLASH AND STEALS HIS SPEED FORCE
09/21/17 @ 12:54 pm EST
Source:
ComicBook
| Categories:
DC
|
Comments
(0) |
E-mail Article
|
Add a Comment
Thanks to the Dark Multiverse, Batman now has superhuman speed. How he got it though is anything but a sweet story.
Spoilers incoming for Batman: The Red Death #1
, so if you haven't read the issue yet you've been warned.
The story starts out with a battle between Barry Allen's Flash and an unknown assailant, who is hitting the speedster with everything but the kitchen sink, including fire, ice, wind funnels, and lightning. If that sounds familiar it should, as those are all recognizable aspects of the famous Flash Rogues, which typically includes villains like Captain Cold, Heatwave, Weather Wizard, and Mirror Master.
This time around though those abilities all belong to one man, and it is revealed to be Batman. Bats is even wearing Captain Cold's trademark eye wear, with a number of those familiar weapons hanging on his waist. From the conversation between the two heroes, it seems Batman at one point asked for The Flash to help him gain access to the Speed Force, a request that Barry Allen denied.
Flash uses himself as an example, saying "You know the things I've done. The mistakes I've made with these powers in the past. It's impossible to be everywhere at once!" It's here that Batman reveals the reason for wanting the Speed Force, saying "Unlike you, I tried to be...and it cost me my family.
"This gives way to four gravestones at Wayne Manor, all shown from the back. The first seems to indicate Nightwing (via the symbol at the top), while one of the others has a Robin perched atop a branch. The other two are likely Batgirl and Batwoman, but could also be Duke and any combination of Tim or Damian. Either way, Batman isn't taking this lying down, and what he does next shows the lengths he's willing to go.
Thanks to some inventiveness on Batman's part (and a formula from Mr. Freeze), Batman gains the upper hand on The Flash and is able to knock him out. That small window is all Batman needs though, and Flash awakens to find himself chained to the front of Batman's giant Tumblr Batmobile. If the Batmobile looked a bit...well odd to you, there's a very good reason for that. Batman explains to Flash that he studied the designs of the Cosmic Treadmill, and repurposed the Batmobile's engine to harness the Flash's connection to the Speed Force. Once he has access to it, he'll steal it from the Flash, and so he hits the gas to create enough speed to make an opening.
As the skin melts away from both of them, Flash pleads once more, saying "You can't give up like this Bruce...there's hope...there is always..."With that, the page turns to bright white and the heroes vanish.
Later, a red armored Batman/Flash mashup emerges, ripping the longtime villain in two. It's The Red Death, whose narration reveals he is Bruce Wayne. What can also be seen though is a second speech bubble with a fainter text. At every turn, it challenges Bruce's words and mission, and it seems that Bruce Wayne and Barry Allen both made it through to the other side, but are now two minds in one body.
LION FORGE TO PUBLISH GENE HA'S 'MAE'
02/23/18 @ 5:36 pm EST
Source:
Lion Forge
| Categories:
MIsc
|
Comments
(0) |
E-mail Article
|
Add a Comment
Today at the annual ComicsPRO meeting in Portland, the St. Louis based publisher of "comics for everyone" announces the publication of Gene Ha's Mae.
The book made its debut on Kickstarter in 2015, where the project surpassed its initial goal by over $50,000! Mae saw a second life serialized at Dark Horse, and will now be collected in an all-new edition in July!
"I'm so proud for Mae to join Lion Forge, and to add editor Andrea Colvin to the Mae creative team" says Gene Ha. "I've always meant Mae to reach both comic shops and book stores, and no company is better suited than Lion Forge to get our books to all of those readers. Stay tuned, we have so many more amazing stories to share!"
"I've been a Gene Ha fan for years," said Andrea, Lion Forge Vice President–Executive Editor, "and so of course I was thrilled at the chance to bring his creator-owned series over to Lion Forge. Mae is a page-turning high-fantasy adventure in the best comics tradition, and its focus on not just one but three strong female characters makes this exactly the kind of story I'm looking to publish at Lion Forge."
Mae's sister Abbie has been missing for seven years. So when she just shows up in a bar one night, Mae is more than a little shocked. Even more shocking is where Abbie has been--a parallel world in which she was queen of a cat army and battled monsters of seemingly infinite variety.
And this is just our story's beginning. When monsters and other impossible creatures start making their way to our world, and abduct the girls' father, Mae joins Abbie in a strange and fantastical universe in which everything they thought they knew--about themselves, their family, their world--is challenged.
Mae Volume 1 will be released in comic shops on June 20, 2018, and will continue in an all-new series launching the same day.
DYNAMITE ENTERTAINMENT ADVANCES TO PREMIER VENDOR STATUS THROUGH DIAMOND COMIC DISTRIBUTORS
02/23/18 @ 5:33 pm EST
Source:
Dynamite
| Categories:
Dynamite
|
Comments
(0) |
E-mail Article
|
Add a Comment
Diamond Comic Distributors and Dynamite Entertainment announce today that Dynamite has attained the "Premier" classification, which constitutes Dynamite's moving to the "Premier" section of Diamond Previews. The move recognizes the company's standing as a leading comic book and graphic novel publisher and expands their marketing and sales initiatives to the comic book specialty and bookstore markets.
"This change recognizes the growth and importance of Dynamite Entertainment to our business and the comics industry as a whole," said Diamond VP-Purchasing, Tim Lenaghan. "We look forward to working with Dynamite for many years to come to help nurture and grow the comic book specialty market."
"It's a supreme honor to advance to Premier Vendor status, and truly a reflection of the dedication of everyone at Dynamite, the strength and success of our partnerships with creators and licensors, and the comics we bring to our retail supporters and fans. Everyone involved, especially the comic shops and redaers, deserves our utmost respect and gratitude for their support," says Nick Barrucci, CEO and Publisher of Dynamite Entertainment. "We work shoulder-to-shoulder with amazing people, and this achievement gives greater visibility to the monumental work that they do. With our new position and reach, we'll be able to better coordinate with Diamond on many new ways to serve the retail community and further diversify our categories of product."
Beginning in April (and corresponding to June shipping), Dynamite will feature in the exclusive "Premier Comics" sections of Diamond's PREVIEWS catalog and PREVIEWSworld.com website, highlighting their new offerings to comic shop retailers and customers on a monthly basis. Dynamite's move will place them in the forefront of the catalog with other Premier-status publishers including Image Comics, Dark Horse Comics, and IDW Publishing. In addition to their published offerings, Dynamite's full range of merchandise - including statues, trading cards, and more - will move into the Premier section of Previews.
Diamond Comic Distributors is the world's largest distributor of English-language comic books, graphic novels, and pop culture-related merchandise. Based in Maryland, Diamond services more than 3,500 specialty retailers worldwide. For more information, visit Diamond at www.diamondcomics.com.
Dynamite Entertainment was founded in 2004 and is the award-winning publisher of multiple bestselling properties, including The Boys, The Shadow, Vampirella, Warlord of Mars, Red Sonja, Game of Thrones, SEAL Team Six, and more. Dynamite owns and controls an extensive library with over 3,000 characters, and works with some of the highest-profile creators in comics and entertainment, including Kevin Smith, Alex Ross, John Cassaday, Gail Simone, Garth Ennis, Jae Lee, Greg Pak, Matt Wagner, and a host of up-and-coming new talent. More information about the company can be found at dynamite.com.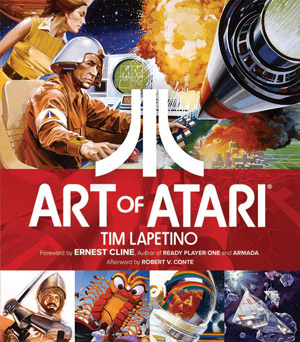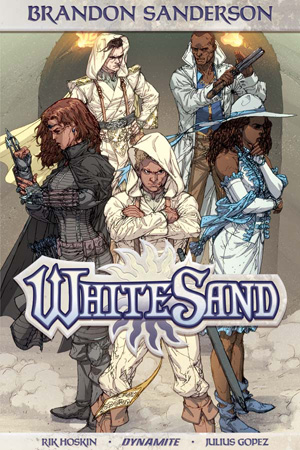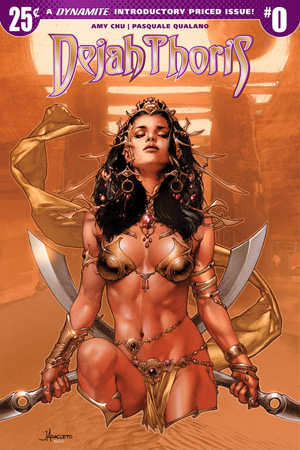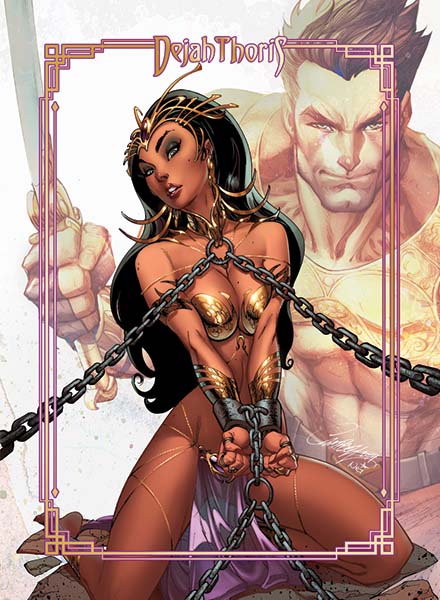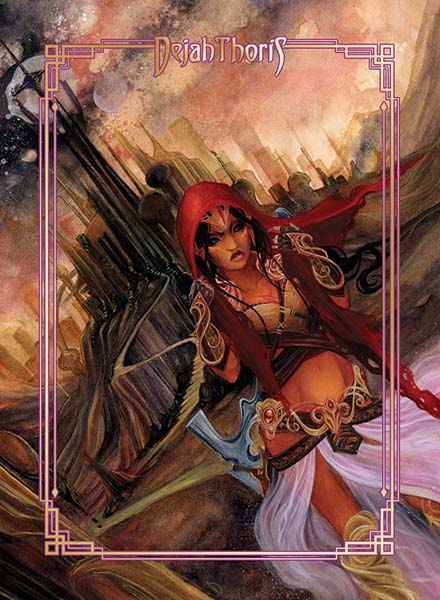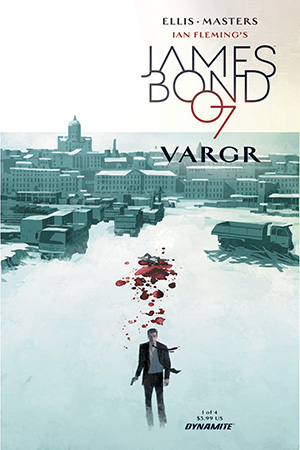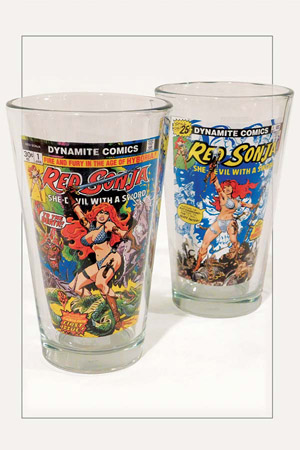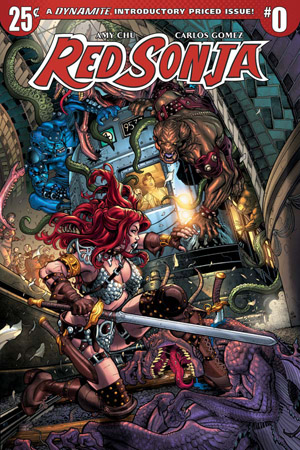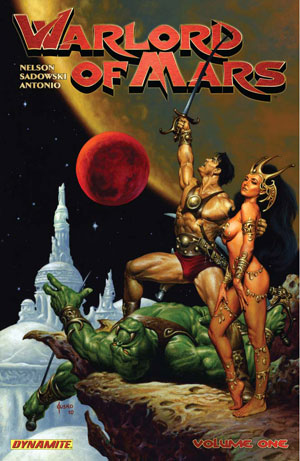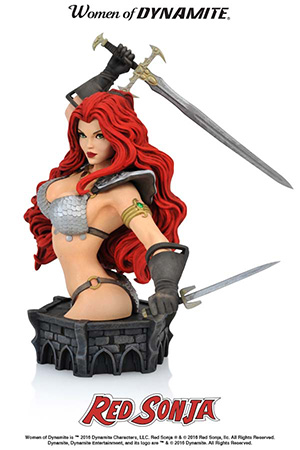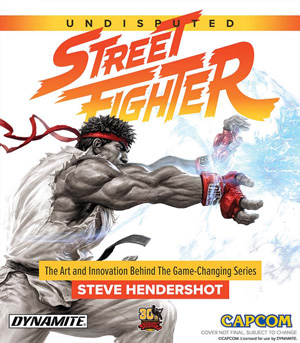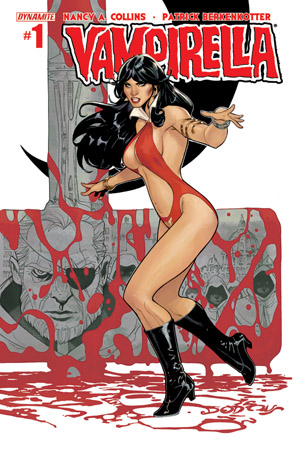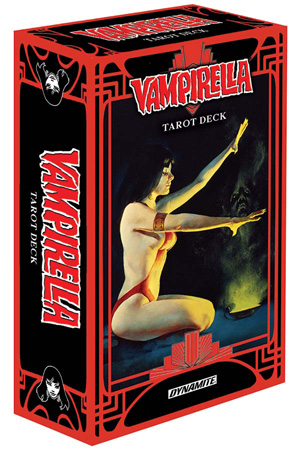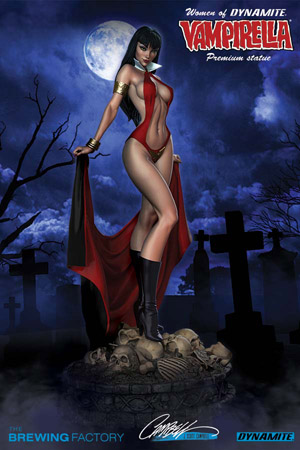 CABLE 'GREATEST HITS' VARIANTS STARTING THIS MARCH
02/23/18 @ 2:35 pm EST
Source:
Marvel
| Categories:
Marvel
|
Comments
(0) |
E-mail Article
|
Add a Comment
Gear up for the Soldier of Fortune's most colossal arc yet – with these Cable: Greatest Hits variants celebrating Cable's past (and future) glory! From his original appearance by Rob Liefeld, to his time in the Age of Apocalypse, to his role as guardian of the Mutant Messiah, journey through the time-tossed mutant's history with these covers by top creators Ryan Stegman, Mike Spicer, Ariel Olivetti, Chris Burnham and more to be announced!
Look for Cable's variant covers on the following titles:
1. CABLE #155 by RYAN STEGMAN AND MIKE SPICER on-sale March 21st!
2. CABLE #156 by ARIEL OLIVETTI on-sale April 18th!
3. CABLE #157 by CHRIS BURNHAM on-sale May 16th!
4. CABLE #158 by TO BE REVEALED
5. CABLE #159 by TO BE REVEALED
The first CABLE VARIANT COVER hits comic shops March 21th. Don't miss your chance to collect all five!
HIT-GIRL #1 RUSHED BACK TO PRINT
02/23/18 @ 2:26 pm EST
Source:
Image
| Categories:
Image
|
Comments
(0) |
E-mail Article
|
Add a Comment
The highly anticipated new story arc of Mark Millar and Ricardo Lopez Ortiz's HIT-GIRL #1 is being rushed back to print in order to keep up with overwhelming customer demand.
In HIT-GIRL #1, the pint-sized Punisher-meets-Polly-Pocket has left America behind and set off to serve justice around the world. First stop: Colombia. A mother seeking vengeance for the murder of her child enlists Hit-Girl to destroy his killer, but Mindy has bigger plans for Colombia's most feared hitman.
HIT-GIRL #1 will remain available for purchase across all digital platforms, including the Image Comics website (imagecomics.com), the official Image Comics iOS app, Comixology's website (comixology.com), iOS, Android, and Google Play.
HIT-GIRL #1, 2nd printing (Diamond Code JAN188317) will be available on Wednesday, March 21st. The final order cutoff deadline for comics retailers is Monday, February 26th.
HIT-GIRL #2 Cover A Reeder (Diamond Code JAN180750), HIT-GIRL #2 Cover B B&W Reeder (Diamond Code JAN180751), and HIT-GIRL #2 Cover C (Diamond Code DEC178232) hit stores on Wednesday, March 28th. The final order cutoff is Monday, March 5th.
ROY HARPER RETURNS TO 'ARROW' IN NEW PHOTOS
02/23/18 @ 2:24 pm EST
Source:
The CW
| Categories:
DC
|
Comments
(0) |
E-mail Article
|
Add a Comment
Photos from an upcoming episode of "Arrow" titled "Doppelganger" have been released by
The CW
.
Fans have been speculating as to when actor Colton Haynes, absent since Season 3, would make his return as Roy Harper/Arsenal. These photos have that answer.
And don't be surprised if you see another 'Arrow' character back in costume!
"Doppelganger" airs Thursday, March 8, on The CW.
'TITANS' CASTS THE DOOM PATROL'S ROBOTMAN
02/23/18 @ 2:08 pm EST
Source:
ComicBook
| Categories:
DC
|
Comments
(0) |
E-mail Article
|
Add a Comment
Well, even as iterations of the "Titans" comic are rumored to be cancelled by DC Comics, DC TV is full speed ahead with its upcoming live-action "Titans" series.
According to
ComicBook
, the role of the Doom Patrol's Robotman (Cliff Steele) will be portrayed by actor Jake Michaels.
The hero is slated to guest star on the new Warner Bros. Television series, slated for its planned streaming service, as are other members of the Doom Patrol.
"Titans" will launch later this year.
ARCHIE'S SUPERTEENS RETURN IN A SUPER FUN NEW CROSSOVER EVENT
02/23/18 @ 1:58 pm EST
Source:
Archie Comics
| Categories:
Archie
|
Comments
(0) |
E-mail Article
|
Add a Comment
The superpowered team-up 50 years in the making is finally here! Riverdale's most unlikely heroes, the SuperTeens, will meet Archie Comics' flagship hero team, The Mighty Crusaders, in a two-issue crossover event flying to comic shops this summer.
Created by a super-team of Archie Comics veterans — writers Ian Flynn, David Williams, and Gary Martin, and artists Kelsey Shannon, Williams, Martin, and Jack Morelli — the madcap action launches with ARCHIE SUPERTEENS VS. CRUSADERS #1 on June 20.
"It's been a while since we've seen the SuperTeens," Ian said, "so it's fantastic to see them jumping back into action. And folks will likely still be hungry for more Mighty Crusaders goodness. The meeting of these two super-teams has been a long-time coming and it's got all the fun and excitement you could expect from a collision of these two properties!"
Longtime Archie fans have been thrilling to the alternate universe adventures of Riverdale's heroes since Archie's alter ego, Pureheart the Powerful, stumbled onto his powers in 1965's LIFE WITH ARCHIE #42, by Frank Doyle and Bill Vagoda. The rest of the gang suited up over the following years, including Super Teen (Betty Cooper), Evilheart (Reggie Mantle), Captain Hero (Jughead Jones), and Miss Vanity (Veronica Lodge).
This new limited series event will see Archie and the gang encountering Archie Comics' more traditional heroes in a caper packed with more hamburgers than any other superhero comic on the stands. It'll take the two most powerful superhero teams in the world to save Riverdale – but can they work together to get things done? Either way, it'll be fun for all of us to read and find out for ourselves!
'BLACK PANTHER' DASHES PAST $520M WORLDWIDE
02/23/18 @ 1:48 pm EST
Source:
Deadline
| Categories:
Marvel
|
Comments
(0) |
E-mail Article
|
Add a Comment
"Black Panther" is continuing the cut through box office records like a vibranium knife through butter!
Deadline
reports the Marvel Studios film rang up $27.6M around the world yesterday, with its $14.3M domestic take making it the best Thursday ever for a Marvel Cinematic Universe title, eclipsing Marvel's "The Avengers" ($12.4M).
Industry predictions are that today, "Black Panther" will be the fastest grossing MCU title to $300M stateside at eight days, beating "Avengers'" 9-day run to that benchmark.
ICE CREAM MAN: SECOND ISSUE RUSHED BACK TO PRINT
02/23/18 @ 1:42 pm EST
Source:
Image
| Categories:
MIsc
|
Comments
(0) |
E-mail Article
|
Add a Comment
Image Comics is very pleased to announce that the second issue of ICE CREAM MAN, from W. Maxwell Prince (ONE WEEK IN THE LIBRARY) and Martín Morazzo (SNOWFALL), has been fast-tracked for a second printing in order to keep up with overwhelming customer demand.
Each issue of ICE CREAM MAN serves up its own flavor of misery, and through them all runs the ribbon of fudge that is the Ice Cream Man: a friend, a foe, and a purveyor of sweet treats.
ICE CREAM MAN #2 will remain available for purchase across all digital platforms, including the Image Comics website (imagecomics.com), the official Image Comics iOS app, Comixology's website (comixology.com), iOS, Android, and Google Play.
ICE CREAM MAN #2, 2nd printing (Diamond code: JAN188318), as well as ICE CREAM MAN #3, Cover A by series artists Morazzo and O'Halloran (Diamond code: JAN180752) and Cover B by Mike Shea (Diamond code: JAN180753), will be available Wednesday, March 21st. The final order cutoff deadline for comics retailers is Monday, February 26th.
JOSS WHEDON EXITS 'BATGIRL' MOVIE
02/22/18 @ 3:34 pm EST
Source:
Hollywood Reporter
| Categories:
DC
|
Comments
(0) |
E-mail Article
|
Add a Comment
The Bat-signal has been turned off.
According to
The Hollywood Reporter
, Joss Whedon is leaving a project he was very excitied about a year ago: "Batgirl"!
The creator of "Buffy the Vampire Slayer," who was slated to both write and direct the DC film, offered this explanation to THR:
"'Batgirl' is such an exciting project, and Warners/DC such collaborative and supportive partners, that it took me months to realize I really didn't have a story," Whedon said.
Whedon will likely face no shortage of suitors, but no word on the future of a "Batgirl" film as yet.