'HARLEY QUINN: BREAKING GLASS' TRAILER: DC DELVES INTO HARLEY'S WILD-CHILD DAYS
08/16/19 @ 2:30 pm EST
Source:
DC Comics
| Categories:
DC
|
Comments
(0) |
E-mail Article
|
Add a Comment
"You wanna make change? You gotta be change!"
On September 3, the newest young adult graphic novel from DC's Books for Young Readers Collection, HARLEY QUINN: BREAKING GLASS, will be available in comic and book stores nationwide. In anticipation of its upcoming release, DC today launched its trailer, giving fans a sneak peek of Harleen Quinzel and her family as they attempt to take down the Kane corporation. With themes around found family, gentrification and justice, the high-anticipated title is penned by Eisner Award and Caldecott Honor-winning author Mariko Tamaki (SUPERGIRL: BEING SUPER) and Eisner Award-nominated artist Steve Pugh (THE FLINTSTONES).
HARLEY QUINN: BREAKING GLASS is a coming-of-age story about choices, consequences, fairness, and progress and how a weird kid from Gotham's poorest part of town goes about defining her world for herself. Harleen is a tough, outspoken, rebellious kid who lives in a ramshackle apartment above a karaoke cabaret owned by a drag queen named Mama. When the cabaret becomes the next victim in the wave of gentrification that's taking over the neighborhood, Harleen is faced with two choices: join high school friend Ivy, who's campaigning to make the neighborhood a better place to live, or join The Joker, who plans to take down Gotham one corporation at a time.
To celebrate the upcoming launch, Tamaki will host signings in various cities, including the recently announced San Francisco book signing event at
Dr. Comics & Mr. Games
on August 31. New York residents will also have the opportunity to see Tamaki this weekend as she participates in two panels -
The Great YA Debate
and
Sickening! Queer Horror Comics
- at
FlameCon
in New York, NY. The fan-favorite writer is also scheduled to attend New York Comic-Con in October.
HARLEY QUINN: BREAKING GLASS is available to
preorder
now and will hit stores everywhere books are sold on September 3, 2019.
Trailer:
https://youtu.be/oIkDU-RqSEY
MARVEL WAITING UNTIL AFTER 'AGENTS OF S.H.I.E.L.D.' TO REBOOT INHUMANS
09/23/19 @ 1:30 am EST
Source:
We Got This Covered
| Categories:
Marvel
|
Comments
(0) |
E-mail Article
|
Add a Comment
There haven't been many flops in the Marvel Cinematic Universe, but ABC's
Inhumans
is definitely one of them. The 2017 show earned such poor ratings and reviews that it was cancelled after just eight episodes.
Marvel is planning on rebooting the Inhuman Royal Family in the MCU and this time, Kevin Feige and Marvel Studios will be taking the characters out of Marvel Television's hands. That said, the intention is to wait a while until after
Agents of S.H.I.E.L.D.
ends with its upcoming seventh season before doing anything with the characters again.
From what
We Got This Covered
reports, they want some time to pass before they relaunch this particular part of the mythos.
But not too long, though, as we've heard that the Royal Family will feature in the
Ms. Marvel
Disney Plus show, Kamala Kahn aka Ms. Marvel being herself an Inhuman.
EMMYS: 'GAME OF THRONES' TAKES ONE LAST BOW WITH FINAL AWARDS HAUL
09/23/19 @ 1:19 am EST
Source:
Hollywood Reporter
| Categories:
MIsc
|
Comments
(0) |
E-mail Article
|
Add a Comment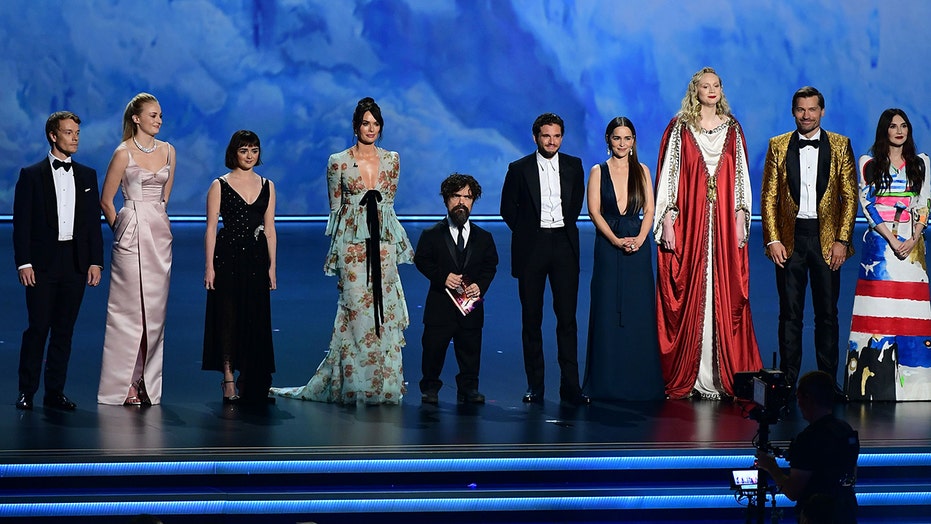 Game of Thrones
took home the prize for best drama series at the 71st annual Primetime Emmy Awards on Sunday.
Upon accepting the trophy, co-creator David Benioff said, "This all started in the demented mind of George R.R. Martin." Co-creator D.B. Weiss went on to thank the cast, noting that they make everything they write better. The team also thanked their collaborators at HBO for all their hard work over the years, along with "the hardest crew, joking that it's "amazing they are all still alive."
The show beat out fellow nominees,
Better Call Saul
(AMC),
Bodyguard
(Netflix),
Killing Eve
(BBC America),
Ozark
(Netflix),
Pose
(FX),
Succession
(HBO) and
This is Us
(NBC).
Overall,
Game of Thrones
was nominated for 32 Emmy Awards this year — which included 10 wins at the Creative Arts Emmys — breaking a record for the most noms in a single year. It was the fourth time the HBO fantasy drama led the pack of nominations, beginning in 2014 and ending with its final divisive season. (via
THR
)
'SPIDER-MAN: FAR FROM HOME' GAG REEL ONLINE
09/23/19 @ 12:57 pm EST
Source:
Sony
| Categories:
Marvel
|
Comments
(0) |
E-mail Article
|
Add a Comment
Sony
has released a gag reel from
Spider-Man: Far From Home
after the blockbuster was releases on digital.
Any fan of this movie in particular, or Spidey and his MCU stay, needes to enjoy this gag reel!
Gag reel:
https://youtu.be/P0gDIxGg8VY
'SUPERGIRL': SEASON 5 EXTENDED PREMIERE TRAILER RELEASED
09/23/19 @ 12:48 pm EST
Source:
The CW
| Categories:
DC
|
Comments
(0) |
E-mail Article
|
Add a Comment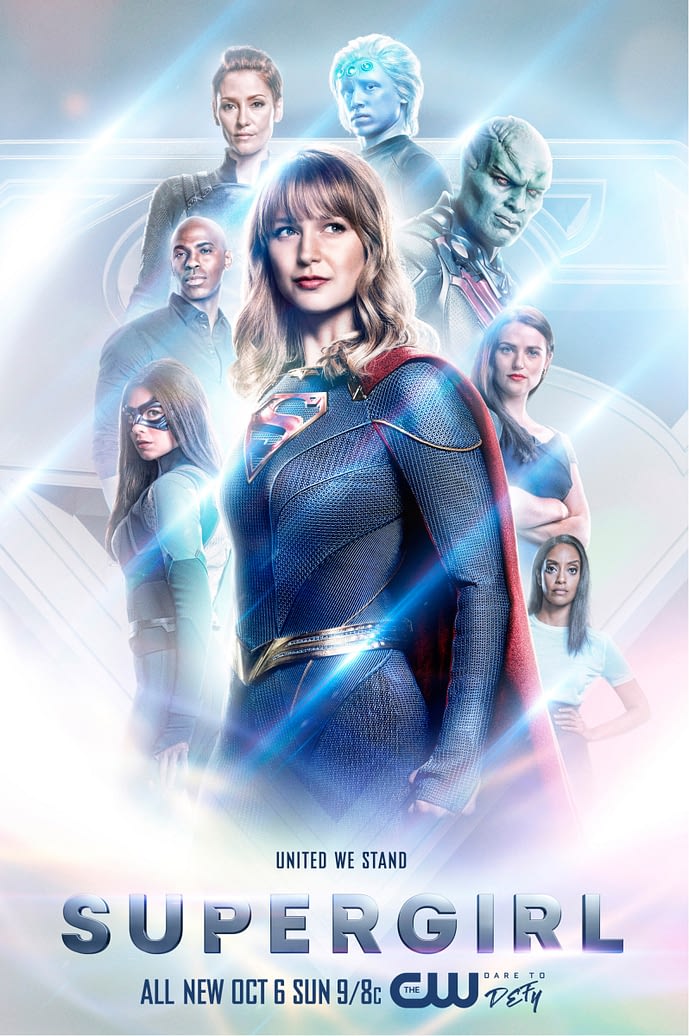 The CW
has released an extended variant of the trailer for the premiere episode of
Supergirl
Season 5.
The Girl of Steel returns on Sunday, Oct. 6, at 9/8c on The CW.
Extended trailer:
https://youtu.be/UaeUyvXqS4Y
'FEAR THE WALKING DEAD': SEASON 5 FINALE TRAILER RELEASED
09/23/19 @ 12:42 pm EST
Source:
AMC
| Categories:
Walking Dead
|
Comments
(0) |
E-mail Article
|
Add a Comment
AMC
has released its first look at the
Fear the Walking Dead
Season 5 finale, "End of the Line."
Fear the Walking Dead
airs its Season 5 finale Sunday, Sept. 29 at 9/8c on AMC.
Trailer:
https://youtu.be/dohUg6NkVEY
X-23 WILL EVENTUALLY REPLACE WOLVERINE IN THE MCU?
09/22/19 @ 2:51 pm EST
Source:
We Got This Covered
| Categories:
Marvel
|
Comments
(0) |
E-mail Article
|
Add a Comment
We Got This Covered
is reporting a tidbit of info that might shed some light on Marvel Studios' plans for the X-Men.
One of its industry insiders has clued the site in on what's in store for both Wolverine and X-23. It seems the elder clawed mutant will be introduced to the MCU and not long after, his clone/adopted daughter is going to take up the mantle, not unlike how Hawkeye plans to pass things on to Kate Bishop. Marvel is said to have big plans for her as well and want X-23 in the franchise sooner rather than later.
This decision might seem odd, but it makes sense the studio would choose to focus their efforts on X-23. After all, there've been plenty of movies that centered around Wolverine and since
Logan
proved to be an immense success among fans and critics, it's easy to see why Kevin Feige and the creative team over at Marvel would rather not go back to the well.
Stay tuned.
MARK HAMILL SHOUTS-OUT KEVIN CONROY FOR BATMAN DAY
09/22/19 @ 2:44 pm EST
Source:
Hypebeast
| Categories:
Batman
|
Comments
(0) |
E-mail Article
|
Add a Comment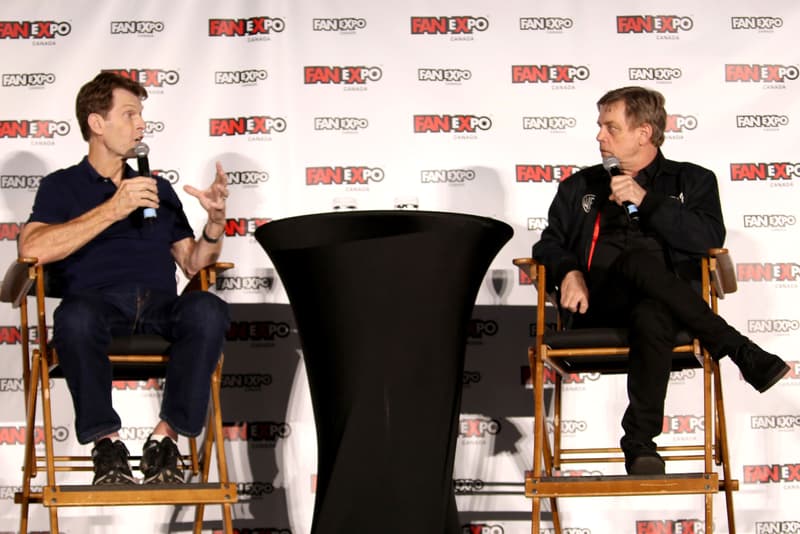 Original Luke Skywalker actor and long-time Joker voice actor, Mark Hamill, took to Twitter Saturday to shout out another OG in the animated
Batman
world — Kevin Conroy.
Having just celebrated the 27th anniversary of
Batman: The Animated Series
, Hamill took the time to pay homage to Kevin Conroy, aka the voice behind Batman from a plethora of Batman projects, just in time for the Dark Knight's 80th anniversary. (
While the two are sworn enemies when it comes to the DC Universe, this tweet shows the respect and admiration the two have for one another when not in character.
"It's #BatmanDay2019! Celebrating 80 years of everyone's favorite rodent-themed masked vigilante. For me, that means it's also @RealKevinConroy Day... my partner in crime, my one & only #CapedCrusader since 1992. #MadLove to you Batsy! #StillJokingAfterAllTheseYears", Hamill tweeted in honor of his Caped Crusader Conroy. (via
Hypebeast
)
NEW PETER PORKER SHORT HAS SPIDER-HAM FIGHTING SUPER VILLAINS AND EATING HOT DOGS
09/22/19 @ 2:31 pm EST
Source:
Marvel
| Categories:
Marvel
|
Comments
(0) |
E-mail Article
|
Add a Comment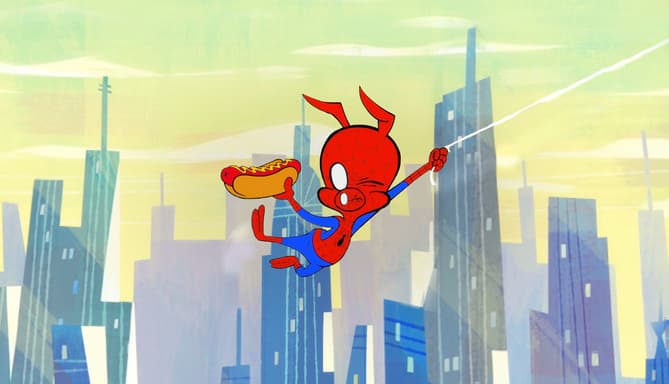 Though his hands might always be a little bit wet (it's because he just washed them), we still can't get enough of Peter Porker from
Spider-Man: Into the Spider-Verse
. Now that other loveable version of Spider-Man is back in a brand new short from the Oscar-winning movie, once again voiced by comedian John Mulaney.
In
Spider-Ham: Caught in a Ham
, what should be a typical day for Spider-Ham quickly turns chaotic when a mysterious portal threatens his cartoon reality and he comes face to face with villain Dr. Craw Daddy. Is that a great name for him? No! But that's the best name Spider-Ham's got right now, considering all he wanted to do today was eat his hot dog. Can he escape from this trouble,
and
finish his snack? We'll find out soon enough.
The short is directed by Miguel Jiron and produced by David Schulenburg and first appeared on Blu-ray features of
Spider-Man: Into the Spider-Verse
, which is available now.
'KRYPTON' STAR ALMOST APPEARED IN THE CW'S
09/22/19 @ 2:53 pm EST
Source:
Screen Rant
| Categories:
DC
|
Comments
(0) |
E-mail Article
|
Add a Comment
One face fans should not expect to make an appearance in the Arrowverse's hotly-anticipated "Crisis on Infinite Earths" crossover is that of
Krypton
star Cameron Cuffe.
The British-born actor played Superman's grandfather, Seg-El on SYFY's DC prequel series. Despite the heavy dose of skepticism surrounding the premise, the show earned positive reviews and impressive ratings when it debuted in 2018. Sadly, the numbers dropped significantly across its sophomore outing. As a result, the cable network axed both
Krypton
and its planned
Lobo
spinoff directly after the former's season 2 finale. (via
Screen Rant
)
Posting on
Twitter
, however, Marc Guggenheim revealed that they came close to an even bigger House of El reunion. As the creator of
Arrow
and
Legends of Tomorrow
, Guggenheim has served as a writer and producer on both shows. He also contributed to each crossover. Guggenheim co-wrote the
Crisis of Infinite Earths
adaptation with the original comic writer, Marv Wolfman. Responding to a request that he get Cuffe for the episodes, Guggenheim replied (along with a sad face image) that they actually tried but that they "couldn't make the dates work".
"ARROW" SEASON 8 POSTER
09/22/19 @ 2:18 pm EST
Source:
The CW
| Categories:
DC
|
Comments
(0) |
E-mail Article
|
Add a Comment
Green Arrow gets a final season poster as Number 8 arrives for
Arrow
on
The CW
.
Arrow
premieres on October 15.