INDUSTRY THERMOMETER

BY RICHARD JOHNSTON
100 comic book creators were e-mailed this question: "DC Comics' Identity Crisis and Green Arrow have been eating up acres of column inches in newspapers across the world over their superhero murder mystery and superheroes who are HIV positive. What newspaper headline would you like to see for work you're involved with?"
Of that, 35 bounced. I really should fix my e-mail list.
Of those 65 remaining, 12 replied. Including myself.
ULTIMATES IN ON-TIME SHIPPING SHOCK FOR SIXTH MONTH RUNNING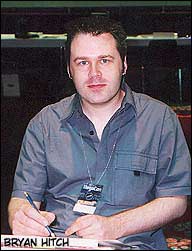 -- Bryan Hitch, artist of Ultimates, set-designer for the new Doctor Who series.
LUCIFER WRITER STILL NOT MURDERED BY RELIGIOUS RIGHT. PARANOID BRIT CELEBRATES "FIFTH LUCKY YEAR".
-- Mike Carey - author of Lucifer and Hellblazer.
GENIUS FOUND TOILING IN LOWER LEVELS OF COMICS SO-CALLED INDUSTRY
or
FIND THIS MAN. HE IS LIKE A GOD OF ART
or even
COMICS GROW UP, GROW T*TS AND WEAR SKIMPY THONGS IN FUTURE CITY OF SIN. READ THE SIMPING DETECTIVE IN THE JUDGE DREDD MEGAZINE NOW.
See what I did there? I'm klever, me.
-- Frazer Irving - artist for 2000AD, Judge Dredd Megazine, Shaun of The Dead and more.
POLICE PULL MIKE BARON'S DETONATOR COMIC
Concern that detailed instructions how to build a bomb from common household ingredients may resonate with impressionable or unstable youth.
-- Mike Baron there, writer/artist for Detonator
21 DOWN, THE MONOLITH and THE RESISTANCE all get new series as Hawkman sales skyrocket!
-- Jimmy Palmiotti, writer for. well, you can guess, can't you?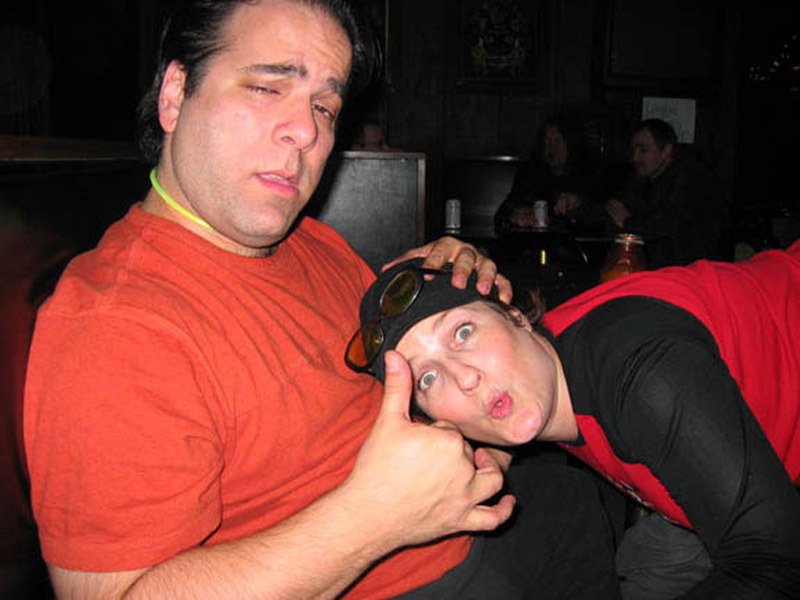 BEN AFFLECK REFUTES STARRING ROLE RUMOR
or
DOLLAR RISES TO ALL TIME HIGH
-- Steve Pugh, artist for Sharkman from A1.
"TERRORISTS PROMISE TO CEASE ALL HOSTILITIES, GIVE UP BIN LADEN, IF DC CONTINUES 'FALLEN ANGEL.'"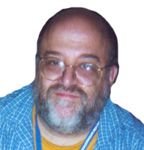 "Didio and Levitz reportedly 'considering it.'"
-- Peter David, author of Fallen Angel and Hulk.
"WYNONNA EARP CREATOR BEAU SMITH CLEARED OF CHARGES OF BEING A MISOGYNIST."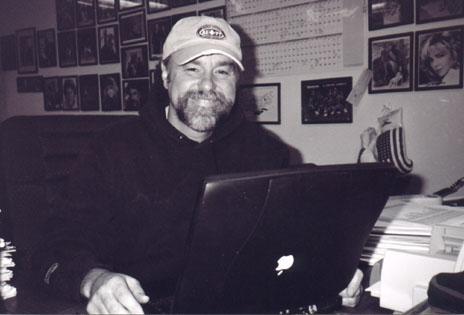 -- Beau Smith, author of Wyonna Earp
RIDLEY SCOTT & GREGOR JORDAN BATTLE IT OUT TO DIRECT FILM OF IDW COMIC BOOK "SMOKE" - Variety

-- Alex De Campi, producer of Commecial Suicide
"STRANGEHAVEN MOVIE RIGHTS SOLD FOR RECORD $100,000,000. TERRY GILLIAM TO DIRECT."

-- Gary Millidge of Strangehaven there. Sorry, Gary, Terry's busy. (Gary Millidge writes and draws Strangehaven. Issue 17 due February 2005.)
CHO'S COMICS CURE CANCER!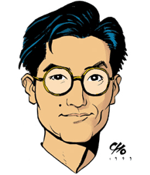 -- Frank Cho writes and draws Liberty Meadows. He is rumoured to be drawing from Mark Millar's script for a Black Cat series.
AOA ECLIPSES A RECORD FIVE MILLION IN SALES!!!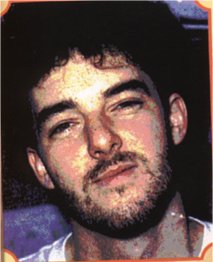 -- Chris Bachalo, rumoured to be drawing a new Age Of Apocalypse series. Well, that's pretty much confirmed right there isn't it?
LIMEY COMIC BOOK CRITICISES AMERICAN WAY OF LIFE - WAR OUR ONLY RECOURSE DECLARES RUMSFELD.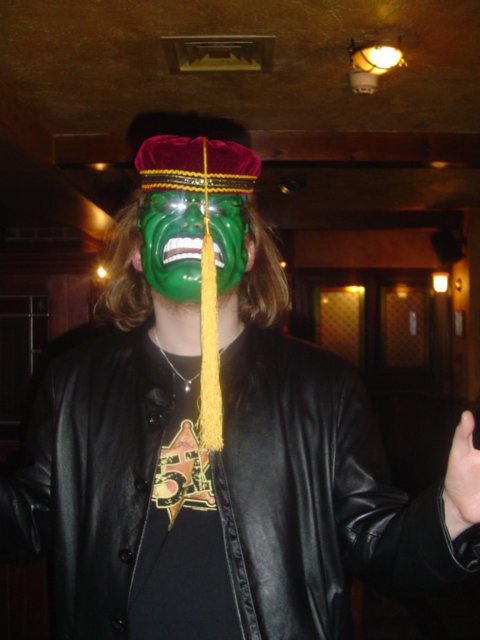 Rich Johnston, author of Holed Up: http://www.avatar.net and Lying In The Gutters: http://litg.comicbookresources.com
If you'd like to join the Thermometer list, e-mail Rich Johnston at richjohnston@gmail.com