REVIEW OF: FLASH GORDON: ZEITGEIST #1
12/02/11 @ 2:44 pm EST
Source:
IGN
| Categories:
Flash Gordon Zeitgeist
|
Comments
(0) |
E-mail Article
|
Add a Comment
The savior of the universe finds a new home at Dynamite.
by Jesse Schedeen
Given how many pulp heroes Dynamite has snatched up the rights for in recent years, it's really not surprising to see Flash Gordon make the jump. And while Flash is certainly no stranger to comics, he looks to have found a good home. Flash Gordon: Zeitgeist is crammed full of pulpy goodness along with just the right dash of modern enhancements to the characters.
It's clear from the start that Alex Ross and Eric Trautmann aren't setting out to reinvent the wheel with this book. The basic plot of issue #1 closely follows the traditional origin story fans will know from the original comic strip or the movie. The writers even insert Ming's right-hand man Klytus into the comic mythology with an opening that closely mirrors the film. By the end of the issue, Earth is facing imminent destruction courtesy of Ming the Merciless, and Flash, Dale, and Dr. Zarkov are swept up into a larger world of pulpy sci-fi adventure.
For the full review visit
IGN
CHANNING TATUM CALLS GAMBIT A DIFFERENT KIND OF ORIGIN STORY
05/26/15 @ 4:00 am EST
Source:
Bleeding Cool
| Categories:
X-Men
|
Comments
(0) |
E-mail Article
|
Add a Comment
With three feature films slated for release, 2016 looks to be a big year for Fox's "X-Men" franchise. Following "Deadpool" in February and "X-Men: Apocalypse" in May will be October's "Gambit," a solo film starring Channing Tatum as the card-throwing charmer and future X-Man.
Not much is known about "Gambit," other than that it will star Channing Tatum and be based off of a treatment from highly influential X-Men scribe Chris Claremont.
Now, in an interview with Empire magazine, Tatum has revealed a little bit more info regarding what's in store for Remy LeBeau's debut as a leading man.
"Josh Zetumer just turned in the first draft of the script, and it's killer," said Tatum, as transcribed by ComicBookMovie. "None of us were sure how he was going to deal with the X-Men world. But we're going to be changing some of the tropes of these movies. It's always about saving the world [
laughs
], but maybe we're going to shift things a little but. There's so many ways you can take [an origin story]. You could do it like 'Batman Begins,' or a different take and go the 'Guardians of the Galaxy' route. All I can say is, I'm super excited."
Tatum went on to discuss what attracted him to the role and revealed that he's been a fan of Gambit for a while.
"I love Gambit," said Tatum. "I grew up in the South; my father's from Louisiana. We'd go to New Orleans and I heard all the dialects. It felt so different from the rest of America; it has its own ancient culture. So I identified with that. And he always felt the most real of the X-Men to me. He's kind of a tortured soul and he's not a good guy. But he's not a bad guy, either. He walks his own path. And of course he plays cards and drinks and is a martial-arts bad ass!"
"Gambit" is scheduled to open on October 7, 2016.
CONAN OWNERSHIP CHANGES HANDS TO CABINET HOLDINGS
05/26/15 @ 3:26 am EST
Source:
ICv2
| Categories:
Conan
|
Comments
(0) |
E-mail Article
|
Add a Comment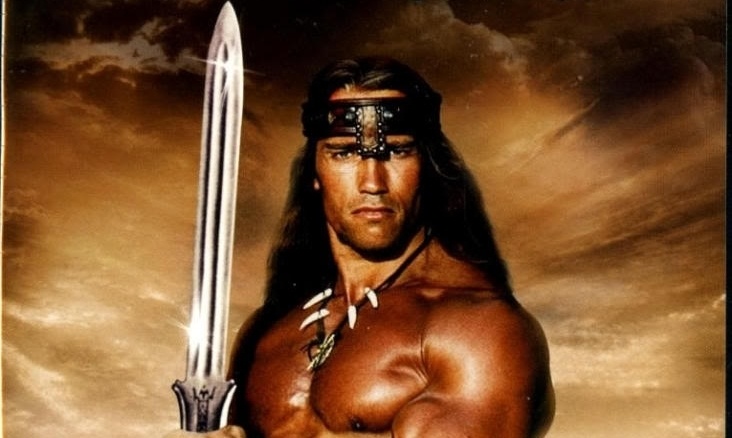 Cabinet Holdings has acquired Paradox Entertainment Inc. and all subsidiaries and their properties, including the Robert E. Howard properties Conan, Kull, and Solomon Kane, as well as the original Target/Paradox properties Mutant Chronicles/Warzone, Kult, Chronopia, and Mutant.

The acquisition represents a homecoming of sorts for the properties; Cabinet is the vehicle of Fredrik Malmberg, who founded Paradox but left a year ago to be an independent film producer.

Paradox produced several films with geek properties, including Conan the Barbarian (2011), Solomon Kane (2009), and Mutant Chronicles (2008). It's been working on a new Conan film for a number of years, with a writer and the reported involvement of Arnold Schwarzenegger, who played Conan in the two original films, Conan the Barbarian and Conan the Destroyer, in the early 80s.
JIM SHOOTER, MIKE ZECK AND JOHN BEATTY LAUNCH SECRET WARS 30TH ANNIVERSARY TOUR
05/26/15 @ 3:13 am EST
Source:
Bleeding Cool
| Categories:
Secret Wars
|
Comments
(0) |
E-mail Article
|
Add a Comment
There has been a lot of talk about
Marvel's Secret Wars
of late… but 30 years ago, the original
Secret Wars
maxi-series was pretty ground breaking too. And now, the creative team behind it are getting together again for a limited
Secret Wars Reunion Tour
.
Jim Shooter
,
Mike Zeck
, and
John Beatty
reunite for the first time in nearly 30 years to make a limited number of convention appearances together, as they celebrate the anniversary of the legendary
Marvel Super Heroes Secret Wars
maxi-series.
Zeck and Beatty will make a pre-tour stop together at
Heroescon
: June 19-21, 2015 at the Charlotte Convention Center, Charlotte, North Carolina. Then the formal tour begins when Shooter joins Zeck and Beatty at
Florida Supercon
: June 25-28, 2015 at The Miami Beach Convention Center, in Miami, Florida. From there its stops at the
Kansas City Comic Con
: August 7-9, 2015 at the Kansas City Convention Center in Kansas City, Missouri and the
Connecticut Comiconn
: August 14-16, 2015 at the Mohegan Sun Convention Center, Uncasville, Connecticut.
There are at least three additional tour stops planned, which will be announced shortly. More events may be added down the line as well.
DENVER COMIC CON BREAKS 100K IN ATTENDEES FOR 2015
05/26/15 @ 3:08 am EST
Source:
Bleeding Cool
| Categories:
MIsc
|
Comments
(0) |
E-mail Article
|
Add a Comment
There was speculation throughout the weekend that
Denver Comic Con
was rounding the corner on 100K in attendance this year. It was as busy on Saturday, the first full day of the con, as one usually sees on a Saturday elsewhere, then as busy on Sunday again as a Saturday usually is, and today, Monday, attendance was remarkably high, as high all day as the busiest part of a Sunday at most conventions.
And now the numbers are in.
Jason Jansky
made a statement to the press at Denver Comic Con that the official number this year has been 101,500. This is up from a reported 86,500 in 2014.
COMICPALOOZA: WWE LEGENDS TURN OUT IN TEXAS
05/25/15 @ 5:57 pm EST
Source:
EWrestlingNews
| Categories:
MIsc
|
Comments
(0) |
E-mail Article
|
Add a Comment
Many wrestling legends were in attendance at the Houston Comicpalooza Con in Houston, Texas this weekend, including Rowdy Roddy Piper, Bobby "The Brain" Heenan, Sting, Ted DiBiase, and Ron Simmons. Comic book creator Stan Lee was also in attendance and took a picture with Sting.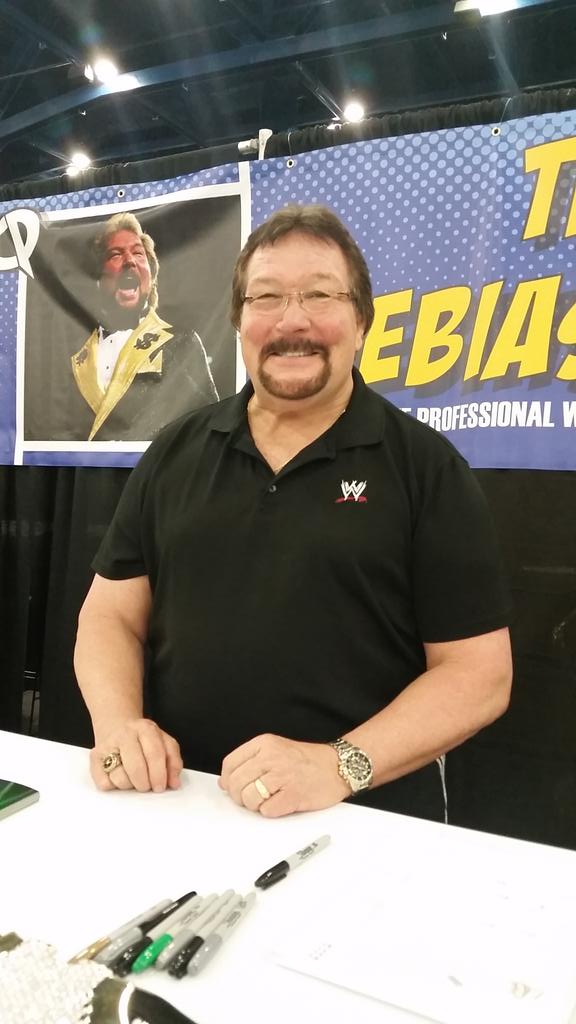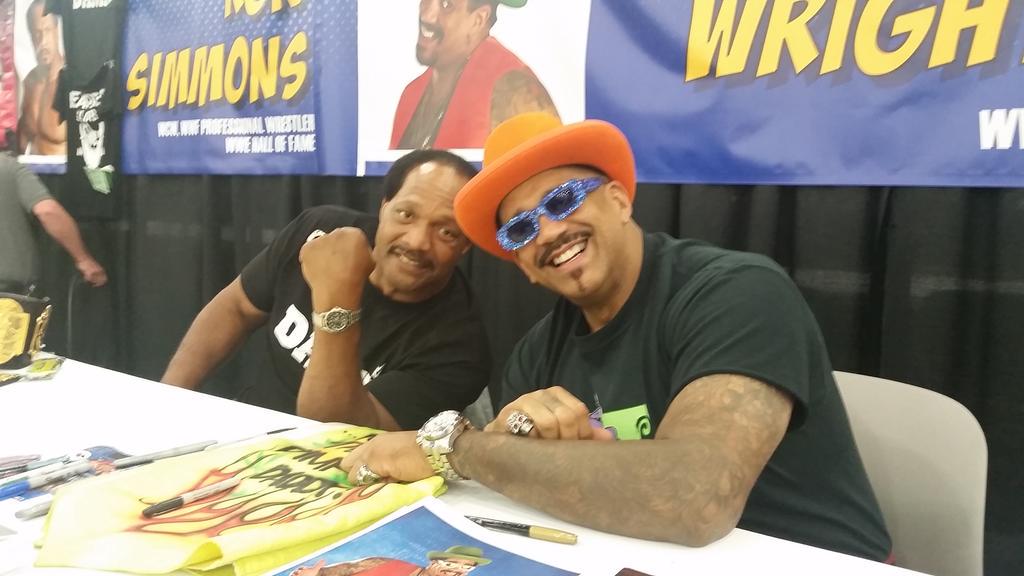 COMICPALOOZA: FANS OUT IN FORCE IN DALLAS
05/25/15 @ 5:49 pm EST
Source:
ABC News
| Categories:
MIsc
|
Comments
(0) |
E-mail Article
|
Add a Comment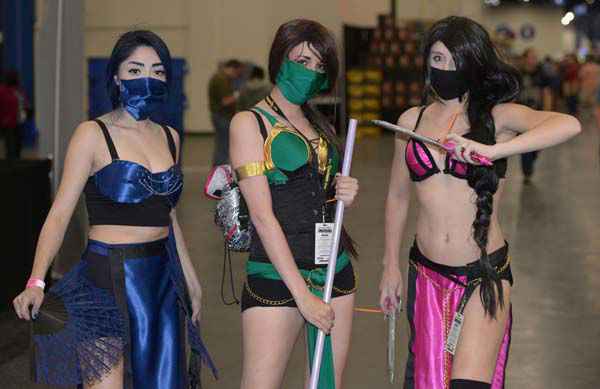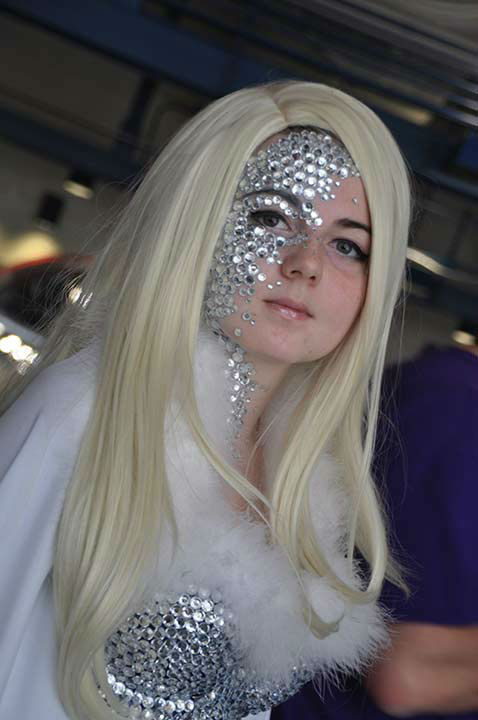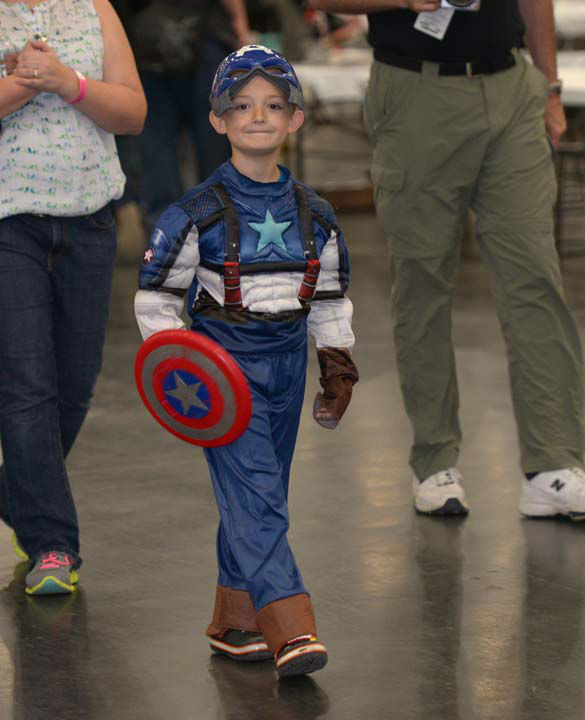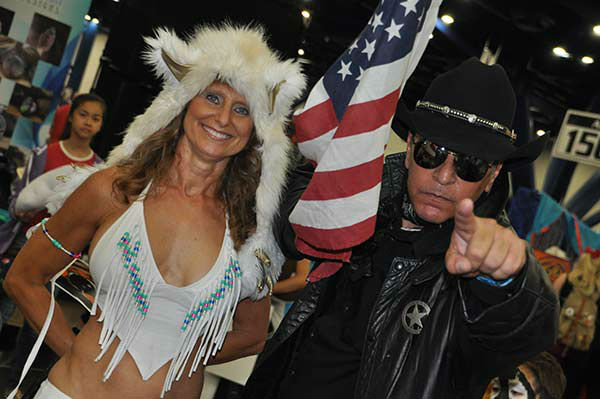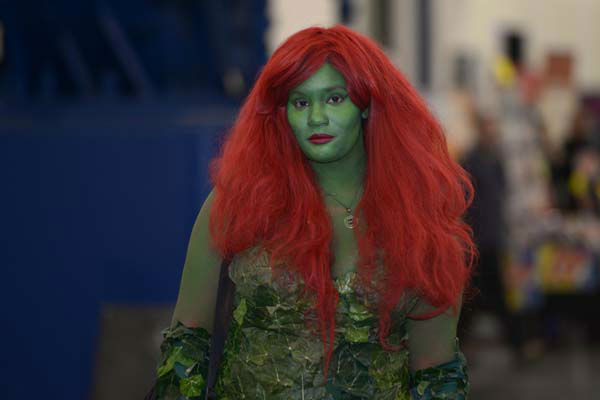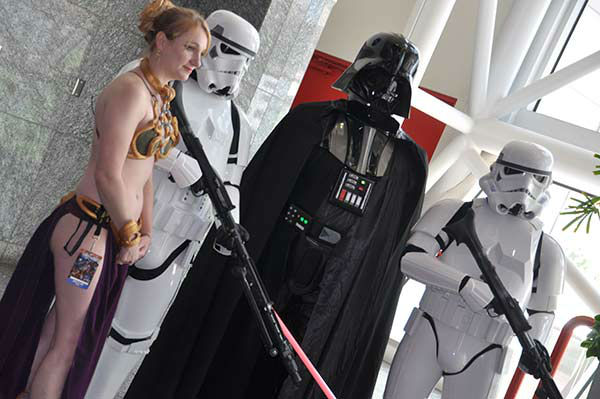 DENVER COMIC CON '15: PATRICK WARBURTON SPEAKS
05/25/15 @ 5:36 pm EST
Source:
Bleeding Cool
| Categories:
MIsc
|
Comments
(0) |
E-mail Article
|
Add a Comment
Saturday afternoon at Denver Comic Con 2015, Patrick Warburton makes an appearance that not even a Freakazoid could miss. Mr. Warburton says he's "…not exactly a chameleon", but it is his unique voice that garners fans of all ages because they love his characters and the personality he brings to them.
Despite playing characters with questionable ethics at times, Patrick talks about his upbringing in a very religious family. His father almost became a monk and his mother was schooled with nuns. Needless to say his parents are not always fond of the characters he plays. He makes a case that his life with his parents could be a sitcom. Any embarrassment he may cause their religious sensibility is visited back on him as he discusses how his mother once tried to convert Jerry Seinfeld.
In the midst of discussing how he went from being kicked out of Disneyland for misbehaving on the People Mover and doing narration work at the behest of Roy Disney, Patrick takes time to address a fan's question about his golf charity to Support Saint Jude Children's Hospital. He confesses he has not played the Skylanders video game for which he voices the pilot named Flynn, but will be getting lessons soon from a child helped by his charity,
http://patrickwarburtongolf.com/
.
Patrick has played character for nearly every age, and one character is both a child and adult…sort of. The Tick may have only lasted 9 episodes, but he could soon be coming back thanks to Amazon. Don't expect the same version of the first Tick series though. Patrick hints at a slightly different "sweet but dangerous" version. The series is all set to go, but his new TV show called "Crowded" may affect the time line to get a new Tick leaping on to the scene. (Source: Bleeding Cool)
COMICPALOOZA: HALEY ATWELL TALKS MARVEL'S AGENT CARTER SEASON 2
05/25/15 @ 5:23 pm EST
Source:
Bleeding Cool
| Categories:
M-Rex
|
Comments
(0) |
E-mail Article
|
Add a Comment
The
MCU Exchange
recorded the Q&A that took place at
Comicpalooza
in Houston, Texas on Friday with
Marvel's Agent Carter
lead actress
Hayley Atwell
. The actress said the next time we see
Peggy Carter
will be in the glamorous and dark world of 1940's Los Angeles and that the season will be 10 episodes long this time. She also talks about walking over your fears…
Marvel's Agent Carter
will return for a second season on
ABC
.
See the video here:
https://www.youtube.com/watch?v=7vu6sCsV8gY
DENVER COMIC CON '15: SIZZLING SHOTS OF COSPLAY
05/25/15 @ 5:14 pm EST
Source:
Bleeding Cool
| Categories:
MIsc
|
Comments
(0) |
E-mail Article
|
Add a Comment
(Source: Bleeding Cool)
'IT' LOSES DIRECTOR CARY FUKUNAGA
05/26/15 @ 4:05 am EST
Source:
Variety
| Categories:
MIsc
|
Comments
(0) |
E-mail Article
|
Add a Comment
New Line's feature adaptation of Stephen King's "It" has lost its director.
Cary Fukunaga has dropped out of the project as director, sources confirmed on Monday. The "True Detective" director exited the project this weekend.
"It" was set to be split up into two films, and sources say New Line was considering making only one movie due to budget concerns. Fukunaga, however, was adamant about making two pics. They could not agree on a budget, causing Fukunaga to clash with the studio.
Production was originally set to move forward this summer, but is now stalled.
It was revealed earlier this month that Will Poulter is in talks to play the evil clown Pennywise in the horror. Older actors Mark Rylance and Ben Mendelsohn were also in the mix for the role.
Fukunaga came on board to the project in 2012, when it was set up at Warner Bros. before moving to New Line. He penned the screenplay along with Chase Palmer.
Niija Kuykendall, Dave Neustadter and Walter Hamada are overseeing the movie Warner Bros. and New Line. Seth Grahame-Smith and David Katzenberg are producing through their KatzSmith banner while Dan Lin and Roy Lee are also producing.
King's famous 1986 novel was adapted as a TV miniseries in 1991 starring John Ritter and Tim Curry, though was never tackled as a film because of the massive size of the book. It follows a group of outcast kids who come together over summer break to take on a monster troubling their town, only to face their own personal demons in the process.
The Wrap first reported the news of Fukunaga's exit.