CHECK OUT COMIC VINE'S REVIEW OF FLASH GORDON
12/01/11 @ 1:56 pm EST
Source:
Comic Vine
| Categories:
Flash Gordon Zeitgeist
|
Comments
(0) |
E-mail Article
|
Add a Comment
THE Comic Vine Review by Tony 'G-Man' Guerrero
If you ever seen Flash Gordon in animated, live-action or printed form, you will be in for a treat. If you're not familiar with the characters, get ready to meet them for the first time.
Whether you've read any of Flash Gordon's old exploits or watched the 80s movie or various animated attempts, the idea is known to pretty much everyone. Flash Gordon is a normal human who has been placed in a situation to save Earth from invaders.
The Good
Dynamite has revived several franchises over the years and many have been with great success. While I was never a true die-hard Flash Gordon fan, I became more than familiar with the characters due to the different portrayals over the years. I've enjoyed the different revivals Dynamite has taken with old properties and thought I'd give this series a shot, mainly due to Francesco Francavilla's involvement with the variant covers. I was more than pleasantly surprised.
The first wise decision was to keep this grounded in the original time period of 1934. The issue captures the feeling of what a Flash Gordon story should be like. The art is amazing. Daniel Indro is a name you should take note of. He gives that painted feel full of detail yet still remains true to the pulp-feel of the time period. Check out the first five pages below.For the full review visit
Comic Vine
!
CHRISTOPHER REEVE'S DAUGHTER NAMES HER SON AFTER HER FATHER
07/03/15 @ 10:51 pm EST
Source:
Comicbook
| Categories:
Superman
|
Comments
(0) |
E-mail Article
|
Add a Comment
On Saturday, June 13, the daughter of Christopher Reeve (
Superman
), Alexandra Reeve Givens, gave birth to a baby boy and named him Christopher Russel Reeve Givens in honor of her late father.
"He was named after his grandfathers on each side, two very important role models for Garren and Alexandra," a representative of the family tells PEOPLE.
This the first child for Alexandra, 31, and her husband Garren Givens, 33.
Little Christopher was born in Washington, D.C., and weighed 8 lbs., 3 oz.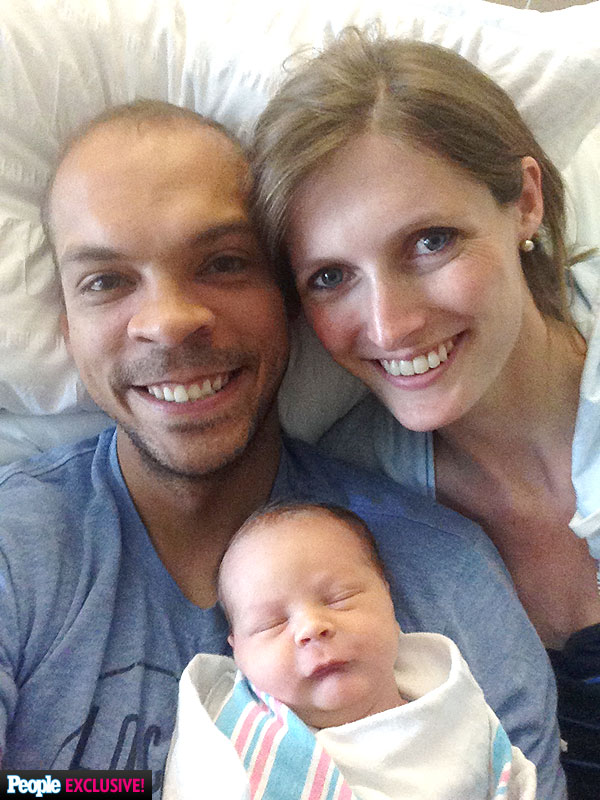 PAUL RUDD WANTS TO CALL THE AVENGERS IN THE FINAL ANT-MAN TRAILER
07/03/15 @ 10:36 pm EST
Source:
Comicbook
| Categories:
Ant Man
|
Comments
(0) |
E-mail Article
|
Add a Comment
Marvel has just released the final trailer for Ant-Man and in it, quite a few connections to the larger Mavel Cinematic Universe get mentioned.
The latest look at Marvel Studios' upcoming film features Scott Lang (Paul Rudd) in action while Hank Pym (Michael Douglas) gives a brief history about the super hero's suit. With an Iron Man name drop, and Lang thinking that the movie's main dilemma might be best suited for the Avengers, we can't wait to see what other connections the film will make.
You can check out the full video here:
https://youtu.be/3C5y02QYj78
CHRIS HARDWICK GEEKS OUT OVER ANT-MAN & THE WALKING DEAD
07/03/15 @ 10:31 pm EST
Source:
Comicbook
| Categories:
Walking Dead
|
Comments
(0) |
E-mail Article
|
Add a Comment
Among the stars on the red carpet for
Ant-Man
's World Premiere in Hollywood on Monday was
Talking Dead
and
@midnight
host, Chris Hardwick.
Hardwick stopped to chat with ComicBook.com about
Ant-Man
, some Marvel hero hypotheticals, the upcoming season of
The Walking Dead
, and a few too many laughs.
Join us in the video here:
https://youtu.be/XLblW9DD6Es
MARGOT ROBBIE GOT A HARLEY QUINN BIRTHDAY CAKE ON THE SET OF SUICIDE SQUAD
07/03/15 @ 10:27 pm EST
Source:
Comicbook
| Categories:
Harley Quinn
|
Comments
(0) |
E-mail Article
|
Add a Comment
Live from the set of
Suicide Squad
, actress Margot Robbie shared a photo of herself indulging in a little expertly-decorated birthday cake...and staring into her own soul.
Well, staring at comics that feature Harley Quinn, anyway. And doing so while dressed as Harley, whom Robbie plays in the film.
JOSH TRANK TEASES EPIC, MASSIVE, HUGE MULTI-POWER SLUGFEST IN FANTASTIC FOUR
07/03/15 @ 10:24 pm EST
Source:
Comic Book Resources
| Categories:
Fantastic Four
|
Comments
(0) |
E-mail Article
|
Add a Comment
Most people know that the upcoming
Fantastic Four
reboot looks a little…dour for Marvel's usually-perky first family. But that doesn't mean the film won't completely ignore it's high-flying roots in superhero spectacles.
In fact, director Josh Tranks assures that
Fantastic Four
will clock in for some Clobberin' Time. As he revealed in a recent interview with Entertainment Weekly, the movie will be one slugfest to remember.
"The audience should expect an epic, massive, huge, multi power slugfest," he teased to Entertainment Weekly. "This movie is big. A lot of stakes."
Well, with that many adjectives describing Fantastic Four's scope, let's hope the action is as epic as Trank promises.
Fantastic Four
opens on August 7.
AGENT CARTER SEASON 2 TO FEATURE VILLAIN FROM MARVEL COMIC BOOK UNIVERSE
07/03/15 @ 10:19 pm EST
Source:
Comicbook
| Categories:
Marvel
|
Comments
(0) |
E-mail Article
|
Add a Comment
When Agent Carter returns to television, she'll bring some familiar Marvel Comics faces with her.
Rather than continue the Winter Soldier storyline teased during Season One's climax, Marvel's Agent Carter will blaze new territory with established Marvel Comics Villains. According to Executive Producer Michelle Fazekas, Agent Carter's second season will feature multiple Marvel Universe villains that comic readers will instantly recognize.
"People who are fans of the Marvel comic book universe will recognize our villain and there's more than one villain," Fazekas told Entertainment Weekly. "We're certainly taking inspiration from the comic book universe, so anybody who knows that will be rewarded."
A premiere date for Agent Carter' second season has not been announced, but Marvel confirmed that will hit during Agents of S.H.I.E.L.D.'s midseason break.
COREY STOLL REVEALS HIS CIVIL WAR ALLIANCE
07/03/15 @ 10:16 pm EST
Source:
Comicbook
| Categories:
Captain Amerca
|
Comments
(0) |
E-mail Article
|
Add a Comment
Pending the outcome of Ant-Man, Yellowjacket's future in the Marvel Cinematic Universe is unknown. That didn't stop Corey Stoll, who plays the Ant-Man antagonist from choosing a side in the upcoming Captain America: Civil War.

On Monday, we had the chance to speak with Stoll on the red carpet for Ant-Man's World Premiere in Hollywood. Just before he got shuffled off the carpet and into the movie, we asked who's side Stoll is on.

"Captain America!" Stoll revealed. That's probably just a personal preference considering Yellowjacket and Captain America haven't interacted (as far as we know) and we also have no reason to believe Yellowjacket will be appearing in Civil War.

Ant-Man hits theaters July 17, 2015, followed by Captain America: Civil War on May 3, 2016.

We even have a video for you: https://youtu.be/3XqB4Z-4Z7w
GREG PAK AND MIRKO COLAK WILL ORDER YOUR KINGSWAY WEST COPIES FOR YOU
07/03/15 @ 10:03 pm EST
Source:
Bleeding Cool
| Categories:
MIsc
|
Comments
(0) |
E-mail Article
|
Add a Comment
Greg Pak
and
Mirko Colak
are launching a new Dark Horse series in November,
Kingsway West
.
After thirteen years in prison, a Chinese gunslinger named Kingsway Law just wants to find his wife. But in a fantastical American Old West crackling with magic, monsters, and racist vigilantes, trouble just won't leave him be. And in this case, trouble is a woman with a magic sword who needs his help.
And they are finding a new way to get people to preorder the comic – by asking interested readers to type in their details, with the promise that they will contact your comic store on your behalf to order the series.
Creators have often found different ways to encourage people to ask their store to order their comic for them. This is the first time, I think, that the creators have offered to do the pre-ordering for the reader…
DARK HORSE COMICS TO RELEASE A NEW LARA CROFT ADVENTURE THIS OCTOBER
07/03/15 @ 9:57 pm EST
Source:
Bleeding Cool
| Categories:
Dark Horse
|
Comments
(0) |
E-mail Article
|
Add a Comment
Dark Horse Comics
has exciting news for fans of
Lara Croft.
Written by
Corinna Bechko,
with art by
Tomb Raider
comics veteran
Randy Green, Lara Croft and the Frozen Omen
will arrive in October. Based in the same universe as the
Lara Croft and the Temple of Osiris
and
Lara Croft and the Guardian of Light
video games from
Crystal Dynamics
,
Lara Croft and the Frozen Omen
is a five issue miniseries that follows Lara who must stop a group of cultists from causing world-wide cataclysmic devastation. It's a race against time in Lara's new quest, filled with incredible action, dual pistols, and non-stop adventure.
Writer Corinna Bechko talked about writing Lara's character:
Lara is incredibly fun to write. She doesn't suffer fools, she's smart, and she's talented. She's always ready for action, but she's not afraid to think through a problem either. And she doesn't ever wait around for someone else to save her. There's a lot of satisfaction in writing a character like that.
Lara Croft is one of those iconic characters that gives readers a guarantee that they're about to read an intense comic. It looks like this adventure is going to be an epic one.
Lara Croft and the Frozen Omen
will be available on October 7th.
AVA DUVERNAY CONFIRMS SHE IS NOT DIRECTING 'BLACK PANTHER'
07/03/15 @ 9:52 pm EST
Source:
Variety
| Categories:
Marvel
|
Comments
(0) |
E-mail Article
|
Add a Comment
Ava DuVernay has officially put an end to the rumors that she would be directing "Black Panther."In an interview with Essence on Friday, DuVernay provided a definitive answer concerning her possible involvement with the Marvel film."I'm not signing on to direct Black Panther," she told the magazine. "I think I'll just say we had different ideas about what the story would be. Marvel has a certain way of doing things and I think they're fantastic and a lot of people love what they do. I loved that they reached out to me."She went on to suggest that there are no hard feelings between the studio and her. "I loved meeting Chadwick (Boseman) and writers and all the Marvel execs," DuVernay said. "In the end, it comes down to story and perspective. And we just didn't see eye to eye. Better for me to realize that now than cite creative differences later … I love the character of Black Panther, the nation of Wakanda and all that that could be visually. I wish them well and will be first in line to see it."The director, known for 2014's "Selma," seemed to cryptically contribute to these rumors herself. In response to activist Bree Newsome's removal of the Confederate flag from the South Carolina capitol, she tweeted about directing "a motion picture about a black superhero I admire," which many believed to be an allusion to "Panther" as well as Newsome's act.