CHECK OUT COMIC VINE'S REVIEW OF FLASH GORDON
12/01/11 @ 1:56 pm EST
Source:
Comic Vine
| Categories:
Flash Gordon Zeitgeist
|
Comments
(0) |
E-mail Article
|
Add a Comment
THE Comic Vine Review by Tony 'G-Man' Guerrero
If you ever seen Flash Gordon in animated, live-action or printed form, you will be in for a treat. If you're not familiar with the characters, get ready to meet them for the first time.
Whether you've read any of Flash Gordon's old exploits or watched the 80s movie or various animated attempts, the idea is known to pretty much everyone. Flash Gordon is a normal human who has been placed in a situation to save Earth from invaders.
The Good
Dynamite has revived several franchises over the years and many have been with great success. While I was never a true die-hard Flash Gordon fan, I became more than familiar with the characters due to the different portrayals over the years. I've enjoyed the different revivals Dynamite has taken with old properties and thought I'd give this series a shot, mainly due to Francesco Francavilla's involvement with the variant covers. I was more than pleasantly surprised.
The first wise decision was to keep this grounded in the original time period of 1934. The issue captures the feeling of what a Flash Gordon story should be like. The art is amazing. Daniel Indro is a name you should take note of. He gives that painted feel full of detail yet still remains true to the pulp-feel of the time period. Check out the first five pages below.For the full review visit
Comic Vine
!
AKINNUOYE-AGBAJE REPORTEDLY CAST AS BATMAN VILLAIN IN
03/31/15 @ 4:04 pm EST
Source:
Comic Book Resources
| Categories:
Suicide Squad
|
Comments
(0) |
E-mail Article
|
Add a Comment
Killer Croc appears to be the latest DC Comicsvillain in Warner Bros.' "Suicide Squad"ensemble: The Wrap reports that Adewale Akinnuoye-Agbaje has been cast as the well-known Batman adversary, one of multiple DC villains set to appear in the 2016 film.
The Wrap states representatives for Warner Bros. and Akinnuoye-Agbaje did not immediately respond to requests for comment.
Additionally, the outlet reports that Karen Fukuhara -- with no listed IMDb credits, presumably a Hollywood newcomer -- has been cast in an as-yet undisclosed role.
Akinnuoye-Agbaje has a long history in genre fare, famously appearing as Mr. Eko on "Lost," along with roles in "The Mummy Returns," "G.I. Joe: The Rise of Cobra" and "Thor: The Dark World."
He appears with "Suicide Squad" star Will Smith in "Concussion," a sports film scheduled for release late this year.
SCOTT EASTWOOD CONFIRMS ROLE IN DC COMICS MOVIE SUICIDE SQUAD
03/31/15 @ 3:51 pm EST
Source:
People
| Categories:
Suicide Squad
|
Comments
(0) |
E-mail Article
|
Add a Comment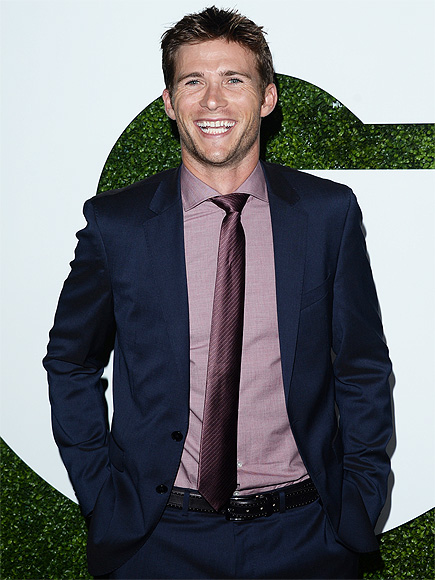 Scott Eastwood is hanging up his cowboy hat and heading to the DC Comics world.

The 29-year-old actor stated once and for all that he will appear in the upcoming supervillain film Suicide Squad – although his character remains a mystery.

"I'm doing a movie called Suicide Squad," Eastwood toldEntertainment Tonight on Monday, confirming the ongoing speculation.

The actor, who is actor-director Clint Eastwood's son, is straying far from his latest romance drama role, in Nicholas Sparks' The Longest Ride, in which he plays a professional bull rider dating a college student.

Suicide Squad is scheduled to hit theaters summer 2016.
STAN LEE GETS LUCKY WITH NEW SUPERHERO TV SHOW 'LUCKY MAN'
03/31/15 @ 3:41 pm EST
Source:
CNET
| Categories:
Stan Lee
|
Comments
(0) |
E-mail Article
|
Add a Comment
As luck would have it, comic book legend Stan Lee is bringing "a different kind of superhero show" to television. Produced by UK broadcaster Sky, "Lucky Man" sees a troubled cop given the power to control chance.
The new show is conceived by Lee and stars James Nesbitt, previously seen as Bofur the dwarf in "The Hobbit" movies and as the titular split-personality in Steven Moffat's "Jekyll".
He plays DI Harry Clayton, a troubled detective with a gambling problem and a wife and kid who've left him -- how novel! Into this innovative set-up comes a mysterious woman who gives Harry an ancient bracelet that controls luck, with no doubt exciting consequences.
CHEO HODARI COKER WILL SERVE AS EXECUTIVE PRODUCER AND SHOWRUNNER OF 'MARVEL'S LUKE CAGE' FOR NETFLIX
03/31/15 @ 3:27 pm EST
Source:
Marvel
| Categories:
Marvel
|
Comments
(0) |
E-mail Article
|
Add a Comment
Netflix & Marvel Television announced today that Cheo Hodari Coker will serve as executive producer and showrunner of the anticipated series, "Marvel's Luke Cage." Coker is writing the first two episodes of the series that will premiere in 2016, everywhere that Netflix is available.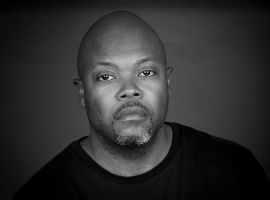 CHEO HODARI COKER
Most recently, Coker served as a co-executive producer on the second season of "Ray Donovan," and prior to that was a supervising producer on the critically-acclaimed, fourth season of the drama "SouthLAnd." Coker was a part of the "SouthLAnd" team that earned the show a 2012 Peabody Award. Coker also garnered a 2013 NAACP Image Award for Outstanding Writing for a Dramatic Series for his work on that show. Coker's feature film credits include Fox Searchlight's rap biopic "Notorious." He authored the book "Unbelievable: The Life, Death, and Afterlife of The Notorious B.I.G." as well. Coker started his writing career in journalism and was a staff writer at the Los Angeles Times and contributed to VIBE, Rolling Stone, Essence, among other publications. He is a graduate of Stanford University.
It was previously announced that Mike Colter ("The Good Wife," "American Horror Story: Coven") will play the charismatic lead character, Luke Cage, in the series.
"Marvel's Luke Cage" is produced by Marvel Television in association with ABC Studios for Netflix.
'TRON 3′ GAINS A TITLE
03/31/15 @ 7:15 am EST
Source:
Comic Book Resources
| Categories:
MIsc
|
Comments
(0) |
E-mail Article
|
Add a Comment
Following a report that director Joseph Kosinski will return to the "Tron" franchise, Production Weekly tweeted out a potential title for the film: "Tron 3: Ascention."
The earlier report also claimed that Garrett Hedlund will also return to reprise the role of Sam Flynn, the son of Kevin Flynn, though there's no word on whether original star Jeff Bridges will reprise his roles as Flynn and Clu. Kosinski's past credits include "Tron: Legacy" and "Oblivion."
"Tron 3″ will begin filming in Vancouver on October 5, 2015. (Source: CBR)
DANIEL CERONE UPDATES US ON CONSTANTINE
03/31/15 @ 7:05 am EST
Source:
Bleeding Cool
| Categories:
Constantine
|
Comments
(0) |
E-mail Article
|
Add a Comment
Executive producer Daniel Cerone has given us a brief update on the fate of the NBC series Constantine.

He tweets that a second season for the show will be pitched to the network executives at the end of April. Which means that we should know the finale fate of the Vertigo adapted series sometime in May.




TITAN TO PUBLISH DUSK BY MAX BERTOLINI
03/31/15 @ 6:59 am EST
Source:
Bleeding Cool
| Categories:
MIsc
|
Comments
(0) |
E-mail Article
|
Add a Comment
From Titans previews, the news that Italian comic creator
Max Bertolini,
famed for his work on
Nathan Never,
has created a new series for Titan Comic, called
Dusk
.
We can't find much about it.
Here are some other Titan Comics series on the way as well, that we've already heard about.
BIG HERO 6 COMES BACK TO COMICS WITH JOE BOOKS
03/31/15 @ 6:54 am EST
Source:
Bleeding Cool
| Categories:
MIsc
|
Comments
(0) |
E-mail Article
|
Add a Comment
After their 100,000+ selling
Frozen
cinecomic, in which the publisher takes screencaps of the movie and creates comic books out of them, Joe Books is doing the same with
Big Hero 6
, with
Jeremy Barlow
writing the adaptation. Out at the end of May.
For readers, that means almost 400 pages of comics for $15.
COMIC WRITER ROGER SLIFER PASSES AWAY AT AGE 60
03/30/15 @ 11:19 pm EST
Source:
Bleeding Cool
| Categories:
MIsc
|
Comments
(0) |
E-mail Article
|
Add a Comment
Co-creator of
Lobo
and writer for
Marvel
,
DC
and many animation and video game projects,
Roger Slifer
, passed away today. The 60-year old Slifer, who was still recovering from being seriously injured in a hit and run in 2012, died while on his way from the nursing home to the emergency room.
His sister
Connie Carlton
notified his friends and fans on his Facebook page today.
Slifer worked at Marvel in the mid-70s as a writer and assistant editor but moved to DC as the 80s began. He worked as their first sales manager to the direct market as well as writing
Omega Men
where he created
Lobo
with
Keith Giffen
. He worked on multiple animation projects including
Jem and the Holograms
,
Transformers
and
GI Joe Extreme
.
The hit and run, which took place in Santa Monica, left the writer in critical condition with broken bones and a traumatic brain injury. Slifer was comatose for nearly a month. No arrests have been made involving the case.
Dynamic Forces
sends its condolences to his family and fans.
NANCY A COLLINS TALKS ABOUT SWORDS OF SORROW: VAMPIRELLA & JENNIFER BLOOD
03/30/15 @ 11:13 pm EST
Source:
Bleeding Cool
| Categories:
Swords of Sorrow
|
Comments
(0) |
E-mail Article
|
Add a Comment
Dynamite's
new summer event
Swords of Sorrow
hasn't even kicked off yet and we have writer
Nancy A Collins
talking about the second issue of her
Swords of Sorrow: Vampirella / Jennifer Blood
miniseries. Byron Brewer asked Collins what readers need to know to jump in on the series. Cover by
Billy Tan
.
BYRON BREWER: OK, we in June are into the second issue of this great miniseries which is part of Dynamite's salute of its wonderful female heroes. What do we need to know if we are a new reader just jumping on here? (You know how those #1's vanish!)NANCY COLLINS:
Vampirella has been taken from her world and is now trapped in that of Jennifer Blood—which bears a close resemblance to our reality, in that the supernatural does not exist. Both Vampirella and Jennifer are in possession of strange swords given to them by a mysterious figure called The Courier on behalf of an even
more
mysterious figure called The Traveller, but neither of them have any idea as to what the swords can do or why they have been given them.
BB: Whoever thought that a world WITHOUT monsters would be a problem for Vampi, and yet here it is … as well as where her next meal is coming from. Explain.NC:
Vampirella is defined as a monster-fighter/vampire-hunter. But without such creatures to battle, she's reduced to being a vampire in a world full of humans. All her friends and allies–such as her manservant Coleridge, her lover Tristan, and The Kabal– are back in her world. She is completely on her own for the first time in her life—and in a world that doesn't believe creatures like her exist. As for where her next meal is coming from–Vampirella usually travels with her own supply of bottled blood, which she uses to keep from preying on humans. However, her private blood bank is literally a world away right now, so figuring out how to feed herself is quickly becoming a real problem.
BB: Who are Los Muertos and what do they have to do with Jennifer Blood? And there are copycats lurking about?NC:
Los Muertos is a narco-gang operating out of Los Angeles. They're in the business of manufacturing and peddling meth, among other things. Their leaders are a pair of brothers who go by the names Calavera and Pulque. In keeping with the Jennifer Blood universe—which is firmly rooted in a hyper-violent version of "reality"—they and their followers are brutal and hyper-violent thugs who paint their faces to resemble the decorated sugar skulls that are a part of the Dia de los Muertos celebration. And, yes, there are always Jennifer Blood copycats. Which is to be expected, seeing how she is the most famous killer in the world.
BB: Speaking of Blood copycats, why does one resemble … Vampirella?NC:
Sorry, you'll have to read the series to find that out!
BB: Oooo-kay. Moving alone: What does artist Dave Acosta bring to the table here? How does he rank with all the other Vampi artists with whom you have worked?NC:
Dave is great! He draws both Vampi and Jennifer Blood as bad-ass, powerful heroines who happen to be beautiful, and does so without posing them like Escher-woman. He has a clean line and flare for panel design that is elegant yet uncluttered, which I find well suited for a story like this one, which combines both atmosphere and action
BB: Is a Jen/Vampi team-up in the cards for this mini?NC:
Definitely—but it won't come easy.