MARVEL CELEBRATES SPIDER-MAN'S BIRTHDAY AT NEW YORK COMIC CON!
10/08/12 @ 4:40 pm EST
Source:
Marvel
|
Comments
(0) |
E-mail Article
|
Add a Comment
New York, NY—October 8, 2012—Spider-Man is known as the World's Greatest Super Hero, and next week at New York Comic Con (Oct 11-14), join Marvel in celebrating his birthday! Next Sunday, October 14th is Spidey's birthday and for a Super Hero this big, we know nothing less than making history would be suitable—so in the days leading up this memorable day, Marvel is pulling out all the stops!
"Spider-Man is one of the most popular and special characters in the world, so we wanted to make sure we celebrated his birthday in a big way " said Dan Buckley, Publisher & President of the Print, Animation & Digital Divisions, Marvel Worldwide, Inc. "From working with the New York City Mayor's Office for a very special announcement, to partnering with our friends at Hallmark Cards to make history, we're ensuring that New York Comic Con is the place for fans of all ages to celebrate Spider-Man!"
First, don't miss the event that brings together the
New York City Mayor's Office and Marvel Entertainment
for a special proclamation of Marvel-ous proportions! At 10:15am on Friday, October, 12 in the Marvel booth (#1838), join Marvel Editor-in-Chief Axel Alonso, NYC Commissioner of Media and Entertainment Katherine Oliver, Captain America, and Spider-Man himself to kick off the celebration. Don't miss out on the big announcements and chance to be part of Marvel history!
"We are thrilled to welcome Comic-Con back to New York this year and especially excited to celebrate the birthday of a real New Yorker, Spider-Man!" said Katherine Oliver, Commissioner of the Mayor's Office of Media and Entertainment. Over the years, Spider-Man has helped showcase the best of what New York has to offer our friends in entertainment, and New York Comic Con is an opportunity to see just how many other creative minds are using this great city for inspiration and as a backdrop for their stories."
Then, be one of the first to sign the larger than life (6'x 8')
Spider-Man Birthday Card
, produced by Hallmark, as Marvel attempts to shatter the Guinness World Record for "Most Contributions to a Greeting Card." With the help of Marvel fans in attendance we're sure we can do it—but we have limited space on this giant card! This card will be on display in the Marvel booth (#1838) at different times each day, both for contributions and for photo ops, so make sure you check in frequently so you don't miss out!
On Saturday, October 13 head over to room 1E13 at NYCC for the "
Marvel Television Presents" Panel
! Jeph Loeb, Marvel's Head of Television, gives you the latest on season two of
Ultimate Spider-Man
, the hit animated series on Disney XD, along with an inside look at the anticipated new animated series,
Marvel's Avengers Assemble
and
Hulk and the Agents of S.M.A.S.H.
!
Then, on Sunday, October 14-- the final day of New York Comic Con—Marvel's celebrating the official birthday of Spider-Man with more events, news and fun than you can Thwip! First, in Room 1E07, check out the
Amazing Spider-Man & Beyond
panel, where the minds behind your Spider-Man comics come together to give you all the news about the wall-crawler. What's next for Spider-Man? Find out here!
Next, calling fans of all ages—come to the IGN Theatre for an interactive event like nothing you've ever seen before! The cast of
Spider-Man: Turn off The Dark
, the hit Broadway show, arrives at New York Comic Con for a panel—nay, a performance!—that involves you, fans of all-ages!
Did you get up early for New York Comic Con? Miss your Sunday Morning cartoons? We've got the solution-- come on down to the IGN Theatre to view one of the most acclaimed episodes of the
Ultimate Spider-Man
animated series.
"If you're a Spider-Man fan, then you'll have the time of your life at New York Comic Con" said Axel Alonso, Editor-in-Chief, Marvel Entertainment. "Sunday, October 14th is going to be a special day that all Marvel fans will remember!"
Plus, all convention long, check out the Marvel Booth (#1838) for special Spider-Man signing events with the creators behind your favorite comics, exclusive giveaways and more!
Can't make it to the convention? Follow along on the
Marvel Events App
&
events.marvel.com
, the best way to get exclusive videos, real-time announcements from the convention floor and up-to-the-minute panel, in-booth, and signing schedules of all your favorite Marvel creators!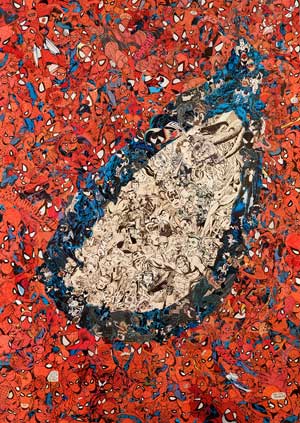 DOC, PANTHER PLANS REVEALED BY THE MAN?
09/01/14 @ 7:10 pm EST
Source:
Bleeding Cool
| Categories:
Marvel
|
Comments
(0) |
E-mail Article
|
Add a Comment


Thanks to the sharp ears of CBR, and by way of Bleeding Cool, we could have absolute confirmation of new Doctor Strange and Black Panther movies coming from Marvel Studios.

Or it may have been the slip of tongue from a guy who once ID'd Bruce Banner, whom he created, as BOB Banner. (That is where the moniker Robert Bruce Banner later came from, BTW.)

At Fan Expo Canada, Stan "The Man" Lee was quoted as saying:

"We haven't made a Black Widow movie but she's been in some of our movies, and she will be featured more prominently as we move forward. And the chances are she will have her own movie because eventually all the superheroes are going to have their own movies. They are already working on Ant-Man, Doctor Strange and the Black Panther and there are others I am not allowed to talk about."

So the Black Panther is a movie he IS allowed to talk about? Ant-Man is of course in production now with Peyton Reed directing and Paul Rudd, Michael Douglas and Evangeline Lilly starring. And the rumor mill on Doctor Strange has been turning fast with casting talk from Jack Huston to Joaquin Phoenix and of course Scott Derrickson is attached to direct.

So does this mean that Black Panther is moving forward as well? Or perhaps this time for Stan Lee it was more than 'Nuff Said?
STAN GOLDBERG DIES, AGED 82
09/01/14 @ 6:55 pm EST
Source:
Bleeding Cool
| Categories:
MIsc
|
Comments
(0) |
E-mail Article
|
Add a Comment

Stan Goldberg, born in 1932, veteran comic book artist and colorist, died Sunday evening, the result of a stroke he suffered two weeks ago.

He was a comic book creator who worked principally on Archie and Marvel Comics, including contributing to designing the look of Spider-Man and the Fantastic Four working for as a colorist, penciler and inker.

He also worked as the principal Archie Comics penciler from the 1990s until the mid-00s, including the Archie Meets Punisher comic, finishing his work for the publisher with the Life With Archie future universe marriages of Archie to both Betty and Veronica.

Dynamic Forces would like to extend condolences to Stan Goldberg's family, friends and fans.
THE DARK HORSE 'STAR WARS' WIND-DOWN
09/01/14 @ 6:42 pm EST
Source:
ICv2
| Categories:
Star Wars
|
Comments
(0) |
E-mail Article
|
Add a Comment


Dark Horse will publish new Star Warscollections through November, and will be selling off its stock of over 200 Star Warscollections through March 2015, according to Michael Martens, VP-Business Development of Dark Horse Comics.

Dark Horse's Star Wars backlist, some 200 volumes, is going through a series of progressive discount incentives to the trade through all distribution channels, with the exception of the Q4 titles above, which will be marked down in Q1 2015.

Marvel will begin to release its collections of Dark Horse Star Warsmaterial, which are completely different from the way Dark Horse configured its collections, in April 2015
FAN EXPO CANADA DAY 4: 'THE WALKING DEAD' CAST
09/01/14 @ 6:33 pm EST
Source:
Huffington Post
| Categories:
MIsc
|
Comments
(0) |
E-mail Article
|
Add a Comment


The first panel of the day at Fan Expo Canada was that of Walking Dead, moderated by Richard Ouzounian, resident theatre critic at The Toronto Star.

As recounted by the Huffington Post, Fan Expo pulled out all the stops by bringing five cast members from the show (three living and two deceased) all together on one stage. Maggie (Lauren Cohan), Michonne (Danai Gurira) and Daryl (Norman Reedus) made up the living characters, while Merle (Michael Rooker) and the evil Governor (David Morrissey) were brought back from the dead for the panel.

As the five spoke to their positively rabid fanbase, it became clear that while "The Walking Dead" is an emotional roller-coaster for the viewer, it's even more emotionally and physically taxing for the cast and crew. Gurira, an experienced playwright and theatrical actress, compared the experience and the emotional headspace she must put herself in, to a war zone.

"It felt to me like a war zone. It felt very real that way and very visceral," she said. "One of the plays I researched was about war, so I'd gone to a war zone area and it really felt similar to what the show had managed to make very tangible, which is that idea that when everything is gone and all the structures we're used to go away, who do you become?

"Thankfully, we haven't experienced that for a long time on this soil … The thing I love about this show is that it asks the question that a war zone asks of you, which is: where's your humanity going to fall when all those things go away? Will you become The Governor or will you become someone who transforms so beautifully like Daryl?"
WOLVERINE, WONDER WOMAN TOPS AT MARVEL, DC PANELS
08/31/14 @ 11:56 pm EST
Source:
Bleeding Cool
| Categories:
MIsc
|
Comments
(0) |
E-mail Article
|
Add a Comment


It's always interesting, Bleeding Cool observes, to see the different panel styles of Marvel and DC at Fan Expo. Whereas DC has an itinerary, a power point, audience prizes and a short Q&A session at the end, Marvel does their panels entirely as open Q&A's with no prepared presentation.

This year's Marvel panel included: Adam Kubert, Mahmud Asrar, Ryan Stegman, Greg Pak, C.B. Cebulski, Charles Soule and Janine Schafer.

Soule spent a lot of time talking about Death of Wolverine and what will follow for the character and the Marvel Universe.

"The idea is not to bring him back," Soule reiterated. "This isn't one of those stories where he's back in two weeks. The point is to tell an awesome ending story for Wolverine. I'm not gonna say he will never be brought back. I will say for sure that I'm very involved in all the Wolverine related discussions at Marvel right now and the thing we have not talked about at all is how to bring him back and I'm involved in discussions for stuff out into 2016 at this point."

The plans beyond Death of Wolverine are going to be a direct sequel in the fall, which will be five issues, called Weapon X Project, which Soule is writing. The second DC panel of the weekend at Fan Expo revolved around the New 52 as a whole, with Larry Ganem moderating and panelists Jeff Lemire, Brian Azzarello, Greg Pak and David Finch.

The panel opened by teasing the last few issues of Azzarello's Wonder Woman run with some previously released images. Azzarello promised, "There's a revelation that's never been touched on in her origin in the next issue [of Wonder Woman in October]."

While discussing Wonder Woman's latest injury, he said of course she survives but "some of the other characters don't survive."

Azzarello has been writing Wonder Woman for three years now and said it was always planned that she would be the God of War by the end of his story. He also isn't done yet with making an impact on Diana's story as he teased a "real big reveal in 34. Then Secret Origin has a huge reveal."

No clues on what any of those might be.
'BARBARELLA' RETURNS, HUMANOIDS REISSUES CLASSIC SCI-FI
08/31/14 @ 11:34 pm EST
Source:
ICv2
| Categories:
MIsc
|
Comments
(0) |
E-mail Article
|
Add a Comment
Humanoids has announced a newly translated version of the 1960's science fiction classic graphic novel
Barbarella
.
Debuting September 17 in the UK and September 24 in the US,
Barbarella
includes a new English-language translation by Kelly Sue DeConnick and a preface by comics historian Paul Gravett.
This limited edition, deluxe coffee table book will be a 12" x 16" duotone numbered volume of only 1200 copies. Planned as the first of multiple volumes reprinting the original stories, Book 1 retails for $79.95.
Written and illustrated by creator Jean-Claude Forest,
Barbarella
debuted in 1964 after earlier serialization in French magazines in 1962.
'GUARDIANS' FILM TOPS WEEKEND & YEAR
08/31/14 @ 11:28 pm EST
Source:
ICv2
| Categories:
Guardians of The Galaxy
|
Comments
(0) |
E-mail Article
|
Add a Comment


James Gunn's Guardians of the Galaxy continued to demonstrate extraordinary "legs" as it topped the box office chart during its fifth weekend in theaters, dropping just 5.2% over the first 3 days of the Labor Day weekend, earning $16.3 million and bringing its 2014-best-so-far total to $274.6 million.

Despite the addition of two new films, the horror movie As Above/So Below and the espionage saga The November Man, the total of the top 12 box office films dropped nearly 8% from the same 3-day period last year when Lee Daniel's The Butler held on to the top spot for the third weekend in a row with a $14.8 million haul.

Right now the moguls of Tinseltown are scratching their heads and wondering what went wrong during the summer of 2014 during which revenue fell 25% to $3.6 billion, the largest such single decline in over 30 years of box office history.
HULK HOGAN 'SAVAGE' AT FAN EXPO CANADA Q&A
08/31/14 @ 11:21 pm EST
Source:
Huffington Post
| Categories:
MIsc
|
Comments
(0) |
E-mail Article
|
Add a Comment
Photo Torontoist.com
Former WWE Champion Hulk Hogan surprised attending Hulkamaniacs in attendance at his Fan Expo Canada Q&A session in Toronto Saturday bu bringing with him longtime manager (and fellow WWE Hall of Famer) Jimmy "Mouth of the South" Hart.
The two 1980s pop icons worked the audience like a veteran tag team with Jimmy running the mic through the crowd for questions and Hulk answering them from the stage.
The very first fan meant business, asking Hulk what he thought of the diss rap from the late Macho Man Randy Savage, who was once Hogan's tag team partner. Recorded in 2003, it's called "Be A Man" and it doesn't mince words about Savage's hatred for the Hulkster.
"Randy was a good friend, brother, and I heard the song, but I didn't put it over," Hulk said, as reported in The Huffington Post. "I didn't react because Randy was in such a bad spot. Him and Liz [WWE's Miss Elizabeth, a Frankfort, KY native whom Savage had married in real life] were friends of mine and my ex-wife Linda. They lived down the beach from us and we hung out every single day. Randy and I, whether we were traveling, wrestling together or hanging out at the beach, we were together every day for 20 years."
DAVE BAUTISTA GETS STRATIS-FACTION AT FAN EXPO CANADA
08/31/14 @ 11:05 pm EST
Source:
Facebook
| Categories:
Guardians of The Galaxy
|
Comments
(0) |
E-mail Article
|
Add a Comment
Dave Bautista caught up with former WWE Woman's Champion, Hall of Famer and Toronto native Trish Stratus and her baby boy, Max, at Fan Expo Canada Saturday. As the wrestling character "Batista," Dave – better know nowadays as the portrayer of Drax the Destroyer from
Guardians of the Galaxy
– is a former WWE World Champion. – via Facebook
DRAGON AROUND GEORGIA AT DRAGON CON
08/31/14 @ 10:52 pm EST
Source:
Facebook
| Categories:
MIsc
|
Comments
(0) |
E-mail Article
|
Add a Comment
Photo by Jesse Garrett
The Marriott Atrium Ballroom was full to capacity at the "Star Trek: TNG: All Good Things" panel on Saturday at Dragon Con in Atlanta. Guests Patrick Stewart and gates McFadden came out on stage to a standing ovation. -- via Dragon Con on Facebook
Photo by Joe Lombardo
Some of the most beloved
Warehouse 13
actors gathered together in the packed Marriott Atrium Ballroom to reminisce about the show that touched so many people's lives. -- via Dragon Con on Facebook