MARVEL CELEBRATES SPIDER-MANíS BIRTHDAY AT NEW YORK COMIC CON!
10/08/12 @ 4:40 pm EST
Source:
Marvel
|
Comments
(0) |
E-mail Article
|
Add a Comment
New York, NY—October 8, 2012—Spider-Man is known as the World's Greatest Super Hero, and next week at New York Comic Con (Oct 11-14), join Marvel in celebrating his birthday! Next Sunday, October 14th is Spidey's birthday and for a Super Hero this big, we know nothing less than making history would be suitable—so in the days leading up this memorable day, Marvel is pulling out all the stops!
"Spider-Man is one of the most popular and special characters in the world, so we wanted to make sure we celebrated his birthday in a big way " said Dan Buckley, Publisher & President of the Print, Animation & Digital Divisions, Marvel Worldwide, Inc. "From working with the New York City Mayor's Office for a very special announcement, to partnering with our friends at Hallmark Cards to make history, we're ensuring that New York Comic Con is the place for fans of all ages to celebrate Spider-Man!"
First, don't miss the event that brings together the
New York City Mayor's Office and Marvel Entertainment
for a special proclamation of Marvel-ous proportions! At 10:15am on Friday, October, 12 in the Marvel booth (#1838), join Marvel Editor-in-Chief Axel Alonso, NYC Commissioner of Media and Entertainment Katherine Oliver, Captain America, and Spider-Man himself to kick off the celebration. Don't miss out on the big announcements and chance to be part of Marvel history!
"We are thrilled to welcome Comic-Con back to New York this year and especially excited to celebrate the birthday of a real New Yorker, Spider-Man!" said Katherine Oliver, Commissioner of the Mayor's Office of Media and Entertainment. Over the years, Spider-Man has helped showcase the best of what New York has to offer our friends in entertainment, and New York Comic Con is an opportunity to see just how many other creative minds are using this great city for inspiration and as a backdrop for their stories."
Then, be one of the first to sign the larger than life (6'x 8')
Spider-Man Birthday Card
, produced by Hallmark, as Marvel attempts to shatter the Guinness World Record for "Most Contributions to a Greeting Card." With the help of Marvel fans in attendance we're sure we can do it—but we have limited space on this giant card! This card will be on display in the Marvel booth (#1838) at different times each day, both for contributions and for photo ops, so make sure you check in frequently so you don't miss out!
On Saturday, October 13 head over to room 1E13 at NYCC for the "
Marvel Television Presents" Panel
! Jeph Loeb, Marvel's Head of Television, gives you the latest on season two of
Ultimate Spider-Man
, the hit animated series on Disney XD, along with an inside look at the anticipated new animated series,
Marvel's Avengers Assemble
and
Hulk and the Agents of S.M.A.S.H.
!
Then, on Sunday, October 14-- the final day of New York Comic Con—Marvel's celebrating the official birthday of Spider-Man with more events, news and fun than you can Thwip! First, in Room 1E07, check out the
Amazing Spider-Man & Beyond
panel, where the minds behind your Spider-Man comics come together to give you all the news about the wall-crawler. What's next for Spider-Man? Find out here!
Next, calling fans of all ages—come to the IGN Theatre for an interactive event like nothing you've ever seen before! The cast of
Spider-Man: Turn off The Dark
, the hit Broadway show, arrives at New York Comic Con for a panel—nay, a performance!—that involves you, fans of all-ages!
Did you get up early for New York Comic Con? Miss your Sunday Morning cartoons? We've got the solution-- come on down to the IGN Theatre to view one of the most acclaimed episodes of the
Ultimate Spider-Man
animated series.
"If you're a Spider-Man fan, then you'll have the time of your life at New York Comic Con" said Axel Alonso, Editor-in-Chief, Marvel Entertainment. "Sunday, October 14th is going to be a special day that all Marvel fans will remember!"
Plus, all convention long, check out the Marvel Booth (#1838) for special Spider-Man signing events with the creators behind your favorite comics, exclusive giveaways and more!
Can't make it to the convention? Follow along on the
Marvel Events App
&
events.marvel.com
, the best way to get exclusive videos, real-time announcements from the convention floor and up-to-the-minute panel, in-booth, and signing schedules of all your favorite Marvel creators!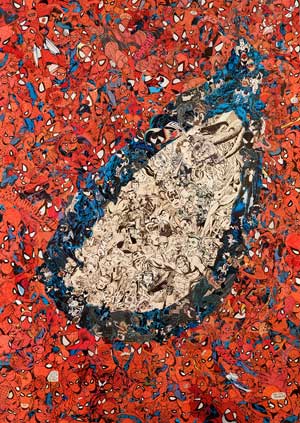 AVENGERS: AGE OF ULTRON - FOCUS ON BLACK WIDOW AND SCARLET WITCH
04/24/15 @ 7:37 pm EST
Source:
Bleeding Cool
| Categories:
Age of Ultron
|
Comments
(0) |
E-mail Article
|
Add a Comment
Joss Whedon
loves strong female characters. With
Avengers
, he ramped up the
Black Widow
from the minor role she had in
Iron Man 2
to being a major part of the team that belonged next to
Thor
,
Captain America
and
Hulk
. Now he is bringing in the
Scarlet Witch
with
Avengers: Age Of Ultron
.
In this featurette Whedon,
Kevin Feige
,
Scarlett Johansson
and
Elizabeth Olsen
talk about the female heroes.
Avengers: Age Of Ultron
opens May 1st.
See the video here:
https://www.youtube.com/watch?v=33dnL_TSP5k
C2E2:HELLBOY IS COMING TO ITS END
04/24/15 @ 7:29 pm EST
Source:
Bleeding Cool
| Categories:
Hellboy
|
Comments
(0) |
E-mail Article
|
Add a Comment
Bleeding Cool
has been all over C2E2 today, and one of the most surprising things comes from
Dark Horce Comics
.
It seems that, and sadly so, that
Mike Mignola
's
Hellboy
comic book is heading towards its end ... though it is still some ways off.Hard to beleive.
LION FORGE VROOOMS WITH KNIGHT RIDER TPB
04/24/15 @ 7:19 pm EST
Source:
Bleeding Cool
| Categories:
MIsc
|
Comments
(0) |
E-mail Article
|
Add a Comment
If you are into 1980s IPs then you'll probably be interested in the titles being released by Lion Forge. They recently released
Miami Vice Remix
and coming this May, the trade paperback of
Knight Rider
, which collects the first eight issues. The creative includes writer Geoffrey Thorne (
Dark Horse Presents: Journeymen; Prodigal: Remastered
), illustrator
Jason Johnson
(
Grimm Fairy Tales
), colorist Sai Studios, letterer
Andworld Design
, editor
Shannon Eric Denton
, and book designer
Kristen Fitzner Denton
.
PAUL RUDD THINKS KEVIN FEIGE IS A MAD SCIENTIST
04/24/15 @ 7:13 pm EST
Source:
Bleeding Cool
| Categories:
Ant Man
|
Comments
(0) |
E-mail Article
|
Add a Comment
Paul Rudd
is out doing the promotional circuit for
Ant-Man
and spoke with
MTV New's Josh Horowitz
about the upcoming film, how he would rank himself up against the builds of
Chris Hemsworth
and
Chris Pratt
and if he's been talked to about where else he may show up in the
Marvel Cinematic Universe
. Rudd also speaks about
Kevin Feige
, who he describes as a genius and a mad scientist, having put all the elements needed to make the movie succeed.
Ant-Man
hits theaters July 17th.
Check out video here:
https://www.youtube.com/watch?v=tKAbHfe1CDs
ROY THOMAS TALKS CREATING AVENGERS VILLAIN ULTRON
04/24/15 @ 7:01 pm EST
Source:
Comic Book Resources
| Categories:
Age of Ultron
|
Comments
(0) |
E-mail Article
|
Add a Comment
This July will mark fifty years working in comics for
Roy Thomas,
a writer and editor so legendary, whose resume cannot be done justice by picking
just
the highlights.
Thomas succeeded
Stan Lee
as the Editor in Chief of Marvel Comics. He co-created dozens of characters ranging from Ultron and Vision to Ghost Rider and Iron Fist. He brought Conan the Barbarian and "Star Wars" to Marvel Comics, and wrote both. In the case of "Conan," he not only wrote one of the longest runs by a writer in modern comics, he left his mark on the character by adding Red Sonja, inspired by Conan creator Robert E. Howard, into the mythos and later writing her adventures. He enjoyed long runs on "The Avengers," "The Invaders," and numerous other Marvel and DC series.
Currently the editor of "Alter Ego," Thomas writes the daily "Amazing Spider-Man" newspaper strip and is the author of the recent book, "75 Years of Marvel Comics," published by Taschen.
The prolific writer spoke with
CBR
about his robotic comics creation, about th turn movie phenom.
About Ultron:
I'm looking forward to seeing it. I was delighted to see that Ultron looks like Ultron. I figured maybe they would change him more. Of course he has changed at various times -- different bodies, the head's changed a little bit -- but the general look of him has always been the same. I guess that must have struck Joss Whedon the same way. I think I would have recognized him right away as something that looked like Ultron even if I didn't know who that was. I'm pleased about that.
About the Vision:
The Vision hasn't been around in the comics for a few years. I don't really follow the comics, but has the Vision been in comics much recently? He was very prominent for a number of years and became the most popular of the characters in "The Avengers" who didn't have his own series at the time. Then it seemed like he fell out of favor.But the movie audience is not the comic book audience, so it doesn't make any difference. To the movie audience the Hulk is an integral part of "The Avengers." I've never thought of him as such. He was in the first three or four issues, but the reality of the movies is quite a bit different from the reality of the comics. And of course the reality of the comics is whatever you chose to take from fifty or so years of continuity now.
About a cameo in the film:
No [he does not have one]. I would have liked to. I was in touch with [writer/director] Joss Whedon, but I think Stan has those sewn up. (Laughs) That's okay. [Whedon] did say there's one little touch, that I'm not at liberty to mention, about me in the movie -- if it doesn't end up on the cutting room floor. I haven't asked if it's still in there. I'll have to wait to see. (Source: CBR)
C2E2: CONNER, PALMIOTTI, TYNION & MORE TALK THE NEW DC UNIVERSE
04/24/15 @ 6:40 pm EST
Source:
Comic Book Resources
| Categories:
DC
|
Comments
(0) |
E-mail Article
|
Add a Comment
While the DC Comics on the stands are currently undergoing a Convergence, the talk from the publisher at C2E2 looked forward to DC's impending June relaunch. Friday afternoon at The New DC Universe panel, a coalition of creators bringing new series and new approaches to some of the company's classic characters led the charge.
As things got underway with "Batman Eternal" writer James Tynion, "Catwoman" writer Genevieve Valentine, "Harley Quinn" co-writers Amanda Conner and Jimmy Palmiotti and "We Are Robin" artist Khary Randolph taking the stage.
The panel started out by discussing June's returning "Harley Quinn" #17 where Conner explained the book would focus on its lead "being a professional doctor and a non-professional psychopath" in order to "save all the animals in the world." To accomplish that goal, Harley makes a team of Harley's gathered from across the span of Manhattan's five boroughs. The story from issue #17 and 18 finds the gang of Harley's chasing down the Captain in a Coney Island bar and hijinx ensuing.
In Harley spinoff news, "Harley Quinn and Power Girl" launches on June 17. The six-issue mini series is a story that takes place in between moments of the well-received "Harley Quinn" arc where the character teamed up with a brainwashed Power Girl. "It's a whole two-weeks worth of adventures that take place between those two panels," Conner said, crediting Palmiotti with the high concept.
The additional new June series launching from the pair is "Starfire" which has a different tone than the comedic "Harley," but is still a lighter book for DC. "She's a fish out of water. She's from an alien planet, and she doesn't know anything about earth and is trying to fit in. She's trying to understand earth culture and doesn't understand a lot of it, but htings get very confused. But she's very smart, and a lot of time, she saves the day," said Conner.
Tynion shifted topics to talk about his incoming work co-writing "John Constantine: The Hellblazer" with Mind Doyle (with artist Riley Rossmo). He said the team wanted to show a Constantine that was "vibrant, alive and dangerous" where fans were drawn to the excitement of who John Constantine is in a modern context. "This is the John that you see at the end of the bar, and you don't know whether you want to have a conversation with him because you think it might destroy your life...and you're right,"
Khary Randolph spoke to the tone of the "We Are...Robin" series, comparing it to the Batman gang scenes of "The Dark Knight Returns" with "V For Vendetta" with a little bit of hip hop flourishes thrown in. Lee Bermejo is writing the book and providing covers while Randolph and Rob Haynes take on the interiors. "I want to gritty it up a little bit so it's not as clean as the stuff I want to do," he said.
"Wonder Woman" artist David Finch then joined the panel to talk about the incoming Annual #1. He called the issue "basically a big fight between Wonder Woman and Donna Troy for most of the issue...it's very rare that I get to choreograph a big fight scene page-by-page, blow-by-blow," he said.
The artist said that with June's "Wonder Woman" #42, he wanted to give the character a costume that was less stereotypical and more practical -- in line with the costumes of the men of the Justice League. "It was hard to give her pants without giving her pants," he said, adding that the relationship with Donna Troy will continue to evolve. "It's not going to be easy."
The new arc will also introduce a new mystery character teased by Finch's latest cover.
Panel moderator Heath Corson then switched places with Palmiotti so he could talk about his work writing the incoming "Bizarro" series. "The concept for the 'Bizarro' book is it's Jimmy Olsen and Bizarro in 'Planes, Trains & Automobiles,'" he said, noting the strange land they'll travel to is Canada.
Valentine then spoke about the continuation of her new take on "Catwoman" as the boss of bosses in the Gotham mob saying, "The more you think about it, the more it makes sense. She doesn't like dealing with everybody, but she absolutely likes getting shit done. So all you've got to do is put her in charge of everybody," she said. "I was really excited where at the end of the first arc, she realized that to get things done, she had to become Selina Kyle and Catwoman both again. So now she'll be back in the costume." (Source: CBR)
BATMAN V. SUPERMAN TRAILER DONE IN ANIMATED FORM
04/24/15 @ 6:19 pm EST
Source:
Comicbook
| Categories:
Batman Superman
|
Comments
(0) |
E-mail Article
|
Add a Comment
You've seen the
Batman v. Superman: Dawn of Justice
teaser trailer, but have you seen it animated?
YouTube User Gs FanEdits has taken the audio from the
Batman v. Superman
trailer edited into a montage of clips from various DC Entertainment animated television series and films (including, most appropriately,
The Dark Knight Returns
) used to recreate the scenes from the trailer.
Check it out:
https://youtu.be/9f35jHr1II4
C2E2: BATMAN: DARK KNIGHT 3 ANNOUNCED
04/24/15 @ 6:14 pm EST
Source:
Comicbook
| Categories:
Batman
|
Comments
(0) |
E-mail Article
|
Add a Comment
Frank Miller and DC Entertainment have officially unveiled
The Dark
Knight
III
:
The Master Race
, the third and final installment of Miller's seminal
Dark Knight
trilogy of Batman graphic novels.
Miller helped revolutionize comics in 1986 with
The Dark Knight Returns
, a tale of a much older Batman coming out of retirement, which now serves as the inspiration for much of
Batman v. Superman: Dawn of Justice
and helped redefine the character of Batman for decades to come. The more controversial sequel,
The Dark Knight Strikes Again
, followed 15 years later.
Miller will co-write the 8-issue miniseries with Brian Azarello (
Wonder Woman
,
100 Bullets
). The series will ship twice monthly. Artists for the series have not been announced.
"Batman remains my favorite comic book hero and a sequel to Dark Knight is going to be daunting," said Miller in a press release, "but we'll do our best."
"We are thrilled to have Frank back home at DC writing Batman," according to Dan DiDio and Jim Lee, Co-Publishers for DC Entertainment. "The story he and Brian have crafted is an astounding and triumphant conclusion to this seminal body of work which influenced and shaped generations of readers and creators alike."
According to Azzarello, "It's been an amazing experience collaborating with Frank these past six months. I think we have an epic story that these characters truly deserve."
The Dark Knight III: The Master Race
will release this fall.
FCBD SPOILERS: MARVEL BEGINS THE QENG DYNASTY AFTER SECRET WARS
04/24/15 @ 3:13 pm EST
Source:
Bleeding Cool
| Categories:
Marvel
|
Comments
(0) |
E-mail Article
|
Add a Comment
We saw a hint of this in the Ultron Forever series, a slightly-in-the-future Thor talking about something called the Qeng Dynasty. Remember?
Well, it looks like it;s something we'll all be more acquainted with after
Secret Wars
comes to an end, from the
All-New All-Different Avengers
#1, free on Free Comic Book Day, May 2nd.And Radioactive Man is a part of all that. The glowing green guy from the cover…
All-New All-Different Avengers
#1 is published on May 2nd, available at all participating comic stores for Free Comic Book Day. (Source: Bleeding Cool)
FCBD SPOILERS: WHAT HAPPENS TO BATMAN AND THE JOKER AFTER ENDGAME?
04/24/15 @ 3:07 pm EST
Source:
Bleeding Cool
| Categories:
Batman
|
Comments
(0) |
E-mail Article
|
Add a Comment
The fate of the old Batman is up in the air, as is the Joker, last seen battling each other in the
Batman
series as part of
Endgame
. The final issue of that series, #40, is late. And will come out after the Free Comic Book Day title. Which may be a shame, because this comic does give away how that issue ends… a bit, courtesy
Bleeding Cool.
A missing, presumed dead Batman and Joker, locked together in a final battle underground…And that, folks, is why they – we – need a new Batman.
Divergence
#1 is out on May 2nd for Free Comic Book Day.