MARVEL CELEBRATES SPIDER-MAN'S BIRTHDAY AT NEW YORK COMIC CON!
10/08/12 @ 4:40 pm EST
Source:
Marvel
|
Comments
(0) |
E-mail Article
|
Add a Comment
New York, NY—October 8, 2012—Spider-Man is known as the World's Greatest Super Hero, and next week at New York Comic Con (Oct 11-14), join Marvel in celebrating his birthday! Next Sunday, October 14th is Spidey's birthday and for a Super Hero this big, we know nothing less than making history would be suitable—so in the days leading up this memorable day, Marvel is pulling out all the stops!
"Spider-Man is one of the most popular and special characters in the world, so we wanted to make sure we celebrated his birthday in a big way " said Dan Buckley, Publisher & President of the Print, Animation & Digital Divisions, Marvel Worldwide, Inc. "From working with the New York City Mayor's Office for a very special announcement, to partnering with our friends at Hallmark Cards to make history, we're ensuring that New York Comic Con is the place for fans of all ages to celebrate Spider-Man!"
First, don't miss the event that brings together the
New York City Mayor's Office and Marvel Entertainment
for a special proclamation of Marvel-ous proportions! At 10:15am on Friday, October, 12 in the Marvel booth (#1838), join Marvel Editor-in-Chief Axel Alonso, NYC Commissioner of Media and Entertainment Katherine Oliver, Captain America, and Spider-Man himself to kick off the celebration. Don't miss out on the big announcements and chance to be part of Marvel history!
"We are thrilled to welcome Comic-Con back to New York this year and especially excited to celebrate the birthday of a real New Yorker, Spider-Man!" said Katherine Oliver, Commissioner of the Mayor's Office of Media and Entertainment. Over the years, Spider-Man has helped showcase the best of what New York has to offer our friends in entertainment, and New York Comic Con is an opportunity to see just how many other creative minds are using this great city for inspiration and as a backdrop for their stories."
Then, be one of the first to sign the larger than life (6'x 8')
Spider-Man Birthday Card
, produced by Hallmark, as Marvel attempts to shatter the Guinness World Record for "Most Contributions to a Greeting Card." With the help of Marvel fans in attendance we're sure we can do it—but we have limited space on this giant card! This card will be on display in the Marvel booth (#1838) at different times each day, both for contributions and for photo ops, so make sure you check in frequently so you don't miss out!
On Saturday, October 13 head over to room 1E13 at NYCC for the "
Marvel Television Presents" Panel
! Jeph Loeb, Marvel's Head of Television, gives you the latest on season two of
Ultimate Spider-Man
, the hit animated series on Disney XD, along with an inside look at the anticipated new animated series,
Marvel's Avengers Assemble
and
Hulk and the Agents of S.M.A.S.H.
!
Then, on Sunday, October 14-- the final day of New York Comic Con—Marvel's celebrating the official birthday of Spider-Man with more events, news and fun than you can Thwip! First, in Room 1E07, check out the
Amazing Spider-Man & Beyond
panel, where the minds behind your Spider-Man comics come together to give you all the news about the wall-crawler. What's next for Spider-Man? Find out here!
Next, calling fans of all ages—come to the IGN Theatre for an interactive event like nothing you've ever seen before! The cast of
Spider-Man: Turn off The Dark
, the hit Broadway show, arrives at New York Comic Con for a panel—nay, a performance!—that involves you, fans of all-ages!
Did you get up early for New York Comic Con? Miss your Sunday Morning cartoons? We've got the solution-- come on down to the IGN Theatre to view one of the most acclaimed episodes of the
Ultimate Spider-Man
animated series.
"If you're a Spider-Man fan, then you'll have the time of your life at New York Comic Con" said Axel Alonso, Editor-in-Chief, Marvel Entertainment. "Sunday, October 14th is going to be a special day that all Marvel fans will remember!"
Plus, all convention long, check out the Marvel Booth (#1838) for special Spider-Man signing events with the creators behind your favorite comics, exclusive giveaways and more!
Can't make it to the convention? Follow along on the
Marvel Events App
&
events.marvel.com
, the best way to get exclusive videos, real-time announcements from the convention floor and up-to-the-minute panel, in-booth, and signing schedules of all your favorite Marvel creators!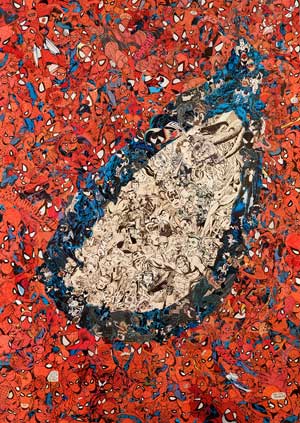 'LEGEND OF TARZAN' TOPS FOREIGN BOX OFFICE WITH $44.7 MILLION
07/24/16 @ 7:49 pm EST
Source:
Variety
| Categories:
MIsc
|
Comments
(0) |
E-mail Article
|
Add a Comment
"The Legend of Tarzan" swung to the top of foreign box office charts over the weekend, propelled by a solid opening in China. The adventure epic led competitors with $44.7 million from 17,500 screens in 61 markets. The big contributor was the Middle Kingdom, where "The Legend of Tarzan" picked up $27.1 million in its first six days of release.
The attempt to relaunch Edgar Rice Burroughs' pulp novels about a man raised by apes has floundered domestically, weighed down by its $185 million price tag. The film's global total now stands at $260.5 million. That's a respectable gross, but a film of this size needs to do upwards of $400 million to be considered a success, let alone trigger a sequel, which is basically the point of greenlighting a movie with that kind of budget. Warner Bros. is backing the film, which was directed by David Yates, the filmmaker behind most of the Harry Potter movies. It stars Alexander Skarsgård as Tarzan and Margot Robbie as Jane.
SDCC: '24: LEGACY' BOSSES DISCUSS POSSIBLE "INTERSECTION" WITH JACK BAUER
07/24/16 @ 7:47 pm EST
Source:
The Hollywood Reporter
| Categories:
MIsc
|
Comments
(0) |
E-mail Article
|
Add a Comment
Fox's forthcoming
24: Legacy
centers on a new universe and a new main character (Corey Hawkins) racing against the clock.
However, many of the questions at the show's Comic-Con panel Sunday tied back to the original series' protagonist, Jack Bauer (Kiefer Sutherland).
"There may be an intersection with those original characters down the line," executive producer Evan Katz teased Sunday.
"Anything is possible," executive producer Howard Gordon added, noting that Jack and Chloe (Mary Lynn Rajskub) are both alive.
Jack's future was left up in the air at the end of the 2014's
24: Live Another Day
. "He's in Russia probably having a terrible time in prison," Katz said with a chuckle.
"I think all of us want to finish that story. We all love that character," Gordon said about another possible iteration of
24
centered on Jack Bauer. "Right now, we're not planning that. Right now our plan right now is to tell this story."
While it is structured in the same style as the original series,
24: Legacy
centers on a new cast of characters led by military hero Eric Carter. His return to the U.S. but the trouble follows him back — which motivates him to ask CTU for help in saving his life, and stopping what potentially could be one of the largest-scale terror attacks in America.
The idea for the new characters came about partly because "we all felt, Kiefer included, that Jack Bauer had told his story with
Live Another Day
," Gordon said.
(For his part, Sutherland is still an executive producer on the series and is "way behind it," executive producer Manny Coto said, after having read the pilot script and watched the pilot.)
Hawkins said his character's military background is a big part of what separates him from Jack Bauer. "He's a soldier and he's not used to dealing with… the rules of engagement are different," Hawkins said. "He struggles with that internally in terms of protecting his home and his family but also his responsibility to his country."
The writers said they were inspired specifically by the soldiers who killed Osama bin Laden in 2011 and what happened to them after they returned home. "These essentially superheroes who had to integrate back into society and just didn't fit," Katz said.
But just like Jack, "he has his flaws and he, over the course of the season, he's going to be forced to make a lot of morally questionable decisions," Hawkins said. "For me, he really is a new hero for a new day."
Although some have labeled
24: Legacy
a "reboot," Coto argued otherwise. "This is actually more of an expansion of the
24
universe," he said. "This is a new story, a different story being told in the same 24 hour format."
That format will include split screens and onscreen clocks, the producers said, as well as time jump sometime during the first season since there won't be 24 episodes to cover the entire 24 hours in a day.
Also? "A lot of running," Hawkins said.
Once again, the questions circled back to Jack Bauer and whether Hawkins will say his signature phrase, "damnit."
"He might," Hawkins said with a laugh. "It's a long day."
24: Legacy
premieres in February on Fox.
SDCC: WILLIAM SHATNER SPEAKS OF HIS LATE FRIEND LEONARD NIMOY AT STAR TREK 50TH ANNIVERSARY CONFERENCE
07/24/16 @ 4:51 pm EST
Source:
Bleeding Cool
| Categories:
Star Trek
|
Comments
(0) |
E-mail Article
|
Add a Comment
Captain Kirk and Spock are two of the most iconic characters ever created, and their relationships can also be held in that same regard. That's why it is unsurprising that the actors who played them had a special relationship.
Speaking during the Star Trek 50th Anniversary press conference,
William Shatner
had this to say of the late, great
Leonard Nimoy
.
"With Leonard, I was thrown into his company because of appearances like this, and movies. We had a lot to do with each other. He was the brother I never had, as we used to say [that] to each other. He had a brother, I didn't have one. He was my brother."
That's a lovely sentiment to express to a room full of people.
Here, here.
THE JOKER SMOLDERS HIS WAY ONTO THE NEXT EMPIRE COVER
07/24/16 @ 4:45 pm EST
Source:
Bleeding Cool
| Categories:
Suicide Squad
|
Comments
(0) |
E-mail Article
|
Add a Comment
With
Suicide Squad
just around the corner, the marketing has started to ramp into overdrive.
It has been everywhere at SDCC this weekend, but it has just pushed its way to one more notable place this weekend (via Bleeding Cool) ...
SDCC: SHERLOCK GETS A TEASER TRAILER AND 'SOMETHING' IS COMING – IS IT MORIARTY?
07/24/16 @ 4:41 pm EST
Source:
Bleeding Cool
| Categories:
Sherlock Holmes
|
Comments
(0) |
E-mail Article
|
Add a Comment
A teaser trailer hit online about the same time the
Sherlock
panel was ongoing at SDCC.
Is Moriarty returning?
Video:
https://youtu.be/qlcWFoNqZHc
EGO THE LIVING PLANET HAS A COSTUME IN GUARDIANS OF THE GALAXY VOL. 2 AND THIS IS WHAT IT LOOKS LIKE
07/24/16 @ 4:35 pm EST
Source:
Bleeding Cool
| Categories:
Guardians of the Galaxy
|
Comments
(0) |
E-mail Article
|
Add a Comment
How do you dress up a planet?Well, here is something that should put a couple of people's minds at ease when it comes to Ego.It has just been revealed that Ego, The Living Planet, will indeed have a human form by way of a look at his costume on the show floor (above). This was revealed by Marvel's Ryan Penagos .
BE CAREFUL AT SDCC, MARC SUMMERS MIGHT HIT YOU WITH A PIE!
07/24/16 @ 4:27 pm EST
Source:
Bleeding Cool
| Categories:
MIsc
|
Comments
(0) |
E-mail Article
|
Add a Comment
Marc Summers, the host of
Double Dare
and a pop culture icon for millennials everywhere, was doing a version of the show at SDCC.
Here, some of his antics catch up to victim Will Romine (via Bleeding Cool):
SDCC: HERE IS HOW TV FLASH GRANT GUSTIN REACTS TO THE JUSTICE LEAGUE FLASH SUIT
07/24/16 @ 4:21 pm EST
Source:
Bleeding Cool
| Categories:
Flash
|
Comments
(0) |
E-mail Article
|
Add a Comment
The suit in
The Flash
TV show is really quite good, with a nice classic, leathery feel for it.
Yesterday, we got a new suit though, by way of the
Justice League
trailer, one that looks quite inspired by
Injustice
.
Well, what does TV Flash think of Movie Flash's garb? Screen Rant asked
Grant Gustin
yesterday what he thought of the new suit, something he hadn't seen yet.
Here is that suit for reference:
He responded:
"Oh sick, I haven't seen it [is handed phone displaying Justice League image]… They're completely different. Yeah, I mean I was kind of expecting this, I heard it was going to be kind of like Injustice. I hadn't seen this yet, what else is out. Sorry I'm scrolling through the whole thing, I haven't seen this picture. Yeah, that's sick. Um… yeah, it's sick. I'm glad it's really different though [laughs]. Because ours is like a street, vintage feel that I don't think has been done in any other version of the character."
JAMES GUNN ON WHY MARVEL REVEALED EGO THE LIVING PLANET AT COMIC CON
07/24/16 @ 4:12 pm EST
Source:
Comicbook
| Categories:
Guardians of the Galaxy
|
Comments
(0) |
E-mail Article
|
Add a Comment
To many fans' surprise,
Guardians of the Galaxy Vol. 2
director James Gunn revealed the true parentage of Peter Quill which has been a large mystery since the final moments of the original film. During the Hall H panel at San Diego Comic Con on Friday though, Marvel Studios proudly revealed Ego the Living Planet as Star-Lord's dad and he's being portrayed by Kurt Russell in the sequel.
After the panel, ComicBook.com had the chance to speak with Gunn to hear all about the sequel to one of the biggest surprise hits in recent years. The director has some tricks up his sleeves to keep the universe feeling fresh when we had back to the world of the Guardians next year.
"The first movie, we set out to create a movie that wasn't what people expected that took them to new places that was both much funnier, much more colorful than they thought it was going to be," Gunn says. "I think this movie's going to be the same way. I think we're giving them things that they don't expect and I think we take twists and turns and the stories, I don't think you're going to expect. It starts with today in revealing this is about Baby Groot and this is about Ego the Living Planet being Quill's father. It's a very unique situation to start with."
Typically, Gunn likes to keep all the secrets he can about his films. The reveal of Quill's father outside of the film comes as a surprise to those who know him at all, however, he has good reason for unveiling the mystery.
"Quite frankly, we knew that people were going to figure it out eventually," Gunn says. "People were gonna start testing the movie, we're gonna start testing trailers, and it this point I thought it was better that we took the reigns in our own hands and revealed Ego to the public. I also think it sends a real important message. This movie isn't about, 'Oh my god, you've gotta go and find out who Peter Quills dad is!' It really is about the story and the relationship that these characters have. We find out about Peter's father pretty close to the beginning of the film so we're not giving some big spoiler away. I think it really isn't about this big surprise, it really is about the story and the emotions that transpire between Peter Quill, his adoptive father Yondu, and his real father Ego who happens to be a Living Planet."
Guardians of the Galaxy Vol. 2
hits theaters May 5, 2017.
Video:
https://youtu.be/47Jm8xqdLQ8
BOX OFFICE: 'STAR TREK BEYOND' RACKS UP SOLID $59.6 MILLION, 'LIGHTS OUT' SCORES
07/24/16 @ 4:05 pm EST
Source:
Variety
| Categories:
Star Trek
|
Comments
(0) |
E-mail Article
|
Add a Comment
"Star Trek Beyond" debuted to a solid $59.6 million this weekend, signaling that after six television series, 13 movies and 50 years in the pop culture conversation, there's still life left in one of Hollywood's most durable franchises.
And there are more intergalactic missions to come. As boon to Trekkies, Paramount took the unusual step of announcing yet another sequel was in the works even before this latest USS Enterprise adventure sailed into theaters. The studio has lined up Chris Hemsworth to reprise his role as Capt. Kirk's father despite the fact that he was incinerated in a spaceship disaster in a previous film. In science-fiction, it seems, death is merely a temporary predicament.
"You can count on one hand the brands that have this kind of longevity and viability over time," said Paul Dergarabedian, senior media analyst at comScore. "These characters are so clearly defined and people just respond to their sense of camaraderie."
The latest chapter in the "Star Trek" saga performed respectably, but its opening is down from the two previous films in the series. "Star Trek Beyond" couldn't match the $70.2 million launch of 2013's "Star Trek Into Darkness" nor could it top the $75.2 million bow of 2009's "Star Trek." Moreover, with a price tag of $185 million, plus tens of millions in promotional spending, the film needs to perform well overseas if it's going to make a profit.