MARVEL CELEBRATES SPIDER-MAN'S BIRTHDAY AT NEW YORK COMIC CON!
10/08/12 @ 4:40 pm EST
Source:
Marvel
|
Comments
(0) |
E-mail Article
|
Add a Comment
New York, NY—October 8, 2012—Spider-Man is known as the World's Greatest Super Hero, and next week at New York Comic Con (Oct 11-14), join Marvel in celebrating his birthday! Next Sunday, October 14th is Spidey's birthday and for a Super Hero this big, we know nothing less than making history would be suitable—so in the days leading up this memorable day, Marvel is pulling out all the stops!
"Spider-Man is one of the most popular and special characters in the world, so we wanted to make sure we celebrated his birthday in a big way " said Dan Buckley, Publisher & President of the Print, Animation & Digital Divisions, Marvel Worldwide, Inc. "From working with the New York City Mayor's Office for a very special announcement, to partnering with our friends at Hallmark Cards to make history, we're ensuring that New York Comic Con is the place for fans of all ages to celebrate Spider-Man!"
First, don't miss the event that brings together the
New York City Mayor's Office and Marvel Entertainment
for a special proclamation of Marvel-ous proportions! At 10:15am on Friday, October, 12 in the Marvel booth (#1838), join Marvel Editor-in-Chief Axel Alonso, NYC Commissioner of Media and Entertainment Katherine Oliver, Captain America, and Spider-Man himself to kick off the celebration. Don't miss out on the big announcements and chance to be part of Marvel history!
"We are thrilled to welcome Comic-Con back to New York this year and especially excited to celebrate the birthday of a real New Yorker, Spider-Man!" said Katherine Oliver, Commissioner of the Mayor's Office of Media and Entertainment. Over the years, Spider-Man has helped showcase the best of what New York has to offer our friends in entertainment, and New York Comic Con is an opportunity to see just how many other creative minds are using this great city for inspiration and as a backdrop for their stories."
Then, be one of the first to sign the larger than life (6'x 8')
Spider-Man Birthday Card
, produced by Hallmark, as Marvel attempts to shatter the Guinness World Record for "Most Contributions to a Greeting Card." With the help of Marvel fans in attendance we're sure we can do it—but we have limited space on this giant card! This card will be on display in the Marvel booth (#1838) at different times each day, both for contributions and for photo ops, so make sure you check in frequently so you don't miss out!
On Saturday, October 13 head over to room 1E13 at NYCC for the "
Marvel Television Presents" Panel
! Jeph Loeb, Marvel's Head of Television, gives you the latest on season two of
Ultimate Spider-Man
, the hit animated series on Disney XD, along with an inside look at the anticipated new animated series,
Marvel's Avengers Assemble
and
Hulk and the Agents of S.M.A.S.H.
!
Then, on Sunday, October 14-- the final day of New York Comic Con—Marvel's celebrating the official birthday of Spider-Man with more events, news and fun than you can Thwip! First, in Room 1E07, check out the
Amazing Spider-Man & Beyond
panel, where the minds behind your Spider-Man comics come together to give you all the news about the wall-crawler. What's next for Spider-Man? Find out here!
Next, calling fans of all ages—come to the IGN Theatre for an interactive event like nothing you've ever seen before! The cast of
Spider-Man: Turn off The Dark
, the hit Broadway show, arrives at New York Comic Con for a panel—nay, a performance!—that involves you, fans of all-ages!
Did you get up early for New York Comic Con? Miss your Sunday Morning cartoons? We've got the solution-- come on down to the IGN Theatre to view one of the most acclaimed episodes of the
Ultimate Spider-Man
animated series.
"If you're a Spider-Man fan, then you'll have the time of your life at New York Comic Con" said Axel Alonso, Editor-in-Chief, Marvel Entertainment. "Sunday, October 14th is going to be a special day that all Marvel fans will remember!"
Plus, all convention long, check out the Marvel Booth (#1838) for special Spider-Man signing events with the creators behind your favorite comics, exclusive giveaways and more!
Can't make it to the convention? Follow along on the
Marvel Events App
&
events.marvel.com
, the best way to get exclusive videos, real-time announcements from the convention floor and up-to-the-minute panel, in-booth, and signing schedules of all your favorite Marvel creators!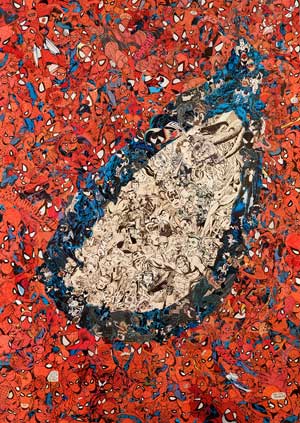 WHAT'S UP WITH THE SECOND BRUCE WAYNE?
09/29/16 @ 9:09 pm EST
Source:
Bleeding Cool
| Categories:
DC
|
Comments
(0) |
E-mail Article
|
Add a Comment
At the end of season two of
Gotham
, we got to meet a doppelganger of
Bruce Wayne
escaping with the rest from
Indian Hill
. By the end of the second episode of this season he standing inside of Wayne manner facing off with Bruce and
Alfred Pennyworth
. Actors
David Mazouz
and
Sean Pertwee
give us a little bit of insight into the second Bruce and just what it might mean for the first and his butler / guardian.
Video:
https://youtu.be/2NyB848cVp0
MICHAEL USLAN ON FINALLY MAKING THE LONE RANGER / GREEN HORNET CONNECTION
09/29/16 @ 9:06 pm EST
Source:
Bleeding Cool
| Categories:
Dynamite
|
Comments
(0) |
E-mail Article
|
Add a Comment
Film producer and writer
Michael Uslan
talks with
Byron Brewer
about
Lone Ranger/Green Hornet
#3, on sale now from
Dynamite
. Cover by
Jan Duursema
and interior art by
Giovanni Timpano
.
BYRON BREWER: Michael, you have an amazing affinity for the characters in this miniseries. Where did the notion come from to bind the lives of these two heroes, Lone Ranger and Green Hornet, together into a family saga?MICHAEL USLAN:
I have known for many decades about the relationship between The Lone Ranger and The Green Hornet, as created primarily by writer Fran Striker. I have also been aware for a long time of the legal difficulty in finally being able to tie these two members of the Reid family together in one family saga. So for quite a while, I had been nudging Nick Barrucci to be a magician and legally make this happen after 80 years. When he did, I plunged into my research then my writing with massive adrenalin. As far as my comfort zone with the characters goes, I grew up an awestruck fan of Clayton Moore and Jay Silverheels on The Lone Ranger TV series. When I write these two characters, I write with them in mind. As a young teenager, I discovered the old Lone Ranger dramatic radio series and became familiar with the work of Brace Beamer and others. With respect to The Green Hornet, my initial exposure was actually seeing the golden age comic books, then seeing a few chapters from the 1940s movie serial at New York Comic Con in 1964, followed about a year later by being able to access the old radio series on a radio station in Newark, New Jersey. But it really wasn't until the TV series that Britt Reid and Kato really came to life for me. In my head, I hear the voices of Van Williams and Bruce Lee when I write these characters.
BB: One of the big "wows" in this series – and I do not think we are risking any spoilers here, since it has been discussed in other interviews – is that Tonto comes "from out of the past" to train and guide Kato. Was this a way of upping the import of both classic sidekicks in the story?
MU:
Because I only had five issues to tell this three generation story of the Reid family, I knew I had to devote the page count to the Lone Ranger, Dan Reid Jr., and the Green Hornet. I could not allow these three characters to lose the absolutely necessary screen time to tell the story effectively. That meant that regarding both Kato and Tonto, it would be a matter of quality over quantity. By having Tonto surprisingly return at the end of issue #3 and be asked by Kato to become his "Yoda" and train him, this to me became the most effective way to make each of these two characters very important to the story and give them the quality attention they deserve.
BB: I think it is wonderful how you have worked real life folks of the "period," such as Olympian Jesse Owens, into the series. Tell us what you can about the decision to include Owens …MU:
When I chose to set this story historically in 1936 and 1938, I carefully researched all the events in U.S. and world history taking place then. In light of our current national situation regarding racism, I felt that if I utilized Jesse Owens in an important role here that it would give the series, thematically, a very contemporary and important feel. There are issues today just as there were 80 years ago about racism in America. And when I learned that in reality, during Jesse Owens' tickertape parade down Broadway in New York after the 1936 Olympics that some unidentified-to-this-day man rushed his car and threw him a paper bag filled with $10,000 as a thank-you to standing up to Hitler and the Nazis, I realized I had my connection between Jesse Owens and the Lone Ranger.
BB: … And Murder Inc.?
MU:
Once I settled in on Eliot Ness as the lynch-pin to the bridge between the Lone Ranger and the Green Hornet, all roads led me to Murder Inc. My son, David, is a leading archivist on the history of organized crime in America. He was able to provide me with all of the direction and research I needed for this. Plus … As a kid, I loved The Untouchables television series starring Robert Stack. In that show, the most often recurring villain was Frank Nitti, as played by the great actor Nehemiah Persoff. That also influenced my choice. Murder Inc. also gave me the opportunity to present the origin of the Green Hornet's decision to be perceived as a bad guy, and the Lone Ranger's need to warn him of the repercussions of that, having worn a mask for so many years himself.
BB: There is also apparently another Reid out there. Can you give us any clues at all about this family trifecta?MU:
Fearful of spoilers here, let me only say that they find themselves related to a certain Sergeant from the Yukon, a member of the Royal Canadian Mounted Police, as well as learning that they are all descendants of Revolutionary War hero "Mad" Anthony Wayne, this tying the Reid family with the Wayne family. Hmmm… I wonder where that could lead!
BB: These first three issues, including #3 now on sale, of Lone Ranger/Green Hornet have had neither the atmospheres (re: mood) of the western LR or the urban GH. Instead, there almost feels a gathering storm coming. If you will not be revealing spoilers, can you hint at what is to come in the series' second half?MU:
If our upcoming issues #4 and 5 of The Lone Ranger/ Green Hornet do not stun you into silence, then I will have failed in my efforts to make this historical story as impactful as it deserves to be. I do ask fans not to reveal the last three pages of either #4 or #5 because the spoiler effect will be too great.
For more on
Lone Ranger / Green Hornet
#3,
click here
.
MATT KINDT, TYLER JENKINS AND THE DEEP IN BOOM! STUDIOS LATEST NYCC 2016 ANNOUNCEMENTS
09/29/16 @ 9:00 pm EST
Source:
Bleeding Cool
| Categories:
MIsc
|
Comments
(0) |
E-mail Article
|
Add a Comment
BOOM! Studios
is continuing their
NYCC
announcements, this week we've gotten something new from
Matt Kindt
and Tyler Jenkins plus an Netflix animated series coming to comics.
Starting off with
The Deep
#1 fromt he family friendly
KaBOOM!
inprint and in cooperation with Australian publisher
Gestalt.
From the creative team of
Tom Taylor
(
All-New Wolverine
) and
James Brouwer
(
Justice League Beyond
) comes the all-ages, underwater adventure.
THE DEEP to a worldwide audience, beginning in January. Based of the animated series on Netflix. It was first published in Australia by Gestalt as two original graphic novels but KaBOOM! will be publishing it as a six-issue limited series and making it available in the U.S. and everywhere else. A collected edition will come out Fall 2017.THE DEEP follows the Nekton family, who have explored the depths of the oceans for generations, discovering the unknown in the Aronnax, a state-of-the-art submarine capable of diving to incredible depths. When an earthquake off the coast of Greenland leads to strange reports of monster sightings, William and Kaiko Nekton, along with their kids Fontaine and Ant (and of course, Ant's pet fish Jeffrey), dive into the mystery!
STEPHEN BYRNE DRAWS HACK BACK-UP STORY FOR SUICIDE SQUAD #5
09/29/16 @ 8:51 pm EST
Source:
Bleeding Cool
| Categories:
DC
|
Comments
(0) |
E-mail Article
|
Add a Comment
Hack is the new computer-proficient supervillain modelling herself on Harley Quinn, created by
Rob Williams
and
Jim Lee
in
Suicide Squad
#2 for the new DC Rebirth series of
Suicide Squad
.
Well, she is getting her own solo story in
Suicide Squad
#5, from Rob Williams and
Stephen Byrne.
She saved the Squad's bacon in the Black Vault, but who is Hack? Where did she come from? And why is she such a Harley Quinn fangirl? Discover the secrets of the Suicide Squad's newest recruit in this crucial tale by series writer Rob Williams and red-hot artist Stephen Byrne (GREEN ARROW).And in the lead story, written by Rob Williams with art by Jim Lee and Scott Williams, "The Black Vault" continues! In part five, Amanda Waller needs Kryptonite, and only Lex Luthor has it! But for the Metropolis mastermind, a deal like this won't be cheap-or easy. It's a war on two fronts as Waller leads a smoldering charm offensive in the Lexcorp penthouse while the Suicide Squad attacks the most heavily guarded subbasement on the entire planet.
DARTH MAUL IS BACK, AND MENACING, IN NEW STAR WARS REBELS PREVIEW
09/29/16 @ 8:44 pm EST
Source:
Comic Book Resources
| Categories:
Star Wars
|
Comments
(0) |
E-mail Article
|
Add a Comment
Although he was pretty neatly bisected at the end of "Star Wars: Episode I – The Phantom Menace," Darth Maul has had a robust career as a bad guy in the Star Wars extended universe. Discovered to be alive by his brother in "Star Wars: Clone Wars," Maul was at first a shadow of his former self, mutilated and insane. He soon got his Dark Side mojo back — to the extent that it took his former master, Emperor Palpatine, to stop him.
A new "Star Wars Rebels" preview proves that Maul is
not done with our heroes yet
. You can see him invade the Ghost itself, coercing Hera into giving him access to Ezra's room. He even pulls a Dark Side mind trick, in the style of Kylo Ren, extracting information from the Twi'lek pilot's unwilling mind.
Video:
https://youtu.be/_W5T9WFwz_E
SUPERGIRL'S LYNDA CARTER USED HILLARY CLINTON AS INSPIRATION
09/29/16 @ 8:40 pm EST
Source:
Comic Book Resources
| Categories:
DC
|
Comments
(0) |
E-mail Article
|
Add a Comment
This season on "Supergirl," '70s "Wonder Woman" star Lynda Carter trades in her Lasso of Truth for a seat in the oval office, as she's set to portray the role of the President of the United States on the DC Comics-based show. Speaking about her appearance, Carter indicated that she took inspiration from a candidate currently running for the executive role — but can you guess who?
Carter revealed that she looked to Democratic nominee for President of the United States, Hillary Clinton, in preparation for the part. "I used Hillary [Clinton] to prepare," Carter told
Variety
. "I saw the way she can be warm and funny and inviting and serious."
Carter went on to say that she was impressed with the Democratic nominee's performance during Monday's debate against Donald Trump. "I thought she was brilliant. To me, the choice is clear."
Having portrayed one of the seminal female characters in comic book lore during her run as the Amazonion warrior in the 1970s, Carter sees Clinton as having a similar impact on women. "She has flaws, but we are all flawed and we learn from our mistakes," she said. "I think she is a role model in the way she has paved the way for women."
Carter makes her debut in the third episode of "Supergirl's" sophomore season, which premieres Monday, Oct. 10 on The CW.
MOIRA QUEEN RETURNING FOR ARROW'S 100TH EPISODE
09/29/16 @ 8:37 pm EST
Source:
Comic Book Resources
| Categories:
DC
|
Comments
(0) |
E-mail Article
|
Add a Comment
The 100th episode of "Arrow" is going to be huge. Packed with guest stars, it seems like every major character will be making a return. We already know that
Katie Cassidy will be returning
as Laurel Lance. Stephen Amell recently revealed via Twitter that
his nemesis Deathstroke
will be making an appearance. We even know that Queen family patriarch
Robert will be making his return
. The guest stars don't stop there though; it seems that Moira Queen will also be making an appearance.
As reported by Entertainment Weekly
, actress Susanna Thompson will be returning to the show — her first appearance in quite a while. There seems to be a theme to most of these guest stars, however: Nearly all of them are dead! Moira was brutally murdered by Deathstroke towards the end of "Arrow"'s second season. It is unknown whether her return has any connection to Manu Bennett's Deathstroke.
This leaves fans with plenty of questions. Arrow has never shied away from flashbacks, but is there something more going on in this landmark episode?
Starring Stephen Amell, Emily Bett Rickards, Willa Holland, David Ramsey and Echo Kellum, among others,
the fifth season of "Arrow"
premiers Oct. 5 at 8 p.m. ET/PT on The CW. The 100th episode is expected to air in December as part of the crossover with "The Flash," "Supergirl" and "DC's Legends of Tomorrow."
ASA BUTTERFIELD EXCITED BY THE IDEA OF JOINING DC MOVIE UNIVERSE
09/29/16 @ 8:33 pm EST
Source:
Comicbook
| Categories:
DC
|
Comments
(0) |
E-mail Article
|
Add a Comment
Once upon a time, before Tom Holland landed the role of Spidey, Asa Butterfield was strongly considered for the role.
Since then Butterfield has moved on and is now starring in a lead role in Tim Burton's
Miss Peregrine's Home for Peculiar Children.
In a recent interview with Flickering Myth, Butterfield revealed that he'd much rather be in a DCEU film over Marvel, you know with Batman and Wonder Woman.
When asked about if he would still be interested in the possibility of portraying a superhero, Butterfield responded with:
"I always try to keep my options open – I think playing an iconic role like Peter Parker or any of the others, it's always going to be difficult because you have a lot to live up to and to really own these characters who many people love and adore. To be given an opportunity to give your take on a character like that and something that you love is great. On the other side of the coin coming up with something totally original is just as fun because you get to start from scratch and create a new character which may well become iconic itself, you never know. I think Tom Holland did an incredible job, I think he nailed it."
He went on to explain why he prefers DC, "just from the comics and the cartoon series. I like the grittiness of DC."
But what about the movies Asa?
When asked about playing a superhero in the DCEU that may fit his appearance, Butterfield exclaimed, "Don't jinx it! I'm maybe a bit too tall for Robin and about the same height as Ben Affleck but maybe someone who's taller and sleek and a little sneaky!"
His final words, "Stop! You're getting me excited!" is a clear indicator that Asa Butterfield is defintely still interested in making the jump to the comic book movie genre. Could this be another case of making the switch from Marvel to DC?
Other than that, he loved
Batman v Superman: Dawn of Justice
and is really excited for
Justice League
- just like the rest of us!
You can catch Asa Butterfield in
Miss Peregrine's Home for Peculiar Children
opening this Friday September 30.
FLASH/ARROW/SUPERGIRL/LEGENDS CROSSOVER VILLAIN REVEALED!
09/29/16 @ 8:27 pm EST
Source:
Comicbook
| Categories:
DC
|
Comments
(0) |
E-mail Article
|
Add a Comment
When Supergirl teams up with Green Arrow, The Flash, and the crew of the Waverider in December, they'll face a dangerous foe
very
familiar to fans of DC Comics.
The Dominators will be the "big bad" in the four-episode crossover event, The CW announced today.
Fans familiar with the aliens -- towering, with bright yellow skin and giant teeth -- may wonder just how many compromises producers will have to make to bring them to the screen in a way that looks good -- but according to producers, the answer is none at all.
"This year, for our mega '
Arrow
verse' crossover, we're taking inspiration from a DC crossover from the late 1980s known as
Invasion!
, which featured an alien race called the Dominators, who'd previously vexed the Legion of Superheroes," said
Arrow
and
DC's Legends of Tomorrow
executive producer Marc Guggenheim. "We're using cutting edge prosthetics and computer effects to achieve a feature film-quality look which is faithful to
Invasion!
artist Todd McFarlane's interpretation of the characters."
THE NEXT 'WESTWORLD'? FOX READYING AI THRILLER FROM JESSICA ALBA
09/29/16 @ 8:16 pm EST
Source:
The Hollywood Reporter
| Categories:
MIsc
|
Comments
(0) |
E-mail Article
|
Add a Comment
Days before HBO rolls out its anticipated humanistic android drama
Westworld
, Fox is looking to board the AI train as well.
The network has handed out a script commitment with penalty attached for Jessica Alba-produced drama
Girl 10
,
The Hollywood Reporter
has learned.
Girl 10
is set in the very near future and revolves around Elle, one of only 10 synthetic humans in existence who is being investigated for murder while trying to stop an evil cabal from weaponizing the technology behind artificial intelligence.
Ken Woodruff (
Gotham, The Mentalist
) will pen the script and exec produce the 20th Century Fox Television drama alongside Alba.
Girl 10
comes as AI fare continues to be popular on the small screen. Earlier this month, Syfy ordered a pilot for
The Machine,
based on the movie of the same name, that is set in a world that is being transformed by the emergence of artificial intelligence. AMC, for its part, renewed
Humans,
a drama about human-like AI robots.
HBO, meanwhile, will debut big-budget drama
Westworld
— about a futuristic amusement park in which humans pay to live out their wildest fantasies in a world populated by humanistic robots.
For Fox,
Girl 10
marks a re-entry into the AI world after drama
Almost Human
was canceled in 2014 after one season.