DISNEY XD'S #1 ANIMATED SERIES
06/11/12 @ 11:57 am EST
Source:
Marvel
|
Comments
(0) |
E-mail Article
|
Add a Comment
A second season of Marvel's #1 animated series "Ultimate Spider-Man," the launch series of the Marvel Universe programming block, has been ordered by Disney XD, it was announced today by David Levine, Vice President and General Manager, Disney XD Worldwide. The debut series from Marvel Television premiered in April 2012 and to date, has more than doubled its delivery in Total Viewers, Boys 6-14, Boys 6-11 and Boys 2-11. Marvel's "Ultimate Spider-Man" follows the action packed adventures of New York's friendly neighborhood Spider-Man who joins S.H.I.E.L.D.'s exclusive training program alongside four other teens to learn what it takes to become the ultimate Super Heroes.
The TV series' success extends to online as well where "Ultimate Spider-Man" games have held the #1 spot since their launch on DisneyXD.com. The "Iron Spider" game reached #1 in its first week (March 18) and stayed there for five straight weeks until "Cyber-Sabotage" launched on April 19, taking over the #1 spot for the next four weeks.
In making the announcement, Levine said, "The Disney XD audience has connected with Spider-Man and his super-powered friends as they face challenges in school and with their S.H.I.E.L.D. training. As the anchor of our Marvel Universe block, 'Ultimate Spider-Man' season two will be back with more humor, villains and adventurous storylines that boys (and girls) will love."
"We are very excited about the return of 'Ultimate Spider-Man' inside the Marvel Universe on Disney XD," said Jeph Loeb, Head of Marvel Television. "With season two, the series introduces popular Marvel heroes and villains you've never seen before on the small screen. With more action, more excitement, more humor, this is the ultimate Spider-Man for fans of all ages."
The acclaimed creative forces behind "Ultimate Spider-Man" come back for a second season. Man of Action return to the series as Co-Executive Producers alongside Creative Consultant Paul Dini. Fans can expect even more scripts from fan favorite Consulting Producer Brian Michael Bendis, who has written every issue of the Ultimate Comics Spider-Man since its best selling launch in 1999.
The second season of "Ultimate Spider-Man" has Spidey teaming up with some of the biggest heroes in the Marvel Universe, the Avengers – Iron Man, Thor, Captain America and the Hulk. While the stakes get higher, the their favorite S.H.I.E.L.D. trainees, with more revealed about Nova, Iron Fist, Power Man and White Tiger.
The award-winning creative team consists of executive producers: Alan Fine ("The Avengers," "Iron Man," "Thor"), Dan Buckley ("The Avengers," "Iron Man"), Joe Quesada (Marvel's Chief Creative Officer) and Jeph Loeb (Marvel's Head of Television) ("Lost," "Heroes"); co-executive producers: Stan Lee ("Spider-Man"), Eric Radomski ("Batman Animated," "Spawn"), Man of Action (creators of "Ben 10" and "Generator Rex") Joe Casey, Joe Kelly, Duncan Rouleau and Steven T. Seagle, Dana Booton ("The Avengers: Earth's Mightiest Heroes") and Cort Lane ("The Super Hero Squad Show"); creative consultant: Paul Dini ("Batman: The Animated Series," "Lost"); and consulting producer: Brian Michael Bendis (visionary behind Marvel's Ultimate Comics Spider-Man series).
Versus year-ago time period averages, "Ultimate Spider-Man" has more than doubled delivery in Total Viewers (+138% - 827,000 vs. 347,000), Boys 6-14 (+135% - 249,000 vs. 106,000), Boys 6-11 (131% - 187,000 vs. 81,000) and Boys 2-11 (+151% - 248,000 vs. 99,000), with solid double-digit percent gains in all other kid demos (+87% to +93%).*
"Ultimate Spider-Man" stars Drake Bell ("Drake & Josh") as Peter Parker/Spider-Man, Chi McBride ("Boston Public") as Nick Fury, Clark Gregg ("Iron Man," "Thor," "The Avengers") as Agent Coulson, JK Simmons ("Spider-Man") as J. Jonah Jameson, Steven Weber ("Wings") as Norman Osborn, Greg Cipes ("Teen Titans," "Ben 10") as Danny Rand/Iron Fist, Ogie Banks ("Fatherhood") as Luke Cage/Power Man, Caitlyn Taylor Love ("I'm In The Band") as Ava Ayala/White Tiger, Logan Miller ("I'm In The Band") as Sam Alexander/Nova, Tom Kenny ("SpongeBob SquarePants") as Doctor Octopus, Matt Lanter ("Star Wars: The Clone Wars") as Harry Osborn/Flash Thompson, Tara Strong ("The Fairly OddParents") as Mary-Jane Watson, Misty Lee ("Batman: Arkham City") as Aunt May, and recurring guest star Stan Lee ("Spider-Man") as Stan the Janitor.
New episodes of "Ultimate Spider-Man" air Sundays at 11:00 a.m., ET/PT on Marvel Universe on Disney XD. The series is produced by Marvel Animation and carries a TV-Y7-FV parental guideline.
*Source: NTI, 12/26/11-5/20/12, U.S. ratings, most current ratings for YTD; Live + Same Day for 5/13 series high.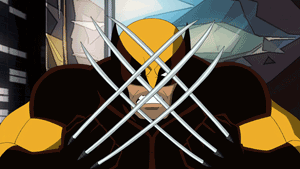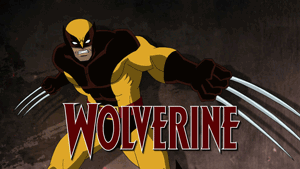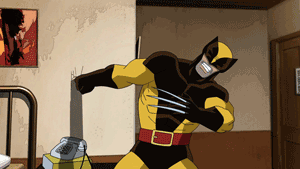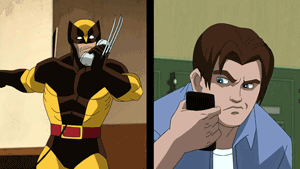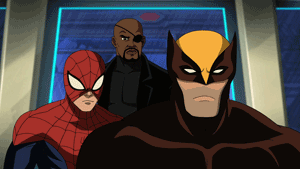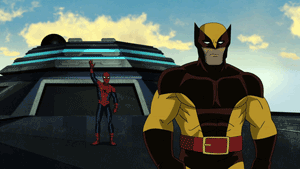 COMIC VINE LOVES GAIL SIMONE'S RED SONJA!
05/20/13 @ 4:24 pm EST
Source:
Comic Vine
|
Comments
(0) |
E-mail Article
|
Add a Comment
ROB THOMAS COMMENTARY OF MISS FURY #1!
05/20/13 @ 1:22 pm EST
Source:
Dynamite Entertainment
|
Comments
(0) |
E-mail Article
|
Add a Comment
Here's a look at commentary of Miss Fury #1 from Rob Thomas!

Enjoy!

PG 1

"Everyone is doing themselves a weak and cowardly disservice if they don't ask themselves this question… What are YOU angry about?" Start a storyline with the controlling idea front and centre. It's on the nose, yes, but it's effective. And this was the key question for Miss Fury when I approached the book. She's called 'fury' yet she's a super rich Manhattan socialite who's incredibly good looking. What's she got to be angry about? Over the course of the first arc – that's the core question. And we open in 1943. The world's at war. America's at war. Millions dying and suffering. Yet Marla Drake's life is all roses. She hasn't found herself yet.

"Anger is an energy," was something I wrote in the pitch, stealing from John Lydon.

And that telegram in panel 3 is a flashback, by the way. To a key moment in her journey towards her own anger. We'll find out more as we go.

PG 2

My first draft of the script I started things further on with some character-setting dialogue, but then I decided this was an issue one, we probably needed some action straight out of the blocks.

More punching. And kicking. This is a superhero book.

We're establishing here that a) Miss Fury is a fearsome, superhumanly quick fighter (she twists an assailant around in time to get his body to take the bullets meant for her – that's quick). And b) she's not a squeaky clean, morally black and white figure. She's slashing and drawing blood here.

Also: Jack Herbert, our seriously impressive artist, is establishing that he can draw an action sequence really, REALLY well.

PG 3

She catches a knife in mid-air and returns it at the thrower, getting him right between the eyes!

You know, for kids!

When I saw these pages in B&W I was delighted. I hadn't worked with Jack before but there's a real fluidity to the action here, and Miss Fury looks terrific in panel 4. Lots of swagger there. The colours are wonderful too. Ivan Nunes did a killer job on the book. Really talented colourist.

Love the 'Thunk!' sound effect there too. Nice job by Simon Bowland, our letterer, throughout.

PG 6

The idea here was, on a kind of suggestive level, that Miss Fury doesn't just fall through the skylight into the Nazi's time machine, but the time machine rather pulls her through. It wants her. None of this is established in text, and to have her saying "It almost feels like it… wants me," would've been plain bad writing. A bit of ambiguity here and there isn't necessarily a bad thing, I think. Let readers fill in the blanks as long as the narrative us clear. Even if no one gets what the intention was, she still falls into the time machine so the plot is serviced.

The whole idea of Miss Fury's time travel in the arc is so personal to her. It's meant to be ambiguous to an extent. Is she really travelling through time or is she still in 1943 and insane?

PG 9

Jack drew this to be a real highlight of the issue. And it's completely different from the script and what I imagined. But who cares when it looks this amazing.

The script called for a side-on shot of an art deco bath, which sits in the middle of a huge room in Miss Fury's Manhattan apartment. The idea being that this room is enormous but she's kind of so emotionally empty that there's nothing in it, just a luxury bath. Jack changed the angle, the sense of this huge room with just a small bath in it. But she's still wearing the gloves in the bath (that's not for 'cool and sexy' aesthetic reasons, we'll reveal why later). She's reading the '43 newspaper, and the contradiction of the salubrious image and the dialogue "there's a war on, you know. It's a terrible business" is still there. I don't mind an artist changing what I've asked for as long as the narrative point is served. It is here.

And it looks fantastic. So shut up Mr. Writer.

PG 13

Miss Fury's new origin. Her voice is more than a little tongue-in-cheek here. "The implicit local hallucinogenic…" "he may have just been trying it on." The humour hopefully lifts this scene beyond being the typical superhero origin. And I liked the fact that she isn't 100% sure if she has superpowers. It's, again, a little ambiguous.

PG 14

Sex Panther! It stings the nostrils.

Is the panther real? She doesn't know.

Although, she is covered in blood during sex in the final panel, so there's a hint. She's a dark one, eh? I wanted to show her as being in control here. She drives the action. Titillating? Yes. But true to her character. These are all little snapshots of Marla Drake. The entire initial arc is something of a jigsaw puzzle for her and, hopefully, by the end of the first storyline, you have something of a three-dimensional woman. And who among us can say that we haven't had sex with a Masai tribesman while under the influence of a powerful hallucinogen and covered in the blood of a MASSIVE jungle cat that we've just killed in hand-to-paw combat? I know I have.

PG 18

Who's this bloke then? Badly burnt face? He's a super-villain, surely.

This is Captain Chandler. Who'll make a big difference in Marla Drake's life. A key figure in her journey.

Great faces in the crowd scene behind Captain Chandler. Jack does great faces.

And there's that telegram again in panel three. If it repeats like this, it's a key moment.

PG 21

And suddenly we're in a scene from Modern Warfare. Tanks, guns, jet fighters, a street scene where Manhattan's been turned into Chechnya. Romance is very much over and Miss Fury's suddenly thrust into war. Her war.

And something big overhead is blocking out the sun. That can't be good.

The script, by the way, asked for her to be carrying a 'Sienkiewicz rifle', as in Bill. I used the same phrase in an issue of Daken: Dark Wolverine and it's become shorthand for an impossibly large and deadly weapon. The language of comics… I'm going to keep using it.
CONTEST FOR A VAMPIRELLA "TOONED UP" STATUE FROM SIDESHOW COLLECTABLES!
05/20/13 @ 10:46 am EST
Source:
Sideshow Collectables
|
Comments
(0) |
E-mail Article
|
Add a Comment
Contest for Vampirella "Tooned Up" Statue from Sideshow Collectables!

Go to the link below for a chance to win a free Brand-New Vampirella "Tooned Up" Statue from Sideshow Collectables! Enter for a chance to WIN!

http://tinyurl.com/l7pr6qg
TWO DYNAMITE COVERS MADE THE COMIC VINE "BEST COVERS OF THE WEEK"!
05/20/13 @ 10:39 am EST
Source:
Comic Vine
|
Comments
(0) |
E-mail Article
|
Add a Comment
Both the Chris Eliopoulos "Cute" cover for Battlestar Galactica #1 and Jonathan Lau's cover to Mark Waid's Green Hornet #2 made the best Covers of the Week from Comic Vine! Congrats to both Chris and Jonathan!!!

http://www.comicvine.com/articles/best-comic-covers-of-the-week-5-17-13/1100-146583/
ALEX ROSS SHADOW #13 IN TOP COVERS ON BLEEDING COOL!
05/20/13 @ 10:34 am EST
Source:
Bleeding Cool
|
Comments
(0) |
E-mail Article
|
Add a Comment
Alex Ross The Shadow #13 cover made in Top Covers with Cammy's cover of the week on Bleeding Cool!
Cammy had this to say about Alex' cover.
"Speaking of contrasts, major props to Ross for this bloody masterpiece. It brings chills seeing the Shadow in the reflection, for it looks as if he's trapped in a doomed city of some kind. The lady in white doesn't look all that innocent for no matter who you are, everyone has someone's blood on their hands (including her). Ross always succeeds with the angelic glow technique, for just from looking at this cover you're lead to believe that she must be innocent in all."
http://www.bleedingcool.com/2013/05/18/cammys-covers-fatale-to-wonder-woman/
CRAIG CERMAK NOMINATED FOR 2013 RUSS MANNING AWARD!
05/20/13 @ 10:25 am EST
Source:
Comic Book Resources
|
Comments
(0) |
E-mail Article
|
Add a Comment
Craig Cermak has been nominated for a 2013 Russ Manning award for his amazing art work on Dynamite's Voltron: Year One, to be given out at this year's San Diego Comic-Con. Read more about this on the press release below and congrats to Craig!
http://www.comicbookresources.com/?page=article&id=45438
DAMSELS: MERMAIDS FREE COMIC BOOK DAY
05/06/13 @ 12:26 pm EST
Source:
Dynamite
|
Comments
(0) |
E-mail Article
|
Add a Comment
GRIMM FREE COMIC BOOK DAY
05/06/13 @ 12:25 pm EST
Source:
Dynamite
|
Comments
(0) |
E-mail Article
|
Add a Comment
CBR EXCLUSIVE: DYNAMITE JOINS DARK HORSE DIGITAL
04/24/13 @ 9:29 am EST
Source:
Comic Book Resources
|
Comments
(0) |
E-mail Article
|
Add a Comment
DARK SHADOWS/IVERSE SALE!!!
04/17/13 @ 5:42 pm EST
Source:
iVerse
|
Comments
(0) |
E-mail Article
|
Add a Comment