DYNAMITE'S THE SPIDER MAKES NEWSARAMA'S MUST-READ LIST!
05/01/12 @ 10:43 am EST
Source:
Newsarama
| Categories:
The Spider
|
Comments
(0) |
E-mail Article
|
Add a Comment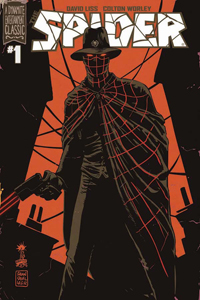 Following the incredible success of Dynamite's
The Shadow
by Garth Ennis, another pulse-pounding pulp hero returns to comics as Dynamite unleashes
The Spider
by writer David Liss with art by Colton Worley! The Spider's Dynamite debut comes complete with covers by Alex Ross, John Cassaday, Francesco Francavilla and Ron Lesser. The book also made Newsarama's Wednesday Watch: MUST-READ New Releases For 5/2/12; here's what they had to say:
Historical fiction novelist David Liss made an impact in the comic book world in recent years with Mystery Men and Black Panther at Marvel.
His latest project is The Spider at Dynamite, reviving a long-running pulp fiction hero.
"I think The Spider is hugely influential and has shaped a lot of what we consider standard elements of comic book heroes and villains, but the character's influence has held up better than the character itself," Liss told Newsarama. "I'm very excited to have the chance to reintroduce readers to a very cool hero who they ought to know if they don't already."
'SINBAD' MOVIE SETTING SAIL WITH 'GAME OF THRONES' DIRECTOR, 'LONE STAR' WRITER
10/19/16 @ 7:05 pm EST
Source:
The Hollywood Reporter
| Categories:
MIsc
|
Comments
(0) |
E-mail Article
|
Add a Comment
Studio 8 has won a bidding war for
Sinbad
, a new take on the tales of one of literature's most enduring fantasy heroes.
Kyle Killen, the creator of brainy television shows such as
Lone Star
and
Mind Games
, is set to write the script while Miguel Sapochnik, maybe best known for his work on
Game of Thrones
, is attached to direct.
David Hoberman and Todd Lieberman of Mandeville Films/TV, who count
The Fighter
and
The Divergent
movie series among their extensive credits, will produce.
First arising in stories from the Middle East that were introduced to Western readers in Arabian Nights, the Sinbad tales followed the rising and falling fortunes of a wily sailor who finds himself stranded on various islands or lands. After each adventure, he returns to his native Baghdad a wealthy man.
The voyages of Sinbad have made fodder for many adaptations, although perhaps the most iconic being the 1958 film,
The 7thVoyage of Sinbad
, which was known for its stop-motion monsterworks by visual effects pioneer Ray Harryhausen.
"
Sinbad
was a rare comprehensive and engaging pitch which lends itself to an international audience and big visual set pieces but also distinct and unique actor roles for a diverse cast of characters," Studio 8 said in a statement. "This project is part of Studio 8's ongoing commitment to working closely with filmmakers on the re-imagination of genres."
WME packaged the project.
WILLY WONKA MOVIE IN THE WORKS AT WARNER BROS.
10/19/16 @ 7:01 pm EST
Source:
The Hollywood Reporter
| Categories:
MIsc
|
Comments
(0) |
E-mail Article
|
Add a Comment
Looks like Warner Bros. has found a golden ticket.
The studio has acquired the rights to the Willy Wonka IP from the Roald Dahl estate and is planning on a new film about the eccentric chocolatier.
Producer David Heyman, who recently worked with the studio on the
Harry Potter
spinoff
Fantastic Beasts and Where to Find Them
, will be the driving force behind the project. Michael Siegel — the manager of the Dahl estate — also will produce, with Kevin McCormick executive producing.
Man Seeking Woman
creator Simon Rich, who also is a
Saturday Night Live
alum, will pen the project, which will be a stand-alone movie focusing on Wonka and his earlier, pre-Charlie adventures.
The late Gene Wilder famously portrayed Wonka in 1971's
Willy Wonka and the Chocolate Factory,
while Johnny Depp donned the top hat for Tim Burton's 2005
Charlie and the Chocolate Factory
.
CIVIL WAR II #7 ARRIVES ONE WEEK EARLY
10/19/16 @ 6:04 pm EST
Source:
Marvel
| Categories:
Marvel
|
Comments
(0) |
E-mail Article
|
Add a Comment
Even Ulysses couldn't have predicted this! The penultimate issue of Civil War II will now reach comic shops and digital devices on
November 23rd
! Retailers, please take note of the new FOC. Brian Michael Bendis & David Marquez's epic story is rocketing toward conclusion, and now you can get your hands on it even earlier than expected! Don't miss
CIVIL WAR II #7
– on sale 11/23! Plus, don't miss
CIVIL WAR II #6
, on-sale next week!
CIVIL WAR II #7 (AUG160866)Written by BRIAN MICHAEL BENDIS
Art by DAVID MARQUEZ
Cover by MARKO DJURDJEVICVariant Covers by MICHAEL CHO (AUG160867), PHIL NOTO (AUG160870),And CHRIS SPROUSE (AUG160871)Captain America Variant by JIM STERANKO (AUG160869)
Connecting Variant H by KIM JUNG GI (AUG160868)NEW FOC – 10/31/16, NEW On-Sale – 11/23/16
COLIN FIRTH JOINS EMILY BLUNT IN 'MARY POPPINS' SEQUEL
10/19/16 @ 6:00 pm EST
Source:
Variety
| Categories:
Disney
|
Comments
(0) |
E-mail Article
|
Add a Comment
Colin Firth is in negotiations to join Emily Blunt and Lin-Manuel Miranda in Disney's "Mary Poppins Returns."
Firth will play William Weatherall Wilkins, president of Fidelity Fiduciary Bank.
The movie is set 25 years after the original. Michael and Jane Banks (Ben Whishaw and Emily Mortimer) are all grown up and suddenly get a visit from the magical nanny.
The movie also stars Meryl Streep as Poppins' cousin. Blunt will be playing the title character, with "Hamilton" star Miranda portraying a street lamplighter named Jack.
The film will be directed by Rob Marshall and produced by Marshall, John DeLuca, and Marc Platt.
The screenplay will be written by Oscar nominee David Magee based on "The Mary Poppins Stories" by P.L. Travers. Marc Shaiman composing an all-new score and Shaiman and Scott Wittman writing original songs.
"Mary Poppins Returns" will hit theaters on Dec. 25, 2018.
WILD DOG SHOWS UP IN YOUNG ANIMAL'S CAVE CARSON HAS A CYBERNETIC EYE #1
10/19/16 @ 1:48 pm EST
Source:
Comicbook
| Categories:
DC
|
Comments
(0) |
E-mail Article
|
Add a Comment
It's been years since Wild Dog -- the gun-toting, hockey mask-wearing vigilante created by Max Allan Collins and Terry Beatty -- has appeared regularly in the pages of DC Comics.
Today, though, he got a big, splashy reveal in one of the most surprising places imaginable -- Young Animal's
Cave Carson Has a Cybernetic Eye
-- all while appearing on
Arrow
and having some variation on his look teased for the
Green Arrow
comic book.
The character first appeared in
Wild Dog
#1 in 1987, making him one of the first new superheroes created following
Crisis on Infinite Earths
. As the original promotional material for his series used to say, "his super power is guns."
GUARDIANS OF THE GALAXY VOL. 2 INTERNATIONAL TRAILER RELEASED
10/19/16 @ 1:45 pm EST
Source:
Comicbook
| Categories:
Marvel
|
Comments
(0) |
E-mail Article
|
Add a Comment
Guardians of the Galaxy Vol. 2
is easily one of THE most anticipated movies of the Marvel Cinematic Universe Phase Three - and now we have the first international trailer for the film in front of our eyes!
Video:
https://youtu.be/LFLY3-2QlBQ
WOLVERINE 3 IMAGE REVEALS OLD MAN LOGAN
10/19/16 @ 1:33 pm EST
Source:
Comicbook
| Categories:
Marvel
|
Comments
(0) |
E-mail Article
|
Add a Comment
Director James Mangold has revealed the first look at Hugh Jackman as Wolverine in
Logan
.
The bearded, grizzled Wolverine bears a striking resemblance to the character in the "Old Man Logan" storyline.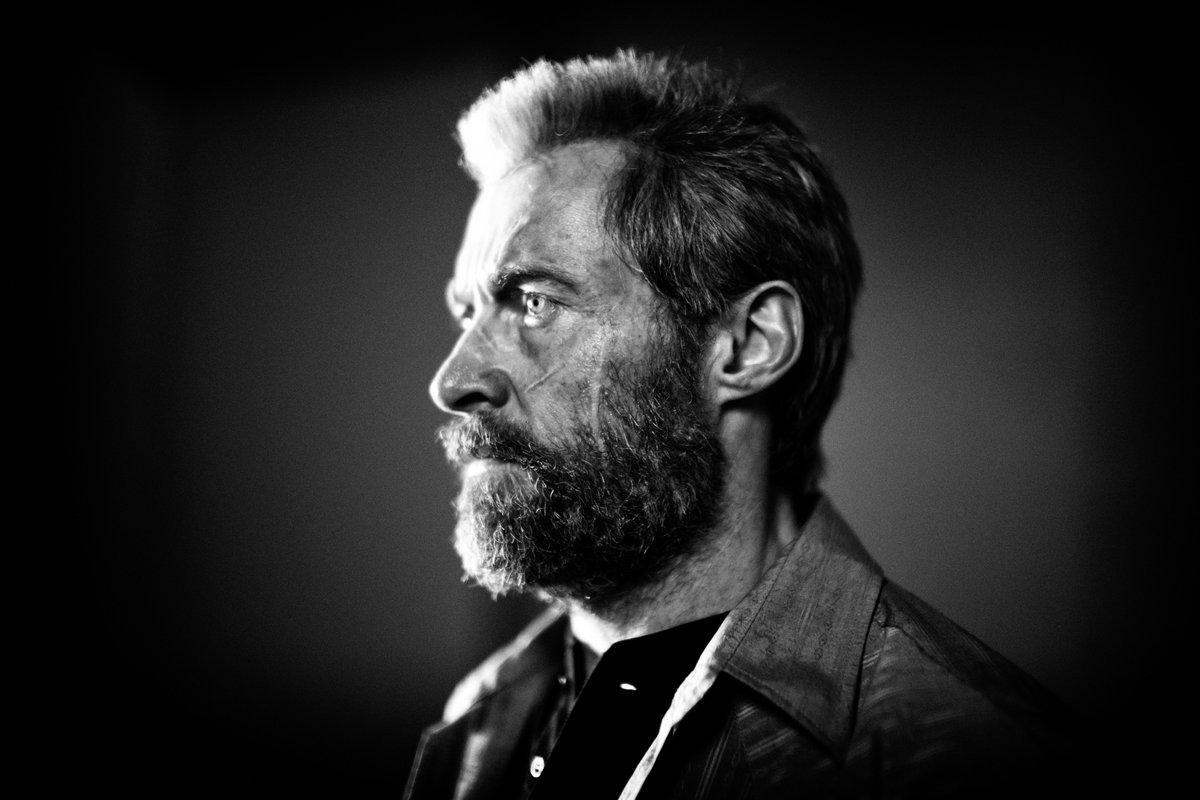 FIRST 'GUARDIANS OF THE GALAXY VOL. 2' TRAILER DEBUTS
10/19/16 @ 1:28 pm EST
Source:
The Hollywood Reporter
| Categories:
Marvel
|
Comments
(0) |
E-mail Article
|
Add a Comment
The Guardians of the Galaxy are back.
Marvel Studios has unveiled a nearly 90-second sneak peek at
Guardians of the Galaxy Vol. 2
, which shows Star-Lord (Chris Pratt), Gamora (Zoe Saldana), Drax (Dave Bautista), Rocket (Bradley Cooper) and Baby Groot (Vin Diesel) back in action.
There's plenty to unpack — like Star-Lord being a little love sick over Gamora and Drax comforting him with a hug he didn't want, or how awesome it is that Rocket and Yondu (Michael Rooker) are teaming up.
Video:
https://youtu.be/2WhQcK-Zaok
SLAPSTICK #1 – THE NEWEST MARVEL INFINITE COMIC AVAILABLE NOW
10/19/16 @ 1:24 pm EST
Source:
Marvel
| Categories:
Marvel
|
Comments
(0) |
E-mail Article
|
Add a Comment
The living cartoon comes to Marvel NOW! Just don't try this at home, kids!
SLAPSTICK #1
– the newest Marvel Infinite Comic series is taking digital devices everywhere by storm, and you can get your hands on the first issue available today! Creators Fred Van Lente, Reilly Brown and Diego Olortegui bring you a zany, over-the-top debut that should not be missed!
If you think Deadpool is too high brow, boy are you in for a treat! When Steve Harmon, average New Jersey teenager was zapped by mysterious extradimensional energy, he was turned in to Slapstick – the living cartoon! Still with us? Now, after quitting the Mercs for Money, Slapstick is striking out on his own, taking freelance mercenary jobs and moving back in with is parents. Take that Deadpool! But when an army of hostile cartoon characters invades the Marvel Universe, who will save us? Probably Slapstick – it's his book after all.
Specially designed and optimized for digital devices, Marvel Infinite Comics push the boundaries of what's possible with digital comics. Taking full advantage of the latest technology, Marvel Inifinite Comics showcase the new storytelling possibilities of a digital canvas while still staying true to the medium's greatest strengths!
Available right at your fingertips,
SLAPSTICK #1
is available now on the Marvel Comics app (for iPhone®, iPad®, iPod Touch® & AndroidTM devices) and online in the [comicstore.marvel.com]Marvel Digital Comics Shop!
SLAPSTICK #1Written by FRED VAN LENTE & REILLY BROWN Art by DIEGO OLORTEGUI & REILLY BROWN Cover by DAVID NAKAYAMA
On-Sale Now!
DYNAMITE BRINGS RED SONJA, JOHN CARTER, AND TARZAN TO PATHFINDER IN WORLDSCAPE #1
10/19/16 @ 11:18 am EST
Source:
Comicbook
| Categories:
Dynamite
|
Comments
(0) |
E-mail Article
|
Add a Comment
The Pathfinder universe is about to get a visit from some notable names of fantasy storytelling.
Paizo and Dynamite have teamed up for
Pathfinder: Worldscape
, a series that pairs the heroes of Pathfinder with icons like Red Sonja, John Carter of Mars, and Tarzan. The book will be helmed by writer Erik Mona (
Pathfinder: Hollow Mountain
) and artist Jonathan Lau (Red Sonja and Cub).
"I've put an enormous amount of time, creative attention, and energy into creating a storyline and game rules worthy of these great characters," says author Erik Mona. "I'm ecstatic to see Pathfinder Worldscape come to life and I hope Pathfinder and comic fans everywhere love it as much as I do."
The book begins when the heroes of Pathfinder are transported to the Worldscape, a mysterious place that holds warriors from Hyboria, Barsoon, Golarion, and Earth. It is on this battlefield that Pathfinder's champions will encounter Red Sonja, Tarzan, and John Carter of Mars.
In addition to the storyline, each issue will include official game statistics for each character, and #1 will include Red Sonja's along with a new archetype called the Sword-Devil modeled after her. The books will also include new rules and races for use in Pathfinder roleplaying games, and a miniatures-scale poster map based on the storyline.
Pathfinder Worldscape #1
is in comic shops today.