STASH MY COMICS REVIEWS THE SHADOW!
05/01/12 @ 11:08 am EST
Source:
Stash My Comics
| Categories:
The Shadow
|
Comments
(0) |
E-mail Article
|
Add a Comment
Stash
My Comics has some good things to say about the debut of The Shadow:
"When you hear the word "pulp" what is the first thing that comes to mind? Maybe it's the movie that made the word famous again, "Pulp Fiction". You might think of something to do with trees or even orange juice. Well, you should be thinking about
Dynamite Entertainment's The Shadow
.
"This character debuted around 1930 first in serialized pulp magazines and then in radio programs. A lot of people don't realize that this is one of the most famous pulp characters of the 20th century. Besides print and radio, The Shadow has spawned 5 movies in total with the most recent being released in 1994 starring
Alec Baldwin
. The comic property has been passed down over the years with
DC
Comics
doing a couple of runs in the late 70′s to 80′s and then
Dark Horse
buying out the rights to do their own series in the mid 90′s. Fast forward to 2011 and Dynamite Entertainment announced that they had in fact licensed The Shadow from Conde Nast. As most of you know Dynamite has done a superb job bringing a lot of these pulp properties back to life in new and interesting ways. The Shadow #1 written by
Garth Ennis
and drawn by
Aaron Campbell
is a fine example of an older property made new again.
"The story takes place in New York City sometime in the 1940′s. Our hero, clad in a black trench coat, red scarf, and fedora is going to make a stand against evil. In this case the evil is Nazi sympathizing Japanese Soldiers who are looking to board a ship against the will of the people who are on it. We don't know exactly what is on it, but we know that The Shadow makes quick work of a number of Japanese soldiers very quickly with his dueling pistols. The action is fast paced and the Shadow is quick to let his guns do the talking. Garth Ennis does a great job sticking with the times in terms of dialogue. The heroic phrases used by the Shadow, brings us back to a more simple time in comics when the division between good guys and bad guys was more black and white than today's shades of gray.
"What would come off as a bit campy in a modern day setting works very well in this particular setting of the 1940′s where…"
For the full review, visit
Stash my Comics
!
CW'S RIVERDALE RECASTING REGGIE MANTLE
04/26/17 @ 8:30 pm EST
Source:
Newsarama
| Categories:
Archie
|
Comments
(0) |
E-mail Article
|
Add a Comment
Riverdale
actor Ross Butler, who plays Reggie Mantle, is being replaced due to outside commitments making him unable to film the second season, according to showrunner Roberto Aguirre-Sacasa.
"We love what Ross did with the role of Reggie [this season], but because of his commitments to other projects, we couldn't use him nearly as much as we would have liked," Aguirre-Sacasa told
TVLine
. "[Next season], we want more Reggie on our show - he's Archie's rival! - and because Ross is unavailable to come back to
Riverdale
, we're looking for a new Reggie. Those are big shoes to fill, but we're confident we can find an actor who is as funny and sexy as Ross. And of course we all wish Ross the best."
Although the "other projects" are unspecified, the only other project Butler is publicly working on is the Netflix show
13 Reasons Why
. The first season debuted in late March, but unlike
Riverdale
has yet to be renewed for a second season.
TVLine
, however, said the streaming show "is a lock" for renewal.
Riverdale
's first season is scheduled to conclude May 11, with a second season expected in early 2018.
SUPERMAN'S NEW BACKSTORY GIVES LOIS LANE THE CREDIT SHE DESERVES
04/26/17 @ 8:25 pm EST
Source:
Comicbook
| Categories:
DC
|
Comments
(0) |
E-mail Article
|
Add a Comment
Spoilers ahead for Action Comics #978, on sale today.
In a minor retcon that will please a lot of Lois Lane fans, Superman revealed in today's
Action Comics
#978 that Lois Lane was "too smart" not to have figured out his identity before he revealed it to her in 1991's
Action Comics
#662.
The comment comes in the context of a Superman who knows that something isn't quite the same as it was before Mr. Mxyzptlk arrived and two versions of himself were "merged" to form a new reality in "Superman Reborn."
The specifics of that encounter with Mxy have already started to fade, though, and Superman only remembers that merged reality and his new history. It's an opportunity for the Man of Steel to examine his personal history, to make sure that time isn't broken as a result of his showdown with a Fifth Dimensional imp, and ultimately for the readers to get a sense of what does and doesn't "count" in the newly-merged reality.
Shortly after Superman proposed to Lois in the '90s, he confessed his secret to her, telling her that she deserved honesty from him. After a brief period of shock, Lois acclimated and agreed to marry him.
When that moment comes back around in the Fortress robots' history of the era, though, Superman stops the recording to say that while his wife would never admit it, she was too smart not to have known. The playback computer agrees with him, and the pair move on.
It may seem to non-fans like a very minor change -- the idea that Lois knew before Superman told her doesn't change the fact that she did not confront him about it, and he was allowed to tell her on his terms. Still, what it will do for Lois Lane fans is to reinforce that she isn't a world-class, Pulitzer-winning journalist who somehow managed not to notice that her boyfriend and a personal friend she used to see on a weekly basis were the same person.
M. NIGHT SHYAMALAN'S SPLIT AND UNBREAKABLE SEQUEL GLASS GETS RELEASE DATE
04/26/17 @ 8:18 pm EST
Source:
Comicbook
| Categories:
MIsc
|
Comments
(0) |
E-mail Article
|
Add a Comment
M. Night Shyamalan scored another box office hit in January when he released
Split
, a psychological thriller with
X-Men
's James McAvoy playing a serial killer with split personality disorder.
In classic Shyamalan fashion, the movie ended with an epic twist:
Split
was actually a superhero movie - a supervillain origin story to be accurate. And that supervillain existed in the same world as Bruce Willis' superman character David Dunn, from
Unbreakable.
Since
Split
's big twist ending has been revealed, fans have been waiting for official confirmation on a threequel that will pit McAvoy's character, Horde, against Willis' David Dunn - and now we have it. As Shyamalan himself announced today, the Threequel will be titled
Glass
, and it will hit theaters on January 18, 2019.
CARS 3 - OFFICIAL TRAILER #5 [HD]
04/26/17 @ 8:14 pm EST
Source:
Comicbook
| Categories:
Disney
|
Comments
(0) |
E-mail Article
|
Add a Comment
A new trailer for
Cars 3
has been released.
Trailer:
https://youtu.be/ZTULuPLT6o4
DYNAMITE ANNOUNCES UNDISPUTED STREET FIGHTER (TM): THE ART AND INNOVATION BEHIND THE GAME-CHANGING SERIES
04/26/17 @ 8:10 pm EST
Source:
Dynamite
| Categories:
Dynamite
|
Comments
(0) |
E-mail Article
|
Add a Comment
Hot on the heels of its bestselling video game retrospective
Art of Atari
, Dynamite Entertainment announces the next volume in its
Video Game Icons
series,
Undisputed Street Fighter™: The Art and Innovation Behind the Game-Changing Series
, written by Steve Hendershot and edited by Tim Lapetino.
Since its inception 30 years ago, the
Street Fighter™
video game series from Capcom has thrived based on a lethal combination of innovation, style and technique. From first-of-their-kind advances such as selectable characters and secret combo moves, to imagination-capturing characters such as Ryu, Chun-Li, and Akuma,
Street Fighter
has stayed a step ahead of the competition en route to becoming one of the most enduring and influential franchises in video game history.
Now
Street Fighter
will get the
Video Game Icons
treatment. After the popular release of
Art of Atari
and
Art of Atari Poster Collection
, Dynamite looks to do it again this October, as Dynamite's
Undisputed Street Fighter
retrospective will delve into the art, design, gameplay, and storytelling behind
Street Fighter
, as well as the series' impact on popular culture and game design.
Undisputed Street Fighter
will feature over 300 pages of in-depth interviews and exclusive, behind-the-scenes looks into the making of the
Street Fighter
games, while featuring some of the iconic art, design, and imagery from across the
Street Fighter
universe.
Writer Steve Hendershot says, "The Street Fighter universe is both iconic and vibrant, and I'm thrilled to be telling the story of how its games, characters, and community came to life, rewriting the rules of gaming in the process."
Editor Tim Lapetino says, "Creating
Art of Atari
was a great experience in connecting with video game fans across the world. The book's popularity showed us the hunger fans have for deep dives into their favorite classic games beyond just nostalgia. We want to tell the stories behind the games.
Art of Atari
was the launchpad for this series, and we're excited to dig deeper into the creativity, design, and stories that power the beloved
Street Fighter
franchise this time."
Rich Young, Director of Business Development at Dynamite, says, "I still remember watching battle after battle at the local arcade on the
Street Fighter II
machine, amazed not only by how awesome these characters were, and how great the game looked and played, but also how good the players were, and how much effort they put into winning each match.
Street Fighter
helped pave the way for the fighting game genre… and it's still going very strong today. I'm thrilled to be working with Capcom on this book, and the same amazing team that put together
Art of Atari
!"
Writer Steve Hendershot is an award-winning Chicago journalist and the editorial director of MOVA, the Museum of Video Game Art. He is co-host and producer of the arts-and-culture podcast Cedar Cathedral, and has written for dozens of publications including
Crain's Chicago Business
, SportsIllustrated.com, NBCSports.com,
Chicago Magazine
,
Booth Newspapers
, and
Chicago Tribune
.
Editor Tim Lapetino is the Series Editor for Dynamite's exclusive line of books,
Video Game Icons
. In a series that began with the best-selling
Art of Atari
,
Video Game Icons
will delve deeply into some of the most influential and popular video game franchises in the world. Lapetino is the author of Dynamite's
Art of Atari
(as well as unannounced projects slated for 2018), as well as the Executive Director of MOVA, the Museum of Video Game Art.

Undisputed Street Fighter™
(ISBN 978-1-5241-0466-5) will be available at major bookstore chains, online booksellers, and independent bookstores courtesy of Diamond Book Distributors, and to consumers through the comic book specialty market.
Undisputed Street Fighter
will also be available for purchase through digital platforms courtesy of Comixology, Dynamite Digital, iVerse, and Dark Horse Digital. Fans and retailers are encouraged to follow Dynamite Entertainment and Capcom's official social media channel for the latest updates regarding creative teams and release dates.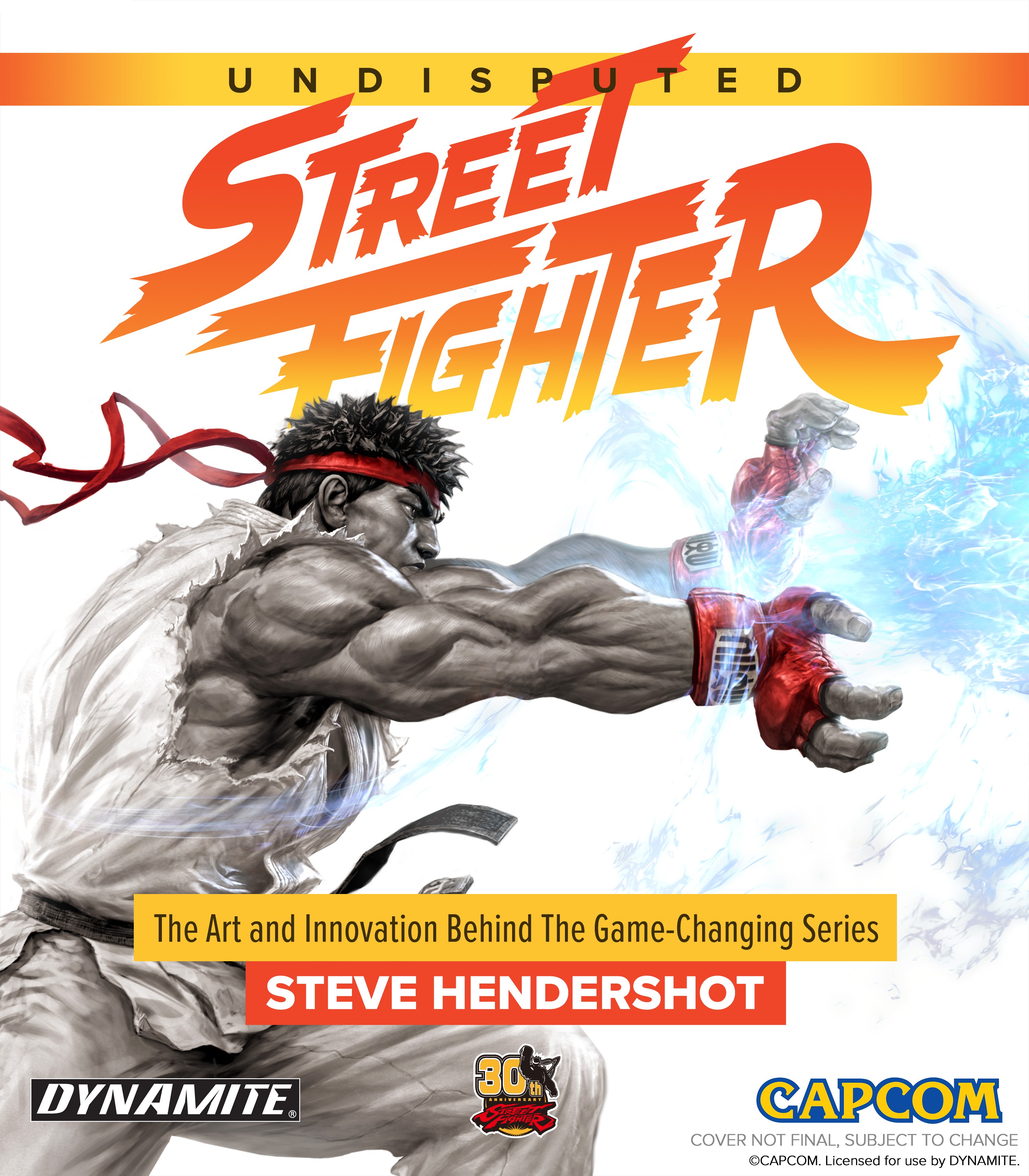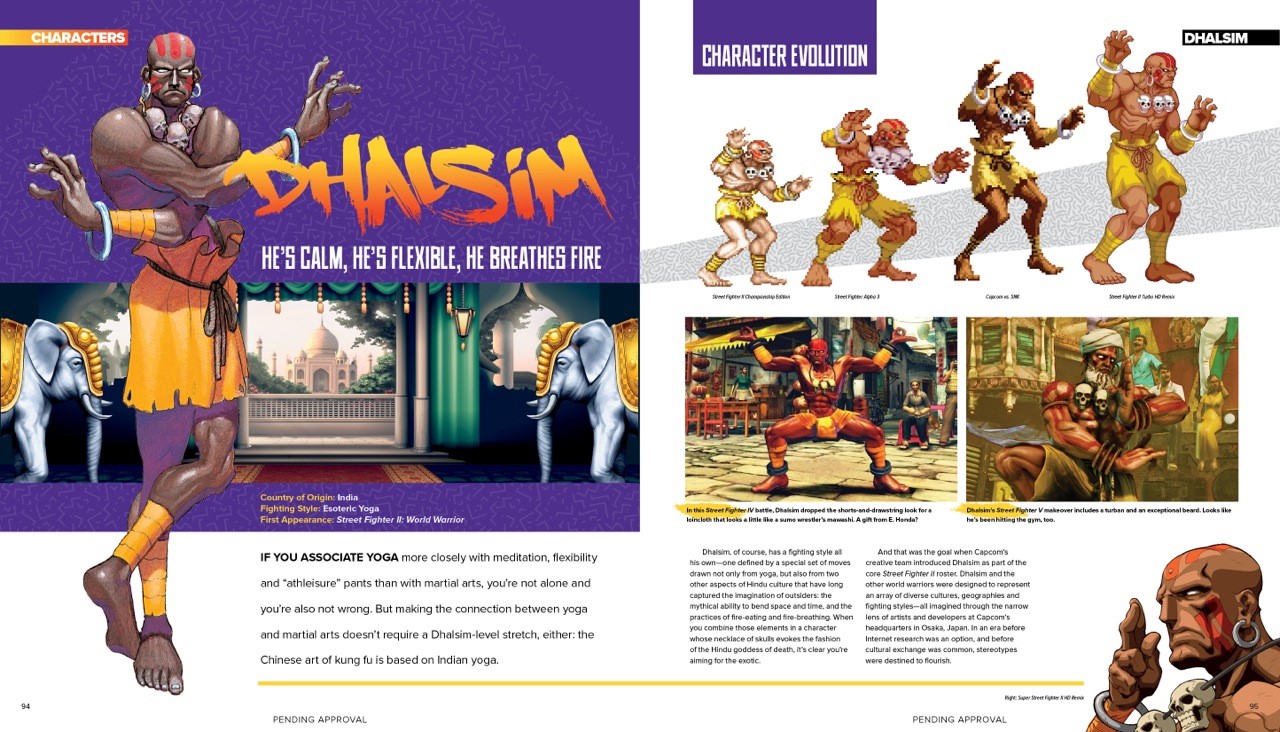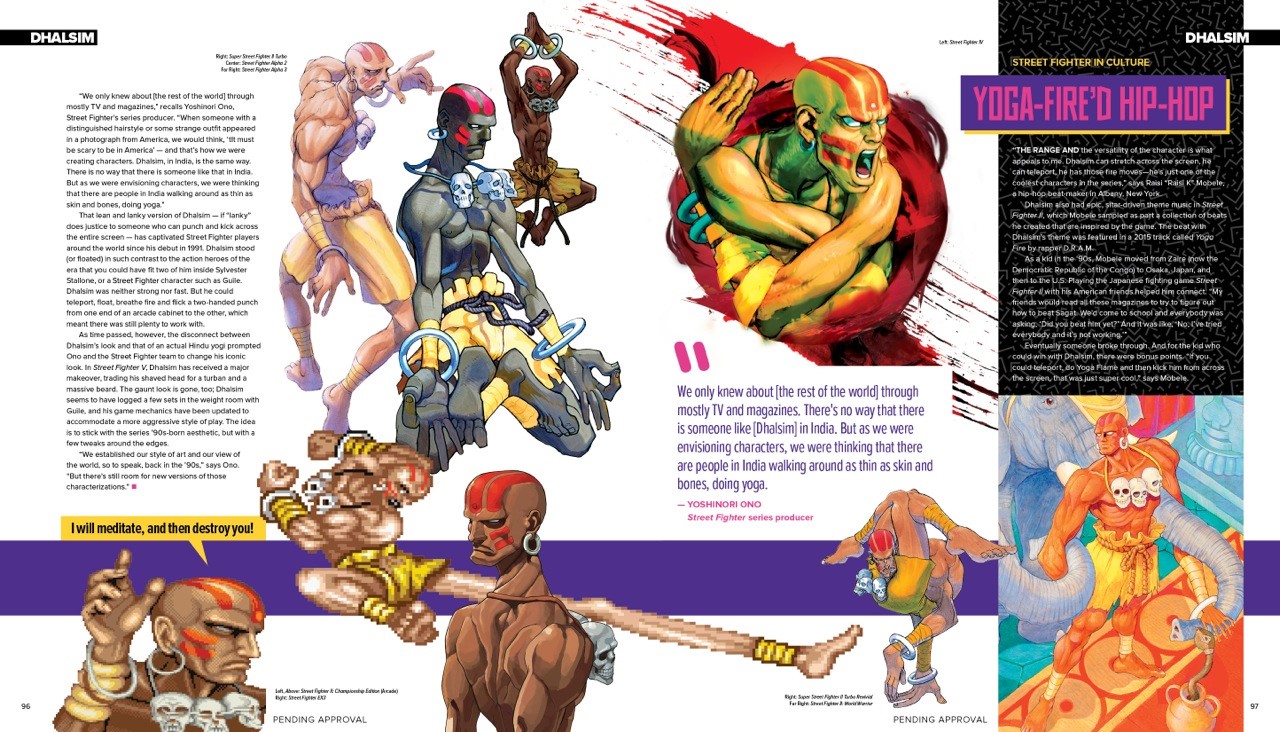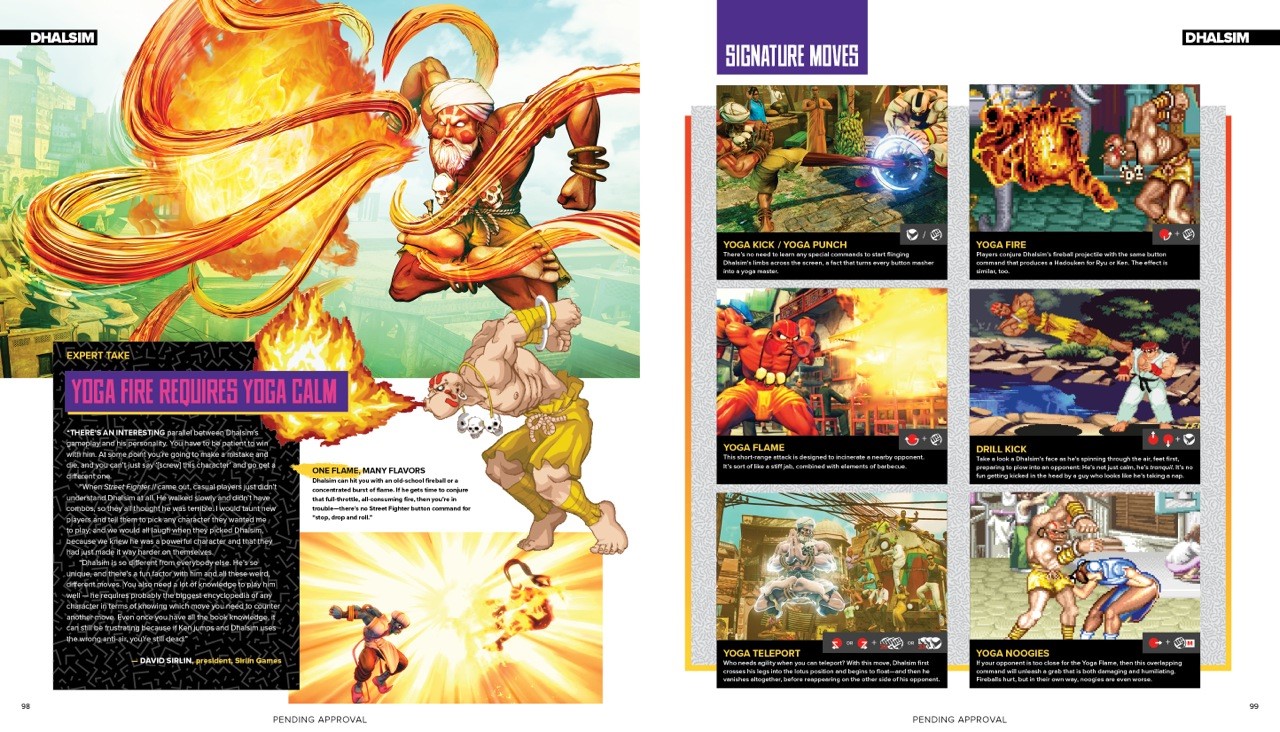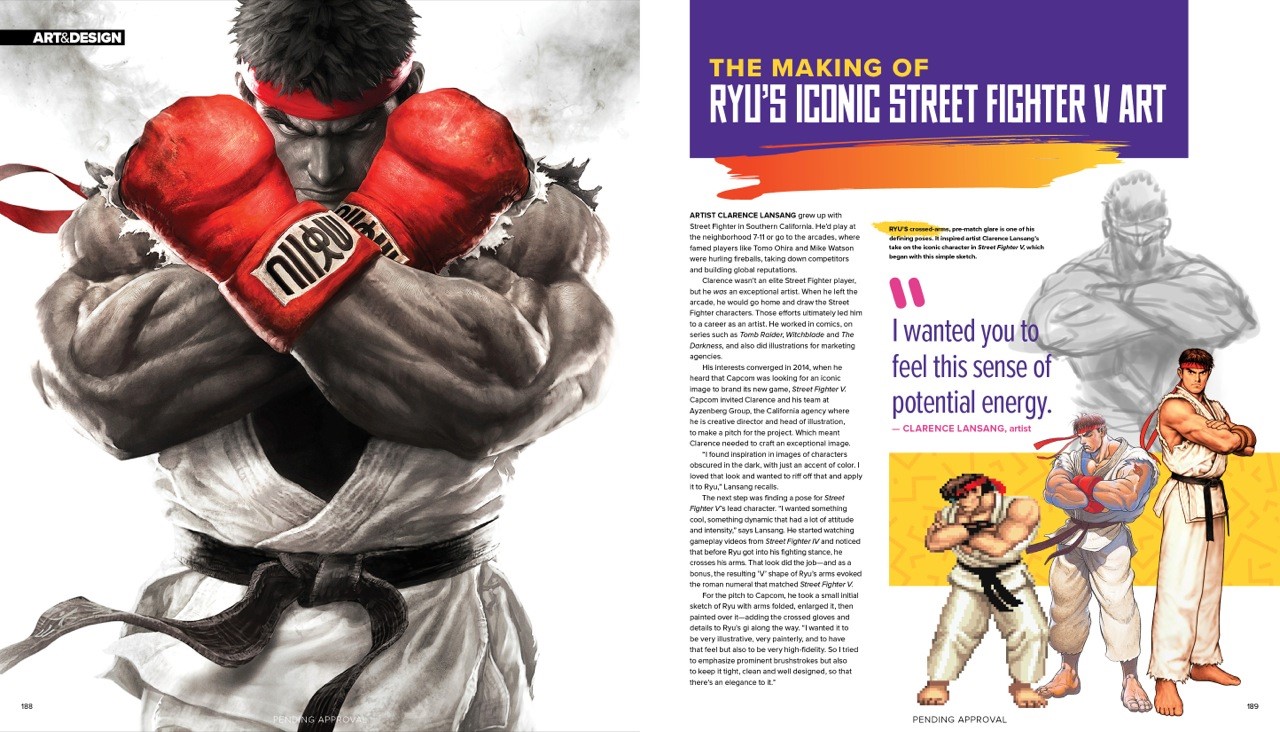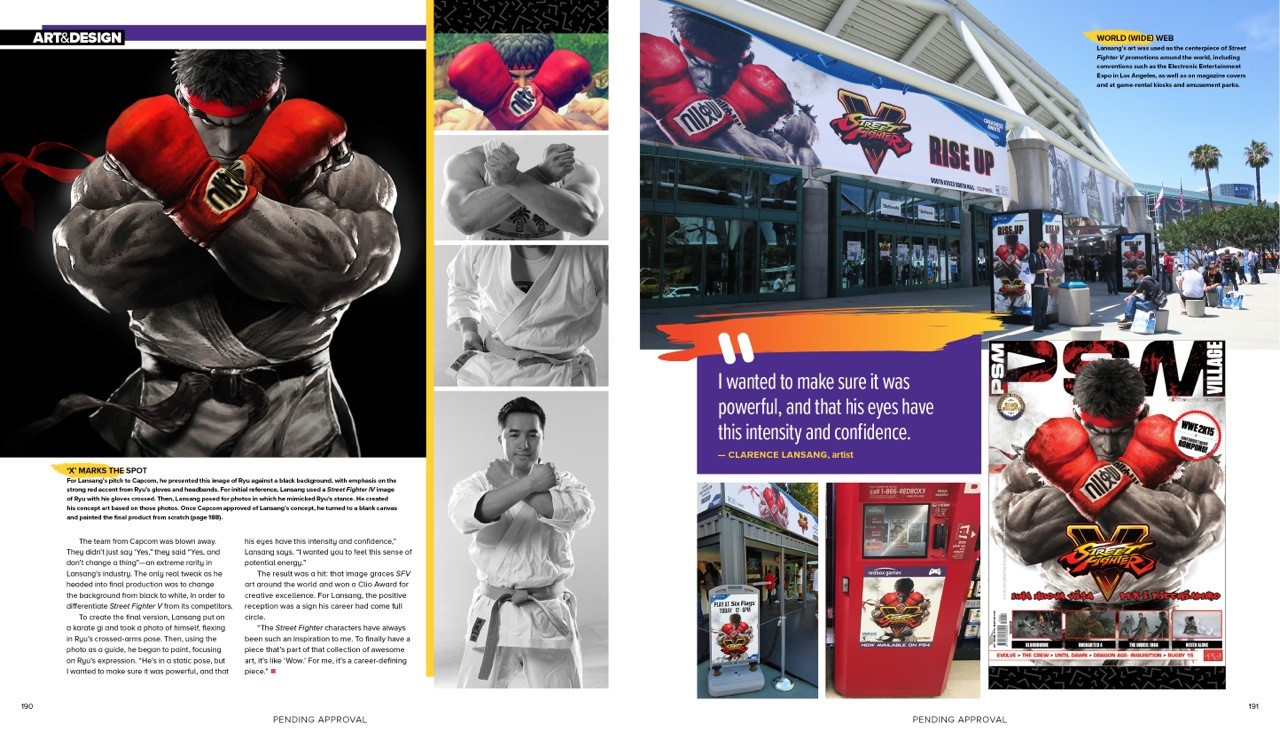 DYNAMITE 'ZOMBIES AND MONSTERS' BUNDLE AVAILABLE FOR A LIMITED TIME FROM GROUPEES
04/26/17 @ 8:07 pm EST
Source:
Dynamite
| Categories:
Dynamite
|
Comments
(0) |
E-mail Article
|
Add a Comment
Dynamite Entertainment is proud to announce the all-new, all-fearsome "Zombies and Monsters" limited bundle, available from Groupees, the unique media and charity bundling site! This amazing bundle is only available for a limited time and is available through Tuesday, May 2nd at 11am EST! This value-priced digital bundle allows zombie fans to experience over 600 pages' worth of brain-munching horror for over 80% off the regular price -- that's right, 24 creepy digital comics, regularly a $55.00 value, for only $9.99!
Visit the "Dynamite Zombies and the Undead" Bundle here: https://groupees.com/zombies
Celebrating Dynamite's April release of
Z Nation
#1, the limited time-only "Dynamite Zombies and Monsters" bundle includes a spine-chilling selection of titles that all focus on the horror -- and sometimes humor -- of brain-chewing, flesh-eating corpses and fanged and clawed monsters of all shapes and sizes! These walking, running, talking, and sometimes super powered creatures may have been created by different means but they all have one purpose - to slaughter the living!
The "Dynamite Zombies and Monsters" bundle includes the following digital comic books, and has a recommended age rating of 15+.
Army of Darkness Vol. 1
#8-13 (the "Ash Vs. The Classic Monsters" storyline) by James Kuhoric, Kevin Sharpe, and Fernando Blanco
Evil Ernie Vol. 2
#1-6 by Tim Seeley, Steve Seeley, and Rafael Lanhellas
Raise the Dead
#1-4 by Leah Moore, John Reppion, and Hugo Petrus
Raise the Dead II
#1-4 by Leah Moore, John Reppion, Mike Raicht, and Guiu Vilanova
Reanimator
#1-4 by Keith Davidsen and Randy Valiente
Vampirella / Army of Darkness
#1-4 by Mark Rahner and Jett Morales
Z Nation
, the television series-turned-comic book that serves as inspiration for Dynamite's new "Zombies and Monsters" bundle, is an official prequel set in the continuity of Syfy and Asylum's #1 hit zombie television show created by Karl Schaefer and Craig Engler. Issue #1, the first chapter of the "Sea of Death" storyline, takes place a year after the zombie virus outbreak, as mission leader Israel Johnson and his small team arrive in Galveston, Texas, to retrieve an untouched cache of the food substitute Soylent Z... and face a threat unlike anything ever seen before in the zombie genre.
For the first fifty (50) Groupees customers who surpass the $19.99 threshold, they will unlock a physical copy of
Z Nation
#1, a super-rare Photo Variant originally offered as a 1-in-30 incentive exclusively for retailers, and featuring the actor Tom Everett Scott as his fan-favorite character, Sgt. Charles Garnett. As an added bonus, this Photo Variant will be signed by series co-writer Fred Van Lente (
Marvel Zombies
,
Archer & Armstrong
).
Throughout this fantastic sale, fans will have the opportunity to interact with a number of the great writers featured in the bundle during our Creator Q&A series! Each Q&A session will last for 30 minutes, and fans will be able to join James Kuhoric, Leah Moore, John Reppion, Mark Rahner, Keith Davidsen, and Craig Engler to have their most pressing questions answered from their favorite writers! The schedule for this series is will be:
Thursday, April 27th at 11:30 am (EST): James Kuhoric, writer of
Army of Darkness
Thursday, April 27th at 3:30 pm (EST): Keith Davidsen, writer of
Reanimator
Thursday, April 27th at 5:00 pm (EST): John Reppion and Leah Moore, writers of
Raise the Dead
Thursday, April 27th at 5:30 pm (EST): Mark Rahner, writer of
Vampirella / Army of Darkness
Tuesday, May 2nd at 3:00 pm (EST): Craig Engler, co-creator and writer of
Z Nation
For updates on the participating creators, please follow Dynamite on Twitter (http://twitter.com/DynamiteComics) or Facebook (http://www.facebook.com/dynamitecomics) today!
Be sure to sample the best of Dynamite's flesh-eating fiction with the deep-discounted "Zombies and Monsters" bundle at Groupees for a limited time, and don't forget to try out
Z Nation
#1, as well!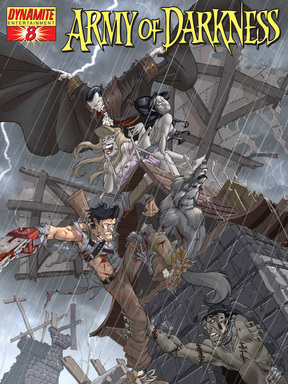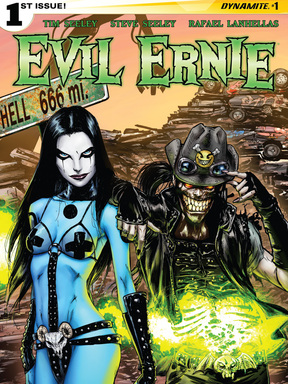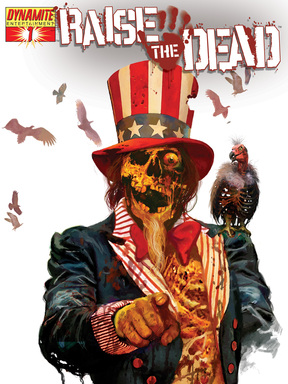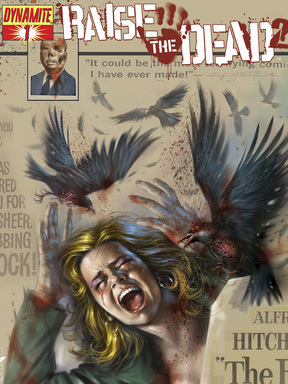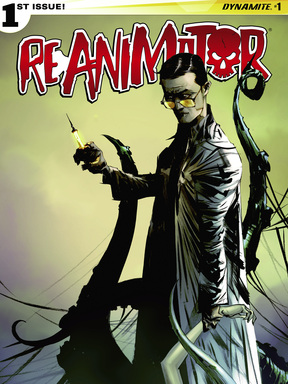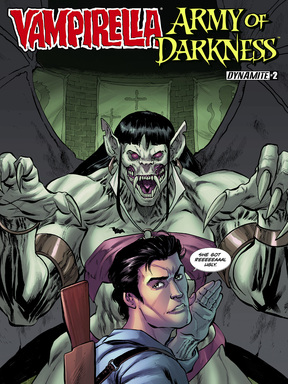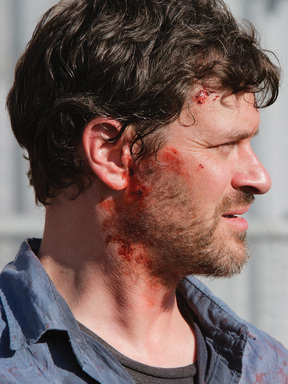 EWAN MCGREGOR TO STAR IN DISNEY'S 'CHRISTOPHER ROBIN'
04/26/17 @ 5:13 pm EST
Source:
The Hollywood Reporter
| Categories:
Disney
|
Comments
(0) |
E-mail Article
|
Add a Comment
Ewan McGregor is in talks to star in Disney's
Christopher Robin
.
Disney's live-action film, which will be helmed by
World War Z
and
Quantum of Solace
director Marc Forster, centers on the child from the A. A. Milne's Winnie the Pooh stories — but he's all grown up.
McGregor will play the adult Christopher Robin, who's lost his sense of imagination and is a businessman focused on work and success.The studio also is bringing in Oscar-nominated screenwriter Allison Schroeder (
Hidden Figures
) to take a new pass of the script. Alex Ross Perry wrote the screenplay, with Tom McCarthy working on a later draft.
Milne's Christopher Robin was inspired by and named after his own son, Christopher Robin Milne. He wrote about the character in two books,
Winnie-the-Pooh
(1926) and
The House at Pooh Corner
(1928), and other poems. Disney adapted the tales into several animated projects, including the 1988 series
The New Adventures of Winnie the Pooh
and the 2011 animated film
Winnie the Pooh.The Jungle Book
producer Brigham Taylor is producing the project.
EDDIE BROCK IS BACK – YOUR FIRST LOOK AT THE OVERSIZED VENOM #150
04/26/17 @ 5:10 pm EST
Source:
Marvel
| Categories:
Marvel
|
Comments
(0) |
E-mail Article
|
Add a Comment
Reunited, and it feels so good! Or, is it bad? Either way you swing it, Eddie Brock is back, and he's bonding with the symbiote once more in May's can't-miss
VENOM #150
– the oversized anniversary issue! Series writer Mike Costa is joined by superstar guest artist Tradd Moore for an extended main story featuring Eddie's return to the pages of Venom. Bonded together again, Eddie and the symbiote are web-slinging their way across New York City. But, is their relationship as harmonious as it once was? Or is their bond more sinister than ever?
But that's not all! In addition to a brutal main feature from Costa & Moore,
VENOM #150
features the return of iconic past Venom creators! First up, because you asked for it – secrets will be revealed! How did Flash Thompson come to lose the symbiote before it found its way to former Army Ranger Lee Price? The
Venom: Space Knight
creative team of
Robbie Thompson
and
Gerardo Sandoval
have the answers! Then, it's back to the mean streets of San Francisco as fan-favorite creators
David Michelinie
and
Ron Lim
present a tale set between the pages of their iconic
Venom: Lethal Protector
series!
This May, it's good to be bad. Be there as a parade of Venom creators past and present take everyone's favorite symbiote into the future! Don't miss
VENOM #150
– available
May 24th
digitally and wherever comics are sold!
VENOM #150 (MAR171008)Written by MIKE COSTA, ROBBIE THOMPSON & DAVID MICHELINIE
Art by TRADD MOORE, GERARDO SANDOVAL & RON LIMCover by GERARDO SANDOVALRemastered Variant by MARK BAGLEY (MAR171013)Variant Covers by CLAYTON CRAIN (MAR171009), GABRIELE DELL'OTTO (MAR171015),ADAM KUBERT (MAR171011), JAMES STOKOE (MAR171011) and SKOTTIE YOUNG (MAR171010)Remastered Sketch Variant by MARK BAGLEY Also Available (MAR171014)FOC – 05/01/17, On-Sale – 05/24/17
BOX OFFICE: 'GUARDIANS OF THE GALAXY VOL. 2' SOARS TO $6.6M ON FIRST DAY OVERSEAS
04/26/17 @ 5:05 pm EST
Source:
The Hollywood Reporter
| Categories:
Marvel
|
Comments
(0) |
E-mail Article
|
Add a Comment
Director James Gunn's
Guardians of the Galaxy Vol. 2
opened to a stellar $6.6 million in its first three foreign markets on Tuesday as it began its international assault in 37 territories this weekend, a week ahead of its May 5 launch in North America.
So far, the Disney and Marvel sequel is pacing well ahead of the first film.
Guardians Vol. 2
debuted to $4.5 million in Australia, including previews. That's three times more than
Guardians of the Galaxy
did in August 2014. It is also the second-highest opening day for any Marvel release behind 2012's
The Avengers
.
Guardians Vol. 2
posted similar gains in Italy on Tuesday with $1.4 million. And in New Zealand, its opening-day haul of $700,000 represented the biggest first-day take of the year so far.
Tracking suggests the quirky superhero tentpole could approach or top $100 million in its overseas debut.
In North America,
Guardians Vol. 2
is tracking to launch in the $130 million-$150 million range, well ahead of the original's $94.7 million launch. The first film was a surprise hit and went on to earn $773 million globally, a rousing number considering it featured a rag-tag group of lesser-known superheroes.
TOKYO GHOUL LIVE-ACTION MOVIE DEBUTS CREEPY NEW POSTER
04/26/17 @ 10:58 am EST
Source:
Comicbook
| Categories:
MIsc
|
Comments
(0) |
E-mail Article
|
Add a Comment
Anime fans, like it or not, the live-action take on
Tokyo Ghoul
will be here sooner than you think.
This year, the supernatural horror series will be brought to life by director Kentarō Hagiwara when
Tokyo Ghoul
hits theaters in Japan. The film, which is based on Sui Ishida's acclaimed manga, will see Masataka Kubota play Ken Kaneki whilst Fumika Shimizu oversees Touka Kirishima.
And, now, a brand-new theatrical poster for film has been revealed.