STASH MY COMICS REVIEWS THE SHADOW!
05/01/12 @ 11:08 am EST
Source:
Stash My Comics
| Categories:
The Shadow
|
Comments
(0) |
E-mail Article
|
Add a Comment
Stash
My Comics has some good things to say about the debut of The Shadow:
"When you hear the word "pulp" what is the first thing that comes to mind? Maybe it's the movie that made the word famous again, "Pulp Fiction". You might think of something to do with trees or even orange juice. Well, you should be thinking about
Dynamite Entertainment's The Shadow
.
"This character debuted around 1930 first in serialized pulp magazines and then in radio programs. A lot of people don't realize that this is one of the most famous pulp characters of the 20th century. Besides print and radio, The Shadow has spawned 5 movies in total with the most recent being released in 1994 starring
Alec Baldwin
. The comic property has been passed down over the years with
DC
Comics
doing a couple of runs in the late 70′s to 80′s and then
Dark Horse
buying out the rights to do their own series in the mid 90′s. Fast forward to 2011 and Dynamite Entertainment announced that they had in fact licensed The Shadow from Conde Nast. As most of you know Dynamite has done a superb job bringing a lot of these pulp properties back to life in new and interesting ways. The Shadow #1 written by
Garth Ennis
and drawn by
Aaron Campbell
is a fine example of an older property made new again.
"The story takes place in New York City sometime in the 1940′s. Our hero, clad in a black trench coat, red scarf, and fedora is going to make a stand against evil. In this case the evil is Nazi sympathizing Japanese Soldiers who are looking to board a ship against the will of the people who are on it. We don't know exactly what is on it, but we know that The Shadow makes quick work of a number of Japanese soldiers very quickly with his dueling pistols. The action is fast paced and the Shadow is quick to let his guns do the talking. Garth Ennis does a great job sticking with the times in terms of dialogue. The heroic phrases used by the Shadow, brings us back to a more simple time in comics when the division between good guys and bad guys was more black and white than today's shades of gray.
"What would come off as a bit campy in a modern day setting works very well in this particular setting of the 1940′s where…"
For the full review, visit
Stash my Comics
!
CASEY AT THE BAT - STEPHEN AMELL HITS IT OUT OF THE PARK
06/30/15 @ 7:28 am EST
Source:
Bleeding Cool
| Categories:
MIsc
|
Comments
(0) |
E-mail Article
|
Add a Comment
Arrow
star
Stephen Amell
has been spending his summer as
Casey Jones
in the upcoming
Teenage Mutant Ninja Turtles 2
. But the other thing he seems focused on is a campaign to get
Toronto Blue Jays
player
Josh Donaldson
voted as the 3rd base starter for the
American League All-Star
team. Amell has tapped into his considerable fan base and asked them to vote for Donaldson. At the time the two men had never met each other, Amell was more upset about the rumors that the
Kansas City Royals
fans were somehow cheating the voting process for their players. Donaldson was 1.6 million of votes behind
Mike Moustakas
of the Royals. After one week campaigning for Donaldson that number dropped to under 33K behind with new voting numbers expected to be released today.
MLB.Com looked at the massive increase in votes for Donaldson but didn't acknowledge Amell's efforts.
This weekend Amell went and met Donaldson at the stadium and got to take batting practice. During which Amell unleashed a drive to left field that cleared the wall for a home run. He then sat down and interview Donaldson for his website.
At least in this story, the Mighty Casey didn't strike out.
Video 1:
https://www.youtube.com/watch?v=CRMCCufkG-Q
Video 2:
https://www.youtube.com/watch?v=-x3ef5M41RI
DOUBLE TAKE LAUNCHES 10 TITLES IN SEPTEMBER
06/30/15 @ 7:15 am EST
Source:
ICv2
| Categories:
MIsc
|
Comments
(0) |
E-mail Article
|
Add a Comment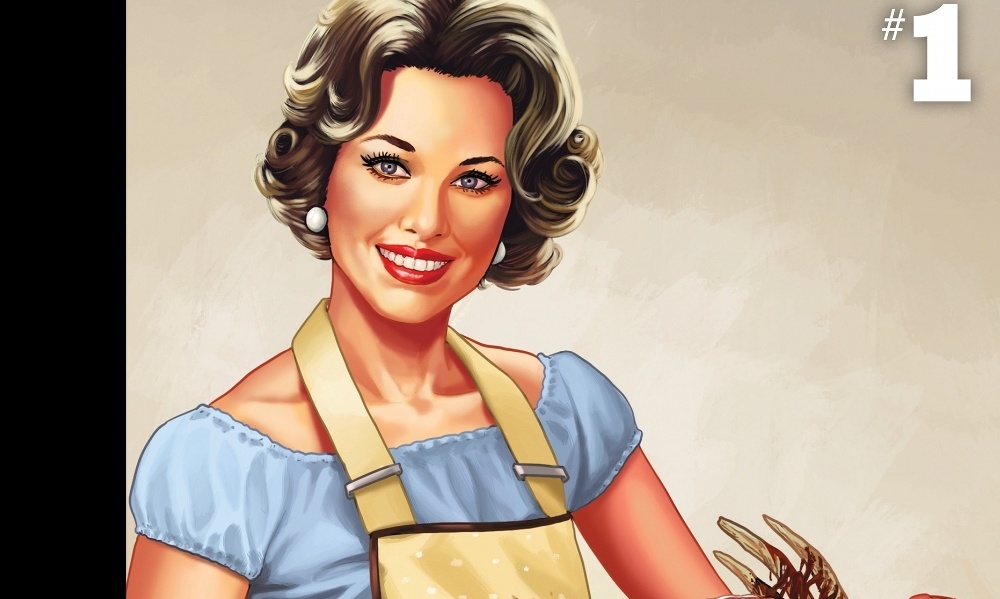 Double Take (2T), the new comic imprint from Grand Theft Auto and Bioshock publisher Take Two Interactive (run by former Marvel COO Bill Jemas), will release ten #1 issues tied to the theme Ultimate Night of the Living Dead on September 16. Each of the ten series is written by different storytellers, many of whom have been featured on the popular syndicated NPR radio show The Moth Radio Hour.

Each series takes place in a shared world based on George Romero's Night of the Living Dead, which is in the public domain. "Originally, we were thinking of trickling out a couple series of every month or so, building up our roster over time," said 2T General Manager Bill Jemas. "Now we're planning to launch our new universe in one big bang." The ten series are: Rise, Home, Z-Men, Honor, Lab, Spring, Remote, Medic, Dedication, and Soul.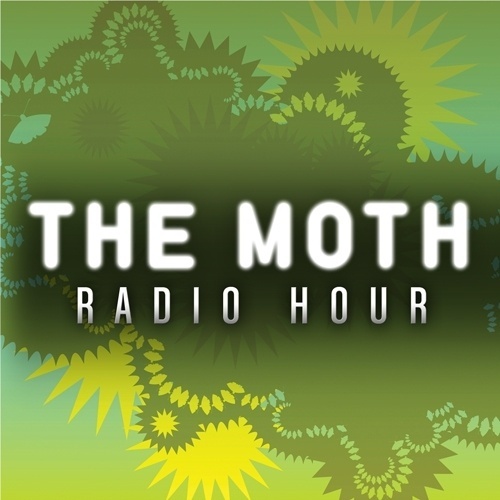 The Moth is a non-profit group dedicated to the craft of live storytelling, and it holds live open mic events, called StorySLAMs, which invite participants (including prominent writers and cultural personalities) to tell live stories from a first-person perspective based on a theme chosen for the night. Winners of the storytelling competition compete in GrandSLAMs, held two or three times a year. The Moth Story Hour collects the best of these stories for weekly broadcast, and a popular podcast collects more. The collective released the book The Moth: 50 True Storiesin 2013. Of the ten writers, six (Aaron Wolfe, Brad Lawrence, Brian Finkelstein, Jessica Lee Williamson, Matthew Dicks, and Peter Aguero) have credits as storytellers and/or hosts for The Moth.

Each issue carries an MSRP of $2.50 for the 32-page first issue. 2T will be offering all 10 #1 issues as part of a discounted "Super Pack," which can be preordered as part of a Kickstarter campaign which runs through Sunday, July 5, or via Diamond Previews. There are also several retailer levels available on the Kickstarter.
DIGITAL COMICS HIT $100 MILLION IN 2014
06/30/15 @ 7:06 am EST
Source:
ICv2
| Categories:
MIsc
|
Comments
(0) |
E-mail Article
|
Add a Comment
The North American digital comics market reached $100 million in 2014, up from $90 million in 2013, according to an analysis by ICv2. The growth rate slowed to 11%, the lowest growth rate since ICv2 started tracking digital comics sales in 2009. In dollar terms, the growth is the lowest since 2010.
But an 11% growth rate is still robust compared to the growth rate in e-books, where sales were up 3.8% in 2014 after a decline in 2013, according to
Publishers Weekly
. And it's faster than the growth in comic stores, where Diamond Comic Distributors reported that 2014 comics and graphic novel sales grew 4.39%.
A portion of the digital growth was in a new channel, digital bundles with charitable components from Humble Bundle, which sold around $3.5 million in comic bundles in 2014.
'STAR WARS,' 'SPECTRE,' 'AVENGERS' HELP BOOST PINEWOOD'S REVENUE TO RECORD HIGH
06/30/15 @ 7:02 am EST
Source:
Variety
| Categories:
M-Rex
|
Comments
(0) |
E-mail Article
|
Add a Comment
LONDON — Pinewood Group, which runs production facilities in several countries, reported record annual revenue on Tuesday. The company received a boost from hosting "Star Wars: Episode VII — The Force Awakens," "Avengers: Age of Ultron" and the 24th Bond film "Spectre."
Revenue for the financial year ending March 31 was £75 million ($118 million), compared with £64.1 million ($101 million) the previous year. Operating profit stood at £5.8 million ($9.11 million), compared with £4.9 million ($7.7 million) the year before.
The company can expect to see a further jump in revenue at its flagship U.K. site, Pinewood Studios, once its expansion program, known as the Pinewood Studios Development Framework, sees the completion of its first phase, which is now underway. The Pinewood Studios Development Framework will add 1 million sq ft of new facilities, including 10 large stages with supporting workshops, production offices and infrastructure.
Ivan Dunleavy, chief executive, said: "Although we have hosted the three largest film productions of the year, being 'Star Wars: Episode VII — The Force Awakens,' 'Avengers: Age of Ultron' and the 24th Bond film 'Spectre,' we continue to be unable to meet all the demand from large films. This will be partly addressed by the first phase of the Pinewood expansion."
The company also hosted Disney's "Alice Through the Looking Glass," which shot at the group's Shepperton Studios.
The Pinewood Group's international network of studios includes Toronto, Canada, Iskandar, Malaysia, the Dominican Republic, and Atlanta, Georgia, U.S., as well as production activities in China and Ireland. Phase one of the development of Pinewood Atlanta Studios, the company's partnership with Rivers Rock, was completed in June 2014. Marvel's "Antman" was the first production to shoot at the Georgia studios.
A NEW SCARLET WITCH #1 FROM JAMES ROBINSON
06/29/15 @ 8:15 pm EST
Source:
Bleeding Cool
| Categories:
Marvel
|
Comments
(0) |
E-mail Article
|
Add a Comment
We've already had a Vision series. Might as well get Scarlet Witch one too. Though none for Quicksilver… We know the writer is James Robinson and the covers are by Kevin Wada but no word on the internal artist yet.The tagline? "Seeing red…"
SILK GOES SUPERVILLAIN WITH ROBBIE THOMPSON AND STACEY LEE
06/29/15 @ 8:12 pm EST
Source:
Bleeding Cool
| Categories:
Marvel
|
Comments
(0) |
E-mail Article
|
Add a Comment
It's the relaunch of Silk #1 by Robbie Thompson and Stacy Lee in October.

And just as Ant-Man is going bad guy, apparently, so it seems is Silk.

What's up with nthat?


A NEW CARNAGE SERIES FROM GERRY CONWAY AND MIKE PERKINS
06/29/15 @ 8:07 pm EST
Source:
Bleeding Cool
| Categories:
Marvel
|
Comments
(0) |
E-mail Article
|
Add a Comment


Surprise! Gerry Conway, former writer on Spider-Man, FF and Thor -- once called the Big 3 of Marvel titles -- is back ithis fall.

And with one I really wasn't expecting. A new Carnage series by Conway and Mike Perkins. featuring the serial killer-turned supervillain.

Conway has already given us The Punisher, his journeys with a immoral character as protagonist. is a strong one.

The tagline? "Descent into madness."
A VERY PREGNANT SPIDER-WOMAN BY DENNIS HOPELESS AND JAVIER RODRIGUEZ
06/29/15 @ 8:03 pm EST
Source:
Bleeding Cool
| Categories:
Marvel
|
Comments
(0) |
E-mail Article
|
Add a Comment
Spider-Woman
by
Dennis Hopeless
and
Javier Rodriguez
is back for October.
And she appears to be in the family way.
Marvel's conceit of Eight Months Later for the relaunch seems to most visibly affect her.
The tagline? "Parent by day. Hero by night." I'd be worried about babysitters.
THE ILLUMINATI (?) FROM JOSH WILLIAMSON AND SHAWN CRYSTAL
06/29/15 @ 7:59 pm EST
Source:
Bleeding Cool
| Categories:
Marvel
|
Comments
(0) |
E-mail Article
|
Add a Comment


Josh Williamson and Shawn Crystal are on a new Illuminati series, starting in October.

The book features what looks like The Hood, Absorbing Man, Titania, Mr Hyde, Black Ant (Eric O'Grady) and more.

Josh Williamson's last outing for Marvel was the villainous Secret Wars Red Skull book. Could some of those team members carry over to this?And why is this the Illuminati rather than the Cabal?

The tagline? "Forever Evil".
SPIDER-GWEN STARS IN WEB WARRIORS LAUNCHED BY MIKE COSTA AND DAVID BALDEON
06/29/15 @ 7:55 pm EST
Source:
Bleeding Cool
| Categories:
Marvel
|
Comments
(0) |
E-mail Article
|
Add a Comment
You can't have a cartoon series without stealing the name for the comic books.
So we have
Web Warriors
launched by
Mike Costa
and
David Baldeon
starting in October.
Starring Spider-Gwen, with a bunch of other Spider-Men from various realities, including Spider-Man UK, Spider-Ham, Spider-Man Noir and Indian Spider-Man
The tagline? "Defending the spider-verse…"
While the relaunched Spider-Gwen #1 title from Latour and Rodriguez has the tagline "The secret history of Gwen Stacy and Peter Parker."