DARK HORSE ANNOUNCES WILLOW SERIES!
04/18/12 @ 1:19 pm EST
Source:
Dark Horse
|
Comments
(0) |
E-mail Article
|
Add a Comment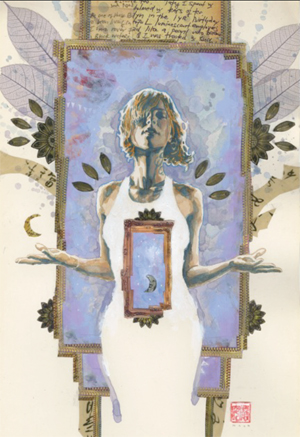 JOSS WHEDON'S FAN FAVORITE RETURNS!
Dark Horse Comics announces another exciting addition to the Buffyverse:
Willow gets her own miniseries!
Written by Jeff Parker (
Thunderbolts
,
Agents of Atlas
) and drawn by Brian Ching (
Star Wars: Knights of the Old Republic
,
Witchblade
),
Willow
tells the story of the witch's obsessive journey to recover her magic.
Willow is on a quest to bring magic back to the world, and she'll do anything to make it happen, including forming some unhealthy alliances after cracking the code to travel to other dimensions—something thought impossible since the destruction of the Seed.
Willow
#1
is on sale November 21, 2012.
About Twentieth Century Fox Consumer Products
: A recognized industry leader, Twentieth Century Fox Consumer Products licenses and markets properties worldwide on behalf of Twentieth Century Fox Film Corporation, Twentieth Television and Fox Broadcasting Company, as well as third-party lines. The division is aligned with Twentieth Century Fox Television, one of the top suppliers of primetime entertainment programming to the broadcast networks.
About Dark Horse Comics
: Since 1986, Dark Horse Comics has proven to be a solid example of how integrity and innovation can help broaden a unique storytelling medium and establish a small, homegrown company as an industry giant. The company is known for the progressive and creator-friendly atmosphere it provides for writers and artists. In addition to publishing comics from top talent like Frank Miller, Mike Mignola, Neil Gaiman, Gerard Way, Will Eisner, and best-selling prose author Janet Evanovich, Dark Horse has developed such successful characters as the Mask, Timecop, and the Occultist
.
Additionally, its highly successful line of comics and products based on popular properties includes
Star Wars
,
Avatar: The Last Airbender
,
Buffy the Vampire Slayer
,
Aliens
,
Conan the Barbarian
,
Mass Effect
,
Serenity
,
and Domo
.
Today, Dark Horse Comics is the largest independent comic-book publisher in the United States and is recognized as both an innovator in the cause of creator rights and the comics industry's leading publisher of licensed material.
FAITH NO MORE BRINGS 'SUPERHERO' TO MARVEL
03/02/15 @ 3:19 pm EST
Source:
Marvel
| Categories:
Marvel
|
Comments
(0) |
E-mail Article
|
Add a Comment
It's been 18 years since Faith No More last released a studio album--1997's "Album of the Year." Soon, the wait for new music will be over, as FNM delivers "Sol Invictus" on May 19, 2015. With it, comes a deeper touring schedule and much, well-deserved, hype.
The announcement was first made on Marvel.com. Why?
First off, the song is titled "Superhero." Methinks Marvel knows a bit about super heroes. Secondly, Faith No More bassist Bill Gould grew up reading Marvel comics, with his love for Silver Surfer and the art of Jack Kirby being key.
Cool, eh?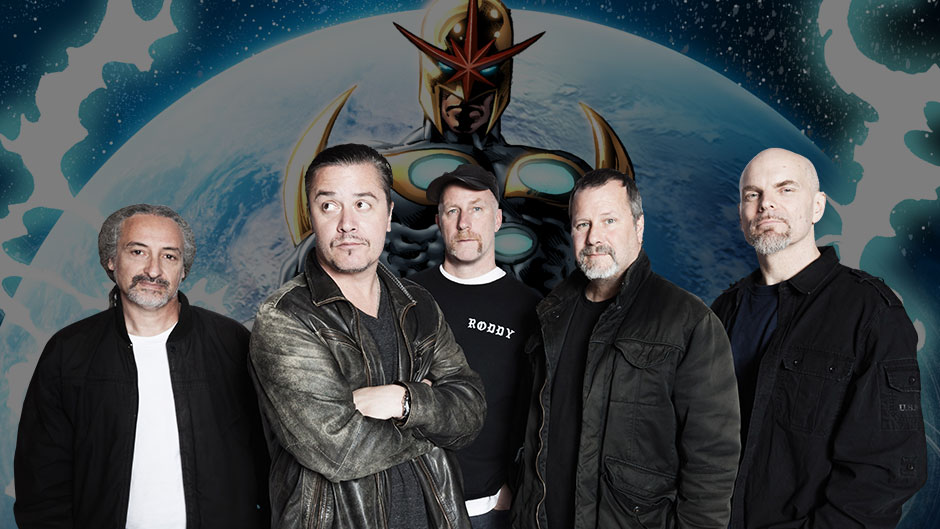 BATTLEWORLD'S BRIGHTEST TEENS ARE NOW – RUNAWAYS!
03/02/15 @ 3:09 pm EST
Source:
Marvel
| Categories:
Marvel
|
Comments
(0) |
E-mail Article
|
Add a Comment
This June, a cult-favorite comes to Battleworld in
RUNAWAYS #1
– a brand new
Secret Wars
series! Rising comic stars Noelle Stevenson (
NIMONA, Lumberjanes)
and Sanford Greene (
Uncanny Avengers)
bring you a new twist on a modern Marvel classic that's sure to appeal to
Runaways
fans old and new!
The best and brightest teens from all corners of Battleworld are hand-picked to attend the most prestigious academy on the planet's capital. Yet not all is as it seems within these hallowed halls. This esteemed educational establishment may just be grooming the next generation of super villains!
What happens when the new class learns they're on the fast track to evil and their headmaster is a diabolical super villain? RUN AWAY!
"Noelle and Sanford have come up with a fun cast of alternate reality versions of some fan-favorite characters (including original Runaway Molly Hayes!), plus a few new characters who we're really excited about," said editor Wil Moss. "It's a different take on
RUNAWAYS
, for sure, but that same fresh, adventurous, character-driven spirit of the original series remains the same!"
Now, teenagers Molly Hayes, Jubilee, Bucky Barnes, Cloak & Dagger, Amadeus Cho, Skaar and a few new faces are striking out on their own -- taking on Battleworld, learning to deal with each other, and learning to deal with themselves. Enter the world of a Secret Wars story unlike any other when Stevenson and Greene bring you a new spin on the Runaways this June in
RUNAWAYS #1
!
RUNAWAYS #1 Written by NOELLE STEVENSON
Art & Cover by SANFORD GREENE
Variant Cover by PHIL NOTO
On Sale in JUNE!
YOUR NEW LOOK AT SIX WHAT THE DUCK?! VARIANT COVERS FOR APRIL!
03/02/15 @ 3:03 pm EST
Source:
Marvel
| Categories:
Howard The Duck
|
Comments
(0) |
E-mail Article
|
Add a Comment
The highly anticipated release of
Howard the Duck #1
is just over a week away. Can't wait till then? Marvel is keeping the celebration going all the way into April with special
WHAT THE DUCK?! Variant Covers
to some of your favorite Marvel titles. Today, Marvel is pleased to present 6 new variant covers from some of the hottest artist in the industry – each with a unique spin on that magnificent mallard!·
Ant-Man #4 - WTD Variant Cover by Dave Rapoza·
Daredevil #15 - WTD Variant Cover by Marguerite Sauvage·
Deadpool #45 a.k.a. Deadpool Number 250 - WTD Variant Cover by Sanford Greene·
Hulk #14 – WTD Variant by Rafael Albuquerque·
Legendary Star-Lord #11 - WTD Variant Cover by James Stokoe·
Spider-Gwen #3 – WTD Variant Cover by Sergio Aragones
Look for these additional WHAT THE DUCK?! Variants to grace the covers of these exciting Marvel comics throughout the month of April:·
All-New Captain America #6·
All-New Hawkeye #2·
All-New X-Men #41·
Amazing Spider-Man #17·
Guardians of the Galaxy #26·
Inhuman #14·
Legendary Star-Lord #11·
Ms. Marvel #14·
Rocket Raccoon #10·
S.H.I.E.L.D. #5·
Silk #3·
Spider-Gwen #3·
Superior Iron Man #7·
Thor #7·
Uncanny Avengers #4· Uncanny Inhumans #0
No fan can afford to miss out on these exciting variant covers featuring that fabulous fowl! Run, don't walk to your comic shops this April to get your hands on these can't miss
WHAT THE DUCK?! Variant Covers
!
TITAN COMICS LAUNCHING BEST OF BRITISH THIS MAY
02/28/15 @ 8:23 pm EST
Source:
Flickering Myth
| Categories:
MIsc
|
Comments
(0) |
E-mail Article
|
Add a Comment
Launching this May from Titan Comics is the Best of British month, which will see some amazingly talented people being celebrated,whilst supporting bold new visions!
With such names as Si Spurrier, PJ Holden, Rob Williams, D'Israeli, Alan Martin, Monty Nero plus many more appearing, this is going to be quite exciting.
Best Of British month will be supported with promotions, events and it'll be kicking off with Free Comic Book Day.
GOD IS DEAD IN THIS TPB (VOLUME 5)
02/28/15 @ 8:17 pm EST
Source:
Avatar
| Categories:
MIsc
|
Comments
(0) |
E-mail Article
|
Add a Comment
Mike Costa's unbelievable ongoing story of divine wrath begins to draw all of its myriad strings together for what is the culmination of centuries worth of god wars on Earth.
The war ravaged planet has endured more than anyone could have imagined at the hands of the greedy gods. But now the master plans of the most devious dieties begin to unfold as century old machinations begin to be revealed.
What will happen in a world where the gods ravage mortals like playthings? You can find out in God is Dead Vol 5 TP due in comic shops this May!
ALAN MOORE'S PROVIDENCE #1 FROM AVATAR
02/28/15 @ 8:14 pm EST
Source:
Avatar
| Categories:
MIsc
|
Comments
(0) |
E-mail Article
|
Add a Comment
Avatar Press is proud to announce the long awaited Alan Moore original Lovecrafitan horror series, Providence is finally here! Over two years of development has lead us to a pivotal point in comic book history. Alan Moore, the man who redefined comic books, once again joins his artistic collaborator Jacen Burrows to create an unparalleled work of fiction.

Providence #1:

The most important work of 2015 begins here with the longrrival of Alan Moore's breathtaking epic PROVIDENCE with his artistic partner Jacen Burrows. In his most carefully considered work in decades, Moore deconstructs all of Lovecraft's concepts, reinventing the entirety of his work inside a painstakinglyramework of American history. Both sequel and prequel to NEONOMICON, PROVIDENCE begins in 1919 and blends the mythical visions of HPL flawlessly into the cauldron of racial and sexual intolerance that defined that era on the East Coast of America. Every line from artist Jacen Burrows is perfectly honed to complete this immersive experience. The result is a breathtaking masterpiece of sequential art that will define modern horror for this generation. Invoking a comparison it to a prior literary masterpiece is not something to be handled lightly, but in scope, importance and execution: Providence is the Watchmen of horror.

Moore has designed every cover, every single page, and every nuance of this work to create his most fully-realized vision to date. There are no ads, all 32 pages are written by Moore, and Jacen Burrows has spent the past two years slaving over the finest detail possible on the pages. The entire work is already written, intricately crafted to tie the most nuanced threads together over the breadth of theries. Painstakingly researched, meticulously produced, this is a sequential masterpiece that will serve as important a call to the next generation of comic book writers as Watchmen did 30 years ago: this is a definitive demonstration of just how good a comic book can be. Available with Regular, Pantheon, Portrait, Dreamscape Wraparound, Women of HPL, and a special Ancient Tome Incentive cover, all by collaborator Jacen Burrows.




HARRISON FORD TO REPRISE ROLE IN "BLADE RUNNER" SEQUEL
02/28/15 @ 8:01 pm EST
Source:
CBS News
| Categories:
MIsc
|
Comments
(0) |
E-mail Article
|
Add a Comment
Harrison Ford is set to reprise his role as Rick Deckard in a sequel to the dystopian, neo-noir "Blade Runner," more than 31 years after the film first premiered.
Ridley Scott directed the 1982 movie, which was adapted from the Philip K. Dick novel "Do Androids Dream of Electric Sheep."
Alcon Entertainment announced Ford's role Thursday and said Scott will serve as an executive producer on the sequel.
Production on the film will begin in the summer of 2016.
Hampton Francher, who co-wrote the original, and Michael Green have written a script based on an idea from Francher and Scott.
The story will take place several decades after the events at the conclusion of the 1982 film.
A director has not yet been cofimed for the project.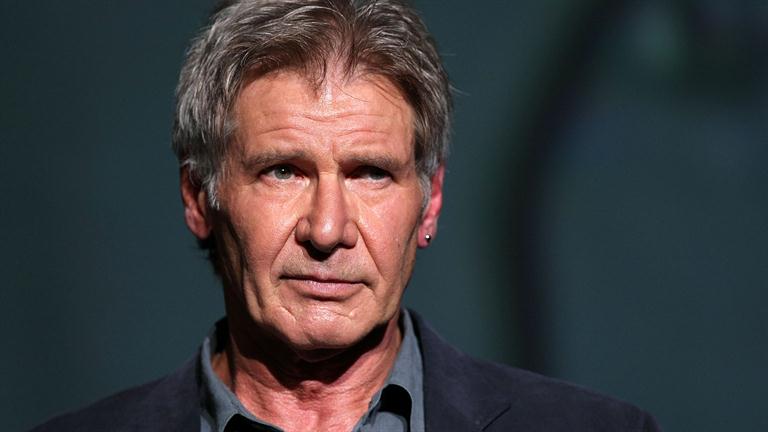 DANIEL CRAIG REPORTEDLY INJURED FILMING "SPECTRE" IN ROME
02/28/15 @ 7:51 pm EST
Source:
CBS News
| Categories:
MIsc
|
Comments
(0) |
E-mail Article
|
Add a Comment
James Bond's newest nemesis isn't a super villain or fellow spy -- it's the cobblestoned streets of Rome.

Current 007 Daniel Craig was reportedly injured in the Eternal City while filming a car chase scene for "Spectre," the next installment in the Bond franchise. The accident is said to have taken place earlier this week while Craig was riding in one of the Aston Martin DB10 cars custom made for the film, according to Italy's La Repubblica. The car hit one of the Rome's notorious potholes, causing the British star to hit his head on the car's interior.Craig was seen by a doctor, according to Britain's Telegraph, and flew to London the next day, as had been slated on the production's timetable.

The Aston Martin was being driven by a stuntman sitting in a metal cage fixed to the roof of the car when the alleged incident happened, the Telegraph reports.

The reported mishap has revived a longtime controversy in Rome over thesanpietrini, as the potholes are called.








"THIS ISSUE PLAYS OUT MORE LIKE A HORROR FILM" – TROY BROWNFIELD ON BLOOD QUEEN VS DRACULA #3
02/28/15 @ 7:31 pm EST
Source:
Bleeding Cool
| Categories:
Blood Queen Vs Dracula
|
Comments
(0) |
E-mail Article
|
Add a Comment
Troy Brownfield
based the character of the
Blood Queen
on one of the most prolific, real-life serial killers in history,
Elizabeth Bathory
. Now he's taken that character and put her up against one of the most prolific killers in literature,
Count Dracula
.
Byron Brewer
chatted with Brownfield about the third issue in this Vs. series for
Dynamite Entertainment
Cover art by
Jay Anacleto
and
Fabiano Neves
.
Dynamite May 2015 Interview: Troy Brownfield @ Blood Queen vs. Dracula #3
BYRON BREWER: In May, Troy, we are at #3, the penultimate issue in this miniseries. What can we look forward to by way of excitement to prepare for our journey's end?TROY BROWNFIELD:
This issue plays out more like a horror film. After turning two of Elizabeth's students in the previous issue, Dracula's back for revenge, and of course, blood. It's a bit of a twist on "something's haunting the castle" kind of stories with Elizabeth as our extremely capable "Final Girl".
BB: Drac "lays siege to the Blood Queen's castle" this issue? Ouch! Difficult scene to write, sir?TB:
Not really, because I had such a great time with it. There's a sequence on the castle stairs in partial darkness that was my favorite thing to put together for the issue. I'm really looking forward to seeing how the excellent team of Kewber Baal, Kirsty Swan and Marshall Dillon makes it all look. They are incredible talents and half of the fun is seeing how they interpret the ideas.
BB: A little bat told me Elizabeth may have a surprise for the Lord of the Undead as he tries to get her to join his unholy army. Any non-spoilery hints? (smile)TB:
I won't say much, except that you can NEVER count the Blood Queen out. If you look back to her previous series, she was responsible for outwitting and defeating a number of seemingly stronger opponents. She vanquished her own mentor, she handily took down the king's wizard, and in the interim, she won herself a kingdom. She does not treat opposition lightly. Even if that opposition is the Lord of Vampires.
BB:
You seem to love these period-shrouded sagas. How much time do you put into your research?
TB:
Can I just say "a lot"? (
laughs
) It's important to me as both a writer AND a reader to get things right, or as close to right as I can. Here's an example: I was a teenager in the 1980s, and more recent films that take place in the '80s frequently bug me because they act as if "The 80s" all happened at the same time. It's not true; there were phases and movements in culture. If you do a scene in 1982, you can't have The Pixies on the radio, for example; they didn't form until '86. And so on. With this, Kewber and I were sensitive to era-appropriate armor and weaponry. Like the cannon in #1; I was so happy to find that that monster fit the timeline.
BB: How has it been working on this with artist Kewber Baal?TB:
He's okay. (
laughs
) Kewber is great. He's very focused on doing the best possible job. He's always asking me about sketches and finished pages; he wants me to see everything as it happens to make sure that he's realizing what I "saw" as writer and to make sure that there isn't anything that he needs to change, etc. He excels at the action and suspense.
BB:
Will, as with the end of her last mini, the saga of the Blood Queen continue elsewhere? If so, where and when?TB:
We can't say for certain at this point, but if Dynamite wants to have me do more
Blood Queen
, I know EXACTLY what we would do next.
STAR WARS #1 GETS A REPRINT – MAY THE FOURTH BE WITH YOU
02/28/15 @ 7:25 pm EST
Source:
Bleeding Cool
| Categories:
Star Wars
|
Comments
(0) |
E-mail Article
|
Add a Comment
Both
Darth Vader
#1 and #2 have sold out and gone to second printings.
They are joined by
Spider-Gwen
#1 which has just as predictably gone to second printing.
And
Star Wars
#1? Gone to a fourth printing.
Expect them all to arrive instore on April 1st.