WE WANT YOU TO JOIN THE MARVEL REEVOLUTION!
03/12/12 @ 1:17 pm EST
Source:
Marvel
|
Comments
(0) |
E-mail Article
|
Add a Comment
Top Comics Publisher Announces Historic Initiative To Reshape The Comic Industry



The
Marvel ReEvolution
is here—and comics will never be the same! The future of comic book publishing was unveiled yesterday to the raucous crowd at SXSW Interactive' s ScreenBurn Arcade courtesy of industry superstars Axel Alonso (Editor in Chief, Marvel Comics), Peter Phillips (SVP/GM, Marvel Digital Media) and Jeph Loeb (Head of Marvel Television) during the historic
Marvel: House of Ideas
panel.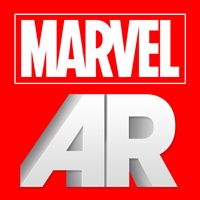 An industry first, the
Marvel ReEvolution
seamlessly brings the worlds of print and digital media together for a comics experience like no other. The first two elements of this exciting new initiative were revealed as
Marvel Infinite
Comics, a new comic book format, and
Marvel AR
, the first major augmented reality app from a comics company. And fans will not have to wait long to get in on the action as they will both be released with the hotly-anticipated
Avengers X-Men #1
on April 4th, when the two biggest Super Heroes teams in the world go to war!
"Marvel's always led graphic fiction industry in digital media innovation and the
Marvel ReEvolution
is a quantum leap into the future of publishing," said Dan Buckley. Publisher & President of the Print, Animation & Digital Divisions, Marvel Worldwide, Inc. "We see print and digital product as complementary, not competitive—so we've made sure that not only do we have new digital content but also digital products that enhance the printed page. The release of
Avengers VS X-Men #1
, the biggest story we've ever told, is the activation point for the re-evolution of comics as a whole."
Marvel Infinite
Comics
represent a new form of comic book storytelling, using tablets and smartphones as a new canvas for storytelling, taking advantage of modern technology while staying true to medium's greatest strengths. The first comic released in this format will be
Avengers VS X-Men #1 Infinite
, from acclaimed creators Mark Waid and Stuart Immonen and available on April 4th for purchase on the
Marvel Comics app
, free with the redemption of the code found in print copies of
Avengers VS X-Men #1
or included with the purchase of the digital version.
"We call these
Marvel Infinite Comics
because the storytelling possibilities are, frankly, infinite. Writers and artists now have a whole host of new tools at their disposal to redefine the comic book medium," said Alonso. "Current tablets and smartphones, along with comiXology's Guided View technology, allow us to develop new, full length stories for a different medium that are very much truly comics—but experienced by readers in a way no other major company has ever executed."
The
Marvel AR
app, powered by Aurasma, will be released in April for iOS and Android devices. By opening this app and scanning select Marvel products featuring the
Marvel AR
logo, you'll unlock exclusive content starring the world's most popular Super Heroes -- including Iron Man, Thor, Captain America, Spider-Man, Wolverine, Hulk and many others! Go behind the scenes of your favorite comics, see new footage, hear from creators, catch yourself up on past events and more!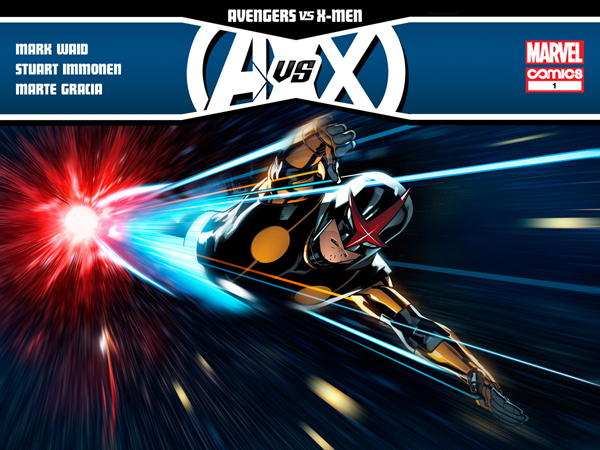 "
Marvel AR
is a perfect example of how digital innovation not only gives added value to print comics, but also brings a delivers an entirely new reading experience," explained Phillips. "Now fans will have access to more behind-the-scenes material from their favorite Marvel products than ever before—and it's all absolutely free."
Check out
www.marvel.com
for more information on the
Marvel ReEvolution
and stay tuned for exciting developments as the comic industry changes forever.
To find a comic shop near you, call 1-888-comicbook or visit
www.comicshoplocator.com
Marvel Entertainment, LLC, a wholly-owned subsidiary of The Walt Disney Company, is one of the world's most prominent character-based entertainment companies, built on a proven library of over 8,000 characters featured in a variety of media over seventy years. Marvel utilizes its character franchises in entertainment, licensing and publishing. For more information visit
www.marvel.com
R2-D2 DEBUTS BOBA FETT-INSPIRED REDESIGN AT MEGACON
05/31/16 @ 3:18 am EST
Source:
Comic Book Resources
| Categories:
Star Wars
|
Comments
(0) |
E-mail Article
|
Add a Comment
At this past weekend's MegaCon in Orlando, Florida, a working replica R2-D2 was spotted that donned the Mandalorian armor of everybody's favorite "Star Wars" bounty hunter (sorry, Bossk fans), Boba Fett.
LUC BESSON REVEALS NEW "VALERIAN" PHOTOS WITH CARA DELEVINGNE, DANE DEHAAN
05/31/16 @ 3:15 am EST
Source:
Comic Book Resources
| Categories:
MIsc
|
Comments
(0) |
E-mail Article
|
Add a Comment
"Lucy" director Luc Besson has dropped some new set pics from his next sci-fi feature,"Valerian and the City of a Thousand Planets." The photos from his 2017 flick include starsCara Delevingne ("Suicide Squad"), Dane DeHaan ("The Amazing Spider-Man 2") and Clive Owen ("Sin City"), among others, on the film's set.
Check out a couple pics from Besson's upcoming comic adaptation below.
Based on the French comic "Valerian and Laureline" by Pierre Christin and artist Jean-Claude Mézières, Besson's "Valerian" film follows government operatives Valerian (DeHaan) and Laureline (Delevingne), who work to maintain order in the universe. As per request from their Commander (Owen), the duo head to the intergalactic -- and seemingly peaceful -- city of Alpha, where they investigate a hidden conflict brewing among its seventeen million alien inhabitants.
Directed by Besson, and starring Delevingne, DeHaan and Owen, alongside Ethan Hawke, Rutger Hauer, John Goodman and Rihanna, "Valerian and the City of a Thousand Planets" is slated for a July 21, 2017 release.
NEW "X-MEN: APOCALYPSE" PROMO TEASES QUICKSILVER RESCUE SCENE
05/31/16 @ 3:12 am EST
Source:
Comic Book Resources
| Categories:
X-Men
|
Comments
(0) |
E-mail Article
|
Add a Comment
20th Century Fox has released a new "X-Men: Apocalypse" TV spot that includes footage from one of the better-received scenes of the film, wherein Quicksilver (Evan Peters) saves various mutants from an explosion at Xavier's School for Gifted Youngsters.
Check out the new "Quicksilver Rescue Scene" TV spot here:
https://youtu.be/3m0GO7CTEdE
NEW 'STAR TREK' TV SERIES ADDS 'VOYAGER' NOVELIST KIRSTEN BEYER TO THE WRITING STAFF
05/31/16 @ 3:08 am EST
Source:
Comic Book Resources
| Categories:
Star Trek
|
Comments
(0) |
E-mail Article
|
Add a Comment
Longtime "Star Trek: Voyager" novelist Kirsten Beyer has been tapped for the writing staff of the 2017 "Star Trek" TV series.
According to Trek Core, Beyer is joining showrunner Bryan Fuller on the writing staff for the series, which is set to premiere on CBS, and continue to be released on the network's new online streaming service, CBS All-Access.
Since 2009, Beyer has written eight novels that follow the USS Voyager crew upon their returns from the Delta Quadrant at the TV series' end.
Not much is known about the new "Trek" series, except that it will follow — as the teaser trailer indicated — "New crews, new villains, new heroes, and new worlds."
Produced by Fuller and "Star Trek II: The Wrath of Khan" writer-director Nic Meyer, the new "Star Trek" series is set to premiere in January, 2017.
SINGER PLANS TO STEP AWAY FROM "X-MEN" AFTER "APOCALYPSE," BUT NOT 'FOREVER'
05/31/16 @ 3:06 am EST
Source:
Comic Book Resources
| Categories:
X-Men
|
Comments
(0) |
E-mail Article
|
Add a Comment
Minus a few years of absence in the middle of the franchise, director Bryan Singer has been in some way working on "X-Men" films since he kicked-off the series 16 years ago. While Singer doesn't see himself leaving the 20th Century Fox property
for good
, he has said he'd like to step away for 'something really different,' now that he's done with "X-Men: Apocalypse."
The "Usual Suspects" director told the LA Times, "I recently met [Oscar-winning director] Danny Boyle -- he and I have known of each other for many years but never met. He was prepping 'Steve Jobs' at the time and I was doing this and he said, 'Are you going to be doing 'X-Men' movies forever?' And I didn't actually say no."
But Singer continued, "The reality is, even though I'm very desperate to jump to something completely different, I've spent so many years in this universe and I love this cast and the characters so much, I just don't see myself abandoning them forever. Perhaps as a consultant, as a producer, even as a director, I could see myself returning in the future. Just right now, once this one is done, I'd like to do something really different."
Directed by Bryan Singer, and starring James McAvoy, Michael Fassbender, Jennifer Lawrence, Sophie Turner, Olivia Munn, Oscar Isaac, and many, many more, "X-Men: Apocalypse" is currently in theaters.
DOMINIC COOPER WOULD LOVE TO PLAY HOWARD STARK AGAIN IF "AGENT CARTER" WAS REVIVED
05/31/16 @ 3:03 am EST
Source:
Comic Book Resources
| Categories:
Marvel
|
Comments
(0) |
E-mail Article
|
Add a Comment
As the news of "Agent Carter's" cancellation begins to sink in, the cast of the series is starting to share their thoughts on the future of the show. While actress Lotte Verbeek is "sorry" that the show was cancelled, Dominic Cooper is both remorseful over the cancellation and hopeful it will get a second chance on Netflix or Amazon.
During a panel at MCM London Comic Con, Cooper was asked if he would like to see "Agent Carter" move over to a streaming site. Fan support of this move has been very popular, as a petition for Netflix to save "Agent Carter" has already gained over 113,000 supporters in just two weeks. "There may be more story to tell and what's wonderful about streaming sites is that while it may have been the end of the road, now there's hope that it might not be."
Cooper also said that he's talked to both Hayley Atwell and James D'Arcy about the cancellation and that they are both in awe of the fan support to see the show picked up. "I know James and Haley, the fact that people have gotten behind it and want to see it return means a huge amount to them."
Cooper's character Howard Stark is much like Peggy Carter in that they have both have been featured in multiple Marvel shows and films. There's always a possibility of featuring "Agent Carter" characters in flashbacks on "Agents of S.H.I.E.L.D." or in future Marvel films, if the storytelling allows for it. "I'm well up for doing more Howard Stark and I know they're up for doing more of their characters, so fingers crossed."
Video:
https://youtu.be/qMty7_AItPA
STAN LEE SPEAKS OUT ABOUT HIS "DEADPOOL" CAMEO
05/31/16 @ 2:59 am EST
Source:
Comic Book Resources
| Categories:
Stan Lee
|
Comments
(0) |
E-mail Article
|
Add a Comment
Stan Lee is the master of cameos. From playing a hot dog vendor in Bryan Singer's first "X-Men" movie to being mistaken for both Hugh Hefner in "Iron Man" and Larry King in "Iron Man 2," Lee has appeared in more Mavel franchise movies than any other actor.
In "Deadpool," Lee played a strip club DJ who introduced topless women as they took the stage. The club scene was in the film because Wade Wilson (Ryan Reynolds) was there looking for Vanessa (Morena Baccarin). Lee has previously said that his "Deadpool" cameo was his favorite, but until recently he hadn't shared much about the scene.
According to his panel at MegaCon, which can be seen below, Lee wasn't actually in the strip club to film his cameo. Lee filmed his scene in a studio and then his footage was added to the film later. Lee said that if they do another scene like that in the "Deadpool" sequel he wants to be there for that one.
Video:
https://youtu.be/WJrHj_CyIq8
SONS OF ANARCHY CAST REFUSE TO SHOW UP AT CON UNTIL PAID
05/31/16 @ 2:53 am EST
Source:
Comicbook
| Categories:
MIsc
|
Comments
(0) |
E-mail Article
|
Add a Comment
This past weekend was supposed to be a joyous occasion for fans of
Sons of Anarchy
as many of the stars of FX's biker gang drama, which aired from 2008–2014, were scheduled to take part in a 3-day reunion event at Space City Comic Con in Houston, Texas. However, attendees experienced a disorganized convention with "long lines for VIPs, panels canceled, and photo op tickets not being honored."
"It was a truly insane show," a source for
Bleeding Cool
reported. "I don't know everything that happened but people definitely were scammed, money seems to have been stolen, celebrities fled, the staff may not have been paid, the cops were called on the cast of
Sons Of Anarchy
, and a lot more true weirdness and pandemonium at a sparsely attended show in a huge convention hall."
Ava Jade, a journalist and field reporter for GSS, was on hand and was able to obtain even more details on what transpired.
"Upon arriving at their hotel, the cast was told that the credit card provided by the promoter would not be accepted, it would be cash only for their rooms," she reports on her website, officialavajade.com. "When they arrived at the convention, Charlie had it out with the promoter to get to the bottom of it. He took his check to the bank to cash it, because he knew something was up. There he found out that the check that was given to him was written from an account that had been CLOSED. This happened to the entire cast. Many of the actors went to the promoters office to demand payment, where the promoter ended up calling the cops because he was 'being held hostage.'"
STAR WARS' YOUNG HAN SOLO SPINOFF STARTS FILMING IN JANUARY 2017
05/31/16 @ 2:49 am EST
Source:
Comicbook
| Categories:
Star Wars
|
Comments
(0) |
E-mail Article
|
Add a Comment
Two Sundays ago, Lawrence Kasdan, the legendary
Star Wars
screenwriter behind
The Empire Strikes Back
,
Return of the Jedi
,
The Force Awakens
and the upcoming
Han Solo
standalone film, was given Atlanta Jewish Film Festival's first Icon Award for Contributions to the Cinematic Arts.
Before accepting his award, Kasdan took part in a Q&A with the media, covering a number of
Star Wars
topics, such as the status of
Han Solo: A Star Wars Story
. Jacques Couret of the
Atlanta Business Chronicle
was on hand and has provided a transcript.
Q:
What can you tell us about the Han Solo project?
Lawrence Kasdan:
Young Han! (Laughs)
Q:
For the fans, generally speaking, should they be excited?
Lawrence Kasdan:
Oh, I think so! You know, Chris Miller and Phil Lord are going to direct it. They're great, funny and imaginative and we've had a great time together. My son [Jon] and I wrote the script and Chris and Phil are working on it and they're about to move to London to start shooting in January. And it should be fun.
Q:
2018 is the release date?
Lawrence Kasdan:
Yes. They're actually scheduled for May. The [other Star Wars films] are falling on Christmas —
Rogue One
and
Episode 9
. Han will come before Episode 9.
Aside from
Star Wars
, Kasdan's other writing credits include 1981's
Raiders of the Lost Ark
, 1981's
Grand Canyon
(nominated for an Oscar - Best Original Screenplay), 1983's
The Big Chill
(nominated for an Oscar - Best Original Screenplay), 1985's
Silverado
, and 1988's
The Accidental Tourist
(nominated for 2 Oscars - Best Picture and Best Adapted Screenplay).
The film will stars Alden Ehrenreich as Han Solo and is being directed by Phil Lord and Christopher Miller (
The LEGO Movie, 21 Jump Street
), based on a screenplay by Lawrence Kasdan (
The Empire Strikes Back, The Force Awakens
) and his son Jon.
Han Solo: A Star Wars Story
will be released on May 25, 2018.
INJUSTICE: GODS AMONG US SEQUEL TO BE ANNOUNCED SOON?
05/31/16 @ 2:42 am EST
Source:
Comicbook
| Categories:
Justice League
|
Comments
(0) |
E-mail Article
|
Add a Comment
The French website,
Gameblog.fr,
is reporting that a sequel to the 2013 DC Comics-based fighting video game,
Injustice: Gods Among Us
— developed by NetherRealm Studios and published by Warner Bros. Interactive Entertainment — is in the works and will be announced soon.
Their source claims
Injustice: Gods Among Us
2
will be unveiled either in the coming days or just before E3, which starts June 14th in Los Angeles, California. It will reportedly use the same engine as
Mortal Kombat X
, arrive in stores March 2017, and only be available on PS4, Xbox One, and PC.
2013's
Injustice: Gods Among Us
involved Superman becoming evil and setting up a totalitarian regime after The Joker tricked him into killing the love of his life, Lois Lane, and their unborn child. Batman assembled a team of superheroes —some from an alternate universe — to stop the High Councillor (a.k.a. the naughty Man of Steel). When it was released in April, it sold 424,000 copies in its first month. It received "Best Fighting Game of the Year" awards from IGN, GameTrailers, Game Informer, and VGX.