WE WANT YOU TO JOIN THE MARVEL REEVOLUTION!
03/12/12 @ 1:17 pm EST
Source:
Marvel
|
Comments
(0) |
E-mail Article
|
Add a Comment
Top Comics Publisher Announces Historic Initiative To Reshape The Comic Industry



The
Marvel ReEvolution
is here—and comics will never be the same! The future of comic book publishing was unveiled yesterday to the raucous crowd at SXSW Interactive' s ScreenBurn Arcade courtesy of industry superstars Axel Alonso (Editor in Chief, Marvel Comics), Peter Phillips (SVP/GM, Marvel Digital Media) and Jeph Loeb (Head of Marvel Television) during the historic
Marvel: House of Ideas
panel.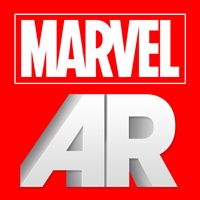 An industry first, the
Marvel ReEvolution
seamlessly brings the worlds of print and digital media together for a comics experience like no other. The first two elements of this exciting new initiative were revealed as
Marvel Infinite
Comics, a new comic book format, and
Marvel AR
, the first major augmented reality app from a comics company. And fans will not have to wait long to get in on the action as they will both be released with the hotly-anticipated
Avengers X-Men #1
on April 4th, when the two biggest Super Heroes teams in the world go to war!
"Marvel's always led graphic fiction industry in digital media innovation and the
Marvel ReEvolution
is a quantum leap into the future of publishing," said Dan Buckley. Publisher & President of the Print, Animation & Digital Divisions, Marvel Worldwide, Inc. "We see print and digital product as complementary, not competitive—so we've made sure that not only do we have new digital content but also digital products that enhance the printed page. The release of
Avengers VS X-Men #1
, the biggest story we've ever told, is the activation point for the re-evolution of comics as a whole."
Marvel Infinite
Comics
represent a new form of comic book storytelling, using tablets and smartphones as a new canvas for storytelling, taking advantage of modern technology while staying true to medium's greatest strengths. The first comic released in this format will be
Avengers VS X-Men #1 Infinite
, from acclaimed creators Mark Waid and Stuart Immonen and available on April 4th for purchase on the
Marvel Comics app
, free with the redemption of the code found in print copies of
Avengers VS X-Men #1
or included with the purchase of the digital version.
"We call these
Marvel Infinite Comics
because the storytelling possibilities are, frankly, infinite. Writers and artists now have a whole host of new tools at their disposal to redefine the comic book medium," said Alonso. "Current tablets and smartphones, along with comiXology's Guided View technology, allow us to develop new, full length stories for a different medium that are very much truly comics—but experienced by readers in a way no other major company has ever executed."
The
Marvel AR
app, powered by Aurasma, will be released in April for iOS and Android devices. By opening this app and scanning select Marvel products featuring the
Marvel AR
logo, you'll unlock exclusive content starring the world's most popular Super Heroes -- including Iron Man, Thor, Captain America, Spider-Man, Wolverine, Hulk and many others! Go behind the scenes of your favorite comics, see new footage, hear from creators, catch yourself up on past events and more!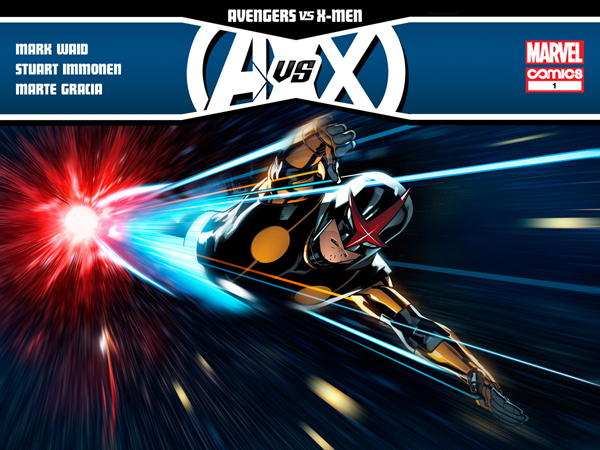 "
Marvel AR
is a perfect example of how digital innovation not only gives added value to print comics, but also brings a delivers an entirely new reading experience," explained Phillips. "Now fans will have access to more behind-the-scenes material from their favorite Marvel products than ever before—and it's all absolutely free."
Check out
www.marvel.com
for more information on the
Marvel ReEvolution
and stay tuned for exciting developments as the comic industry changes forever.
To find a comic shop near you, call 1-888-comicbook or visit
www.comicshoplocator.com
Marvel Entertainment, LLC, a wholly-owned subsidiary of The Walt Disney Company, is one of the world's most prominent character-based entertainment companies, built on a proven library of over 8,000 characters featured in a variety of media over seventy years. Marvel utilizes its character franchises in entertainment, licensing and publishing. For more information visit
www.marvel.com
WONDER WOMAN: DIANA MEETS THE WORLD OF MANKIND IN
05/27/17 @ 8:30 am EST
Source:
ComicBook
| Categories:
DC
|
Comments
(0) |
E-mail Article
|
Add a Comment
Wonder Woman's
story involves a rich tapestry of mythology and heart, and fans will finally get to see it all play out on the big screen. That story takes center stage in a brand new extended featurette.
Video:
https://youtu.be/ikMGXsbZn9Q
POWER RANGER JASON DAVID FRANK RESPONDS TO BEING TARGET OF HEAVILY ARMED SUSPECT AT PHOENIX COMICON
05/27/17 @ 8:21 am EST
Source:
Bleeding Cool
| Categories:
MIsc
|
Comments
(0) |
E-mail Article
|
Add a Comment
More details have emerged via the Arizona Republic surrounding the arrest of Matthew Sterling, who according to Phoenix Police arrived on Thursday at Phoenix Comicon carrying weapons with the intend to target specific individuals including Power Rangers actor Jason David Frank.
Police indicated that it appears that Sterling had gone there with the intent to target some very specific individuals, including Green Power Ranger actor, Jason David Frank, and "Aphrodite police officers" (which is his term for whomever he deems to be a "bad" police officer). He told police during the interview that he had managed to slip by security guard and weapons-check stations and get to an upper floor of the convention center. He had even gone so far as to set a phone reminder to himself to kill Frank on the 25th.
His plot began to unravel after he began to post photos of police officers from around the convention center to social media, along with a message of his intent to shoot and kill the officers. A woman seeing the messages contacted police who responded immediately to the scene and managed to subdue Sterling without serious incident.
Friday evening, Jason David Frank made a brief press appearance to respond to what had happened and said: "I know you guys are going to hear some stuff on the internet, probably pretty much around the entire world. But I want to let you know, I'm okay. Everything is fine."
Further continuing and addressing the rule-changes implemented after the incident which banned all replica weapons and props, Frank said: "Just remember, if you're here at Phoenix Comic Con, if you want me to sign your dragon daggers and such, you have to leave them in the box this weekend. We have a no weapon policy. You can't take weapons into Phoenix Comic Con at all. It's part of your cosplay, but I want you to be troopers about it. And I want you guys to remember that you don't need a prop gun, you don't need a prop weapon or anything to make your costume cool. Just respect the rules and regulations of Phoenix Comic Con." (Via Bleeding Cool)
Video-Jason David Frank speaks:
https://youtu.be/U-S9SOi3dZ4
'LUKE CAGE' SEASON 2 WILL EXPLORE CAGE'S VERY PUBLIC IDENTITY
05/27/17 @ 12:57 pm EST
Source:
Bleeding Cool
| Categories:
Marvel
|
Comments
(0) |
E-mail Article
|
Add a Comment
The Marvel Cinematic Universe doesn't have much in the way of secret identities for its super heroes. Everyone knows who Captain America and Iron Man were before Black Widow dumped all of S.H.I.E.L.D. on the internet during
Captain America: The Winter Soldier
.
The various characters on the Netflix end of the MCU aren't as forward about their identities. Jessica isn't exactly hiding but she isn't putting herself out there either. Luke Cage, on the other hand, made sure that everyone knew who he was and his fight against Diamondback was highly publicized. The people of Harlem know who he is and that is going to play into season two according to star Mike Colter. Colter was at Houston's Comicpalooza (quote via MCU Exchange) and spoke about what we could expect from season two.
"It's something that we'll explore in the Defenders and hopefully in Season 2 of Cage which I start very soon," Colter said. "It's very different. He's out. People know what he looks like. He's not in any kind of disguise. People know where he lives. They know where to find him so its something he has to deal with. Most superheroes don't have to deal with that and can kind of keep it separate."
It's a classic superhero story for a loved one to get caught up in the antics of the hero once the villain learns who they are. It's something that was explored in the original Raimi
Spider-Man
movies but due to the nature of the various heroes in the MCU it isn't something we've seen explored here yet. Luke is a perfect character to do that; he might be bulletproof but he has other weaknesses. It's something that Alexandra says in the trailer for
The Defenders
; "the more connections you have the easier it will be to break you."
The Defenders
will stream to Netflix August 18, 2017.
Luke Cage
season two currently has no release date.
JOHN BOYEGA TALKS FINN'S 'BIG DEAL' IN THE LAST JEDI
05/27/17 @ 12:50 pm EST
Source:
ComicBook
| Categories:
Star Wars
|
Comments
(0) |
E-mail Article
|
Add a Comment
Finn has finally become a big deal, but he probably didn't plan on having to get stabbed to make it happen.
Finn actor John Boyega recently sat down with EW to talk about his role in the upcoming
Star Wars: The Last Jedi
. The final fight with Kylo Ren left its mark on him, but thanks to that throwdown he managed to actually fulfill his own lie, the same lie that Han Solo called him out on in
Star Wars: Episode VII - The Force Awakens
.
"The funny thing is, between VII and VIII, Finn's now a big deal! He is now a big deal. Imagine that – you get taken down by Kylo Ren. Think about what the gossip's going to be like in the Resistance. 'Oh, that's the guy that got slashed down by Kylo?'"
It's enough to pick up a few fans along the way, something he simulates with a fake wave to the masses. "'How you doing, guys? How you doing?'" he says. "'Yeah, I was there. Then the Falcon picked me up… Oh yeah, I knew Han Solo by the way. We were pretty close.' All that kind of stuff. They have a fan moment when they see him."
All it took was getting stabbed with a lightsaber. It's probably something he wouldn't replicate if he had the choice, as he's in pretty rough shape when The Last Jedi begins.
"Finn's in a bad way at the end of VII. He has a lot of issues. He got slashed with a saber, and that took him down real hard, so he's in a coma," the actor says. "That suit, that whole thing helps him to recover. But we're not sure whether that means he'll wake up.""Finn's in a bad way at the end of VII. He has a lot of issues. He got slashed with a saber, and that took him down real hard, so he's in a coma," the actor says. "That suit, that whole thing helps him to recover. But we're not sure whether that means he'll wake up. There's some additional few things that need to be done to make him mobile. He's definitely in a place where he needs some help."
MARK HAMILL ON HOW THE LAST JEDI DIFFERS FROM PREVIOUS STAR WARS EPISODES
05/27/17 @ 12:43 pm EST
Source:
ComicBook
| Categories:
Star Wars
|
Comments
(0) |
E-mail Article
|
Add a Comment
Commemorating yesterday's milestone anniversary of the Star Wars saga, Vanity Fair unleashed an amazing spread of photographs taken by the legendary Annie Liebowitz as well as some brand new details about the upcoming film.
Though
Star Wars: The Last Jedi
is still over six months away from hitting theaters, we've learned some more information about the film's plot, including new characters and settings never before seen in the Universe.
While speaking about the tone and direction of the new movie, series star Mark Hamill revealed that Rian Johnson's take on the franchise is unlike any other film that has been previously released.
"It's so much different in many ways from the other episodes," the Luke Skywalker actor said in a behind the scenes video. "And yet, I think it's very satisfying in delivering what the fans want to see."
Hamill previously said that he disagreed with a lot of Johnson's choices for the direction of the new film, though he is on board and is being ever the consummate professional. But it's nice to know that he's still enjoying the story his director is telling.
Star Wars: The Last Jedi
opens in theaters December 15.
On Set Video:
https://youtu.be/0cub4znLiU0
SUPERGIRL CAST MEMBER STEPS DOWN AS SERIES REGULAR
05/27/17 @ 12:38 pm EST
Source:
ComicBook
| Categories:
DC
|
Comments
(0) |
E-mail Article
|
Add a Comment
Maggie may have said yes to a future with Alex, but Floriana Lima didn't.
TV Line reports, Lima is not returning to
Supergirl
as a series regular so that she can pursue other opportunities. However, before she parts ways with the show, she will appear in more than one episode of Season 3 to wrap up the romantic relationship the National City police detective developed with DEO Agent Alex Danvers.
"We adore Floriana and have loved working with her to tell this inspiring story," executive producer Andrew Kreisberg says in a statement. "Although she's not available to us as a series regular next season, as she's looking to pursue other opportunities, we're happy she'll be returning for multiple episodes in Season 3."
In the Season 2 finale, after the Daxamites were defeated and fled Earth, Kara encouraged her sister to "never let [Maggie] go." So when Maggie goes to comfort her girlfriend, Alex blurts out a marriage proposal. Whether or not Maggie said yes or not is not revealed, but the unexpected proposal did put an ear-to-ear grin on her face.
Based on the aforementioned news, we can only speculate that Maggie either says no and goes back to being single, says yes and gets cold feet, or she doesn't live long enough to see the wedding reception.
JASON DAVID FRANK ALLEGED TARGET OF PHOENIX COMICON GUNMAN
05/27/17 @ 12:35 pm EST
Source:
ComicBook
| Categories:
MIsc
|
Comments
(0) |
E-mail Article
|
Add a Comment
A man armed with loaded handguns and a shotgun was arrested at Phoenix Comicon Thursday and told police he intended to kill "bad" police officers as well as Jason David Frank, the actor known for being the Green Power Ranger who is attending the convention, according to court documents.
The judge set 31-year-old Mathew Sterling's bail at $1 million and he is facing charges of attempted murder, three counts of aggravated assault, resisting arrest, carrying a weapon in a prohibited place, and wearing body armor during the commission of a felony, according to the Phoenix police.
The police report obtained by the Arizona Republic states Sterling "believes that there are police officers that have kind faces in uniform but they can be bad officers," and he "would use violence against them if it meant he needed to protect his friends."
Sterling allegedly told police he was the Punisher, and that the firearms were for "self defense in case officers gave him trouble and that he would shoot to kill."
But his vendetta against cops was only one reason for his attendance, according to police who said he intended to kill
Power Rangers
actor Jason David Frank.
The police report states that Sterling told them he stabbed the potential victim 15 years ago at an event and wanted to "finish the job."
At Sterling's initial court appearance, Maricopa County prosecutor Ed Leiter said he had set a calendar reminder in his phone for May 25 to "kill JDF comicon."
"He exhibited a dramatic threat to the community beyond police officers, beyond Jason David Frank," Leiter said. "A number of other people were referenced as possible targets or people he wanted to kill."
No one was hurt at the event and Phoenix Comicon organizers have since heightened security measures for the duration of the weekend.
Including restricting the entrances and increasing security at the checkpoints, Convention Director Matthew Solberg said in an email prop weapons would be prohibited at the event. (Via ComicBook.com)
DYNAMITE ENTERTAINMENT ANNOUNCES STAR-STUDDED LINEUP FOR BOOKEXPO & BOOKCON 2017
05/26/17 @ 4:48 pm EST
Source:
Dynamite
| Categories:
Dynamite
|
Comments
(0) |
E-mail Article
|
Add a Comment


Dynamite Entertainment is pleased to announce its return to the Big Apple for this year's BookExpo (June 1st & 2nd) and BookCon (June 3rd & 4th), which will be held at New York City's Javits Center (located at 655 W 34th St, New York, NY 10001). Dynamite will occupy booth #2615, mere steps away from the Hall 3A Entrance, where it will host several top-tier creators for limited signing appearances! Visitors can stop by to have free editions of Nancy Drew/Hardy Boys #1, Z Nation #1, and Charmed #1 signed by Craig Engler, Fred Van Lente, Anthony Del Col, and Erica Schultz!

Dynamite's signing schedule will be as follows:

FRIDAY, June 2nd: 11:00am - 12:00pm: Erica Schultz (Charmed, Swords of Sorrow)12:00pm - 1:00pm: Anthony Del Col (Nancy Drew/Hardy Boys: The Big Lie, Assassin's Creed)1:00pm - 2:00pm: Craig Engler and Fred Van Lente (Z Nation)

SATURDAY, June 3rd: 12:00pm - 1:00pm: Anthony Del Col (Nancy Drew/Hardy Boys: The Big Lie, Assassin's Creed)1:00pm - 2:00pm: Craig Engler and Fred Van Lente (Z Nation)2:00pm - 3:00pm: Erica Schultz (Charmed, Swords of Sorrow)

SUNDAY, June 4th: 11:00am - 12:00pm: Anthony Del Col (Nancy Drew/Hardy Boys: The Big Lie, Assassin's Creed)12:00pm - 1:00pm: Erica Schultz (Charmed, Swords of Sorrow)1:00pm - 2:00pm: Fred Van Lente (Z Nation) *Please note: Signing times are subject to change.

While you're there, don't miss our other free comic galleys including: James Bond: Black Box #1 Animal Jam #0Swordquest #0Pierce Brown's Red Rising #1.

For further information, or to set up a time to speak with a member of the Dynamite team, please contact Marketing@Dynamite.com
'PIRATES OF THE CARIBBEAN: DEAD MEN TELL NO TALES' SAYS AHOY TO $34.5M IN OFFSHORE START - INTERNATIONAL BOX OFFICE
05/26/17 @ 4:01 pm EST
Source:
Deadline
| Categories:
MIsc
|
Comments
(0) |
E-mail Article
|
Add a Comment
Disney's return to the swashbuckling adventures of Captain Jack Sparrow is off to a No. 1 start in all offshore markets. Through yesterday,
Pirates Of The Caribbean: Dead Men Tell No Tales
has reeled in
$34.5M
at the international box office. With domestic previews, that brings the global total to $40M as we head into the weekend.
Early estimates out of
China
, a key swing on how this Johnny Depp-starrer fares abroad, indicate an opening day today of $20M+ (that includes previews, but is not included in the overseas number above).
The launch day for
Pirates 5
, also known as
Salazar's Revenge
in some overseas markets, ranks among the top debuts of the year in several hubs including Germany, Austria, France, Finland, Sweden, Belgium, Thailand, Indonesia and Malaysia.
The Joachim Ronning-Espen Sandberg-directed movie began overseas rollout on Wednesday with a strong opening in
France
($2.3M, 2nd biggest bow of 2017, 5% behind opening day of
Pirates Of The Caribbean: On Stranger Tides
, 4% ahead of
Captain America: Civil War
, 34% ahead of
Jungle Book
— all in admissions).
Korea
was also a good opening, 6% behind
POTC4
, and in Norway, the helmers' home country,
POTC5
had an 83% market share. Indonesia bowed significantly ahead of the opening day of
Pirates 4
. Thailand, at $400K, had its 2nd biggest opening day of 2017 to date. In a sign of how some Asia Pacific markets have grown over the years, this was 66% ahead of the opening day of
Pirates 4.
Thursday's openings brought
Germany
the biggest start for a film of 2017 at 40% above
POTC4
. The
UK
was also a No. 1 bow, although this week's Manchester terrorist attack is expected to impact box office this weekend. In the
Netherlands
,
POTC5
was the top opening day of 2017 with $900K and the 2nd highest opening day for any Disney release behind only
Star Wars: The Force Awakens
. It came in 47% ahead of
POTC4
.
'BAYWATCH' CATCHES ESTIMATED $4.5M SURF, 'PIRATES' PREVIEWS $5.5M -- BOX OFFICE FRIDAY AM
05/26/17 @ 3:57 pm EST
Source:
Deadline
| Categories:
MIsc
|
Comments
(0) |
E-mail Article
|
Add a Comment
Matinee grosses are starting to come in and so far the fifth installment of Disney's, Jerry Bruckheimer and Johnny Depp's
Pirates
franchise is playing well.
Pirates of the Caribbean: Dead Men Tell No Tales
is on track to take in about $24M to $26M today — that includes the $5.5M it grossed in previews last night. So that means that right now, it's estimated to take around $65M for the three-day with a four-day weekend of right around $75M to $80M. On the flipside, Paramount Pictures' R-rated hopeful
Baywatch
may only take in $6.5M to $7M today with a four-day holiday of $23M to $24M and a five-day cume right around what we said this AM: $27M to $29M.
Baywatch
is stuck in the sand, playing slow in its first two nights of evening play so grosses might even dip lower. Will see how it plays tonight but so far it's not seeing any big audience play on that rating.
The holdovers Marvel/Disney's
Guardians of the Galaxy
Vol. 2 may end up with a three-day take of $19M and a four-day around $24M while Fox and Ridley Scott' s
Alien: Covenant
may take in anywhere between $13M and $14M for the weekend and $17M by the end of the four-day holiday.