WE WANT YOU TO JOIN THE MARVEL REEVOLUTION!
03/12/12 @ 1:17 pm EST
Source:
Marvel
|
Comments
(0) |
E-mail Article
|
Add a Comment
Top Comics Publisher Announces Historic Initiative To Reshape The Comic Industry



The
Marvel ReEvolution
is here—and comics will never be the same! The future of comic book publishing was unveiled yesterday to the raucous crowd at SXSW Interactive' s ScreenBurn Arcade courtesy of industry superstars Axel Alonso (Editor in Chief, Marvel Comics), Peter Phillips (SVP/GM, Marvel Digital Media) and Jeph Loeb (Head of Marvel Television) during the historic
Marvel: House of Ideas
panel.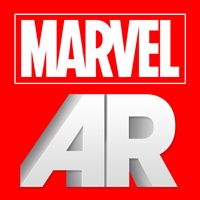 An industry first, the
Marvel ReEvolution
seamlessly brings the worlds of print and digital media together for a comics experience like no other. The first two elements of this exciting new initiative were revealed as
Marvel Infinite
Comics, a new comic book format, and
Marvel AR
, the first major augmented reality app from a comics company. And fans will not have to wait long to get in on the action as they will both be released with the hotly-anticipated
Avengers X-Men #1
on April 4th, when the two biggest Super Heroes teams in the world go to war!
"Marvel's always led graphic fiction industry in digital media innovation and the
Marvel ReEvolution
is a quantum leap into the future of publishing," said Dan Buckley. Publisher & President of the Print, Animation & Digital Divisions, Marvel Worldwide, Inc. "We see print and digital product as complementary, not competitive—so we've made sure that not only do we have new digital content but also digital products that enhance the printed page. The release of
Avengers VS X-Men #1
, the biggest story we've ever told, is the activation point for the re-evolution of comics as a whole."
Marvel Infinite
Comics
represent a new form of comic book storytelling, using tablets and smartphones as a new canvas for storytelling, taking advantage of modern technology while staying true to medium's greatest strengths. The first comic released in this format will be
Avengers VS X-Men #1 Infinite
, from acclaimed creators Mark Waid and Stuart Immonen and available on April 4th for purchase on the
Marvel Comics app
, free with the redemption of the code found in print copies of
Avengers VS X-Men #1
or included with the purchase of the digital version.
"We call these
Marvel Infinite Comics
because the storytelling possibilities are, frankly, infinite. Writers and artists now have a whole host of new tools at their disposal to redefine the comic book medium," said Alonso. "Current tablets and smartphones, along with comiXology's Guided View technology, allow us to develop new, full length stories for a different medium that are very much truly comics—but experienced by readers in a way no other major company has ever executed."
The
Marvel AR
app, powered by Aurasma, will be released in April for iOS and Android devices. By opening this app and scanning select Marvel products featuring the
Marvel AR
logo, you'll unlock exclusive content starring the world's most popular Super Heroes -- including Iron Man, Thor, Captain America, Spider-Man, Wolverine, Hulk and many others! Go behind the scenes of your favorite comics, see new footage, hear from creators, catch yourself up on past events and more!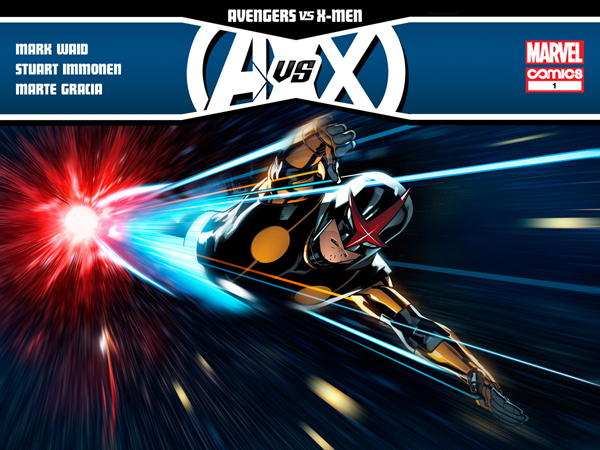 "
Marvel AR
is a perfect example of how digital innovation not only gives added value to print comics, but also brings a delivers an entirely new reading experience," explained Phillips. "Now fans will have access to more behind-the-scenes material from their favorite Marvel products than ever before—and it's all absolutely free."
Check out
www.marvel.com
for more information on the
Marvel ReEvolution
and stay tuned for exciting developments as the comic industry changes forever.
To find a comic shop near you, call 1-888-comicbook or visit
www.comicshoplocator.com
Marvel Entertainment, LLC, a wholly-owned subsidiary of The Walt Disney Company, is one of the world's most prominent character-based entertainment companies, built on a proven library of over 8,000 characters featured in a variety of media over seventy years. Marvel utilizes its character franchises in entertainment, licensing and publishing. For more information visit
www.marvel.com
DF REVIEW: ELEKTRA #5
08/23/14 @ 1:27 am EST
Source:
Dynamic Forces
| Categories:
Elektra
|
Comments
(0) |
E-mail Article
|
Add a Comment
By BYRON BREWER
It seems like the fifth time is the charm.
With the long-awaited sequel of
Sin City
opening in theatres, the name Frank Miller is everywhere. Yet one of the most stunning comic book creations of this famed artist/writer has been MIA … in her own book.
Until
Elektra
#5!
Writer W. Haden Blackman finally gives Elektra the story and the adventure we have been waiting for since #1. Not that the preceding issues have been bad, but I never felt that superior, awesome aura Elektra always projects, a character that also has great pathos and mystery. But there she was, right in the heart of #5 as her history unfolds and dovetails so wonderfully into both Bloody Lips' and Kento's own. Just that simple little method of storytelling adds layer upon layer to the emotion that sometimes gets lost in ninja stories.
Haha! What a superbly braggadocios creation Cape Crow is, in an old school manner. When this top fighter takes time to actually instruct his foe, a well-known assassin, in the art of conquering him in battle, it recalls Batroc Zee Lee-PAIRE in old issues of
Captain America
. You gotta love villains who love themselves! And it is during this time that Elektra shows she is indeed the star of this book.
I have been waiting.
Artist Michael Del Mundo never forgets he is telling a story, and the art division of this book has been top-notch. In action scenes, in times of poignancy, in close quarters and swashbuckling ninja action, Del Mundo smoothly takes us from one frame to another advancing Blackman's work.
If the writer can maintain this energy and poise, and the book can maintain this artist, there is no where for this series to go but up!
DISNEY TO 'REDEFINE LONGFORM STORYTELLING' WITH 'STAR WARS'? NOVELS, COMICS, & CARTOONS WILL 'COUNT'
08/22/14 @ 10:00 pm EST
Source:
ICv2
| Categories:
Star Wars
|
Comments
(0) |
E-mail Article
|
Add a Comment


According to an article by Devin Faraci Disney and the team at Lucasfilm currently led by J.J. Abrams are "going to redefine longform storytelling" as they expand the Star Wars universe in the years ahead.

Faraci says that inside sources have told him, that in contrast to the manner in which George Lucas made his Star Wars films, every detail of the new Disney-produced Star Wars trilogy has been planned out meticulously and the narrative canon will be closely coordinated with the storylines of licensed comics, novels and cartoons.


In his article, which appears on the BadassDigest site, Faraci claims to have multiple sources inside Lucasfilm, who have confirmed the creators' encyclopedic approach to the new trilogy. The canonical method—meticulously creating a "canonical narrative" for the new trilogy, will according to Faraci, also extend to coordinating this new narrative with licensed Star Wars comics, novels and cartoons in an effort to make them more relevant: "they're going to weave this story through cartoons and booksand comics, making every piece of side story count. Star Warshas too long been a central series of movies surrounded by absolutely disposable books, comics and games. No more. Youwon't have to know that stuff to follow the main story, but if you do know that stuff you're going to be rewarded."
GET COMICS EDUCATED AT WIZARD WORLD CHICAGO THIS WEEKEND
08/22/14 @ 9:52 pm EST
Source:
Bleeding Cool
| Categories:
MIsc
|
Comments
(0) |
E-mail Article
|
Add a Comment


Wizard World comic conventions have been ramping up the educational level of some of their programming recently to the point that it has attracted attention, and certainly provided a welcome place for fans to essentially soak up a great deal of knowledge about comics history and hear from experts about how comics are made and how the industry functions.

Wizard World Chicago, now ongoing, actually had some interesting programming on Thursday and Friday nights (whoops), but there is a remarkable amount of programming still to follow over Saturday and Sunday. Via Bleeding Cool:

SATURDAY, AUGUST 23

1:00 – 1:45PM 100 YEARS OF SUPER! CELEBRATING THE 100TH BIRTHDAYS OF BATMAN CO-CREATOR BILL FINGER AND SUPERMAN CREATORS JERRY SIEGEL & JOE SHUSTER, WITH MAGGIE THOMPSON, RON MASSENGILL, DAN MISHKIN AND DANNY FINGEROTH (ROOM 2)

More than 75 years after the debuts of their creations—Superman and Batman—and on what would have been their 100th birthday years, Bill Finger (co-creator of Batman) and Jerry Siegel & Joe Shuster (creators of Superman) are still in the news, both for the mega-successes of their creations, as well as the never-ending battles over credit and money involving those characters. Today, an all-star panel celebrates the titanic trio's centennials and discusses their legacies. Panelists include Maggie Thompson (The Comics Buyers Guide; Maggie's World), Ron Massengill (Superman expert), Dan Mishkin (Warren Commission Report; Blue Devil) and Danny Fingeroth (Disguised as Clark Kent: Jews, Comics, and the Creation of the Superhero).

2:00 – 2:45PM CELEBRATING THE FIRST COMIC BOOK: "NEW FUN" COMICS 80TH ANNIVERSARY! WITH MAGGIE THOMPSON, RON MASSENGILL, LARRY CHARET AND GEORGE HAGENAUER & JIM BROZMAN. (PLUS: LITTLE ORPHAN ANNIE AND L'IL ABNER'S 80TH BIRTHDAYS, TOO!) (ROOM 2)

Eighty years ago, in 1934, Major Malcolm Wheeler-Nicholson, through his company National Allied Publications (later to become DC Comics) released the first regular, ongoing comic book composed of new material, New Fun Comics! Celebrating this milestone—as well as the 80th anniversaries of the debuts of classic comic strips Little Orphan Annie and L'il Abner—are Maggie Thompson (The Comics Buyers Guide; Maggie's World), Ron Massengill (comics historian and pioneering Chicago comics retailer), Larry Charet (owner of Larry's Comics and co-founder of the Chicago Comic Con), George Hagenauer (Men's Adventure Magazines in Postwar America; many items form his collection are on display at the 2014 Kenosha Festival of Cartooning) and Jim Brozman (Dick Tracy; Green Hornet).Danny Fingeroth (The Rough Guide to Graphic Novels) moderates.

5:00 – 5:45PM SUPERSTAR ARTISTS: LEINIL YU, KEVIN WEST, MIKEY BABINSKI & ADELSO CORONA (ROOM 2)

Five top comics artists talk about their careers, their craft, the comics business and whatever else might come up—and may even show you some of their top-secret techniques! Join peerless pencilers Leinil Yu (Wolverine; Fantastic Four) and Kevin West (Guardians of the Galaxy; The Authority) and acclaimed inkers Mikey Babinski (Deadpool; Spider-Man) and Adelso Corona (Deadpool; Blindside) for this eye-popping panel. Danny Fingeroth (How to Create Comics from Script to Print) moderates.

6:00 – 6:45PM THE SECRET HISTORY OF COMICS CENSORSHIP WITH WERTHAM EXPERT CAROL TILLEY (ROOM 2)

In 1954, comic books were put on trial by the US Government whose Senate investigation prompted the birth of the Comics Code, a censorship body that shackled the medium for decades. New research by scholar Carol Tilley reveals a secret history behind the trials, including insights into the methods of Dr. Fredric Wertham whose findings weren't merely faulty, but also fabricated! Go behind the scenes of this fateful moment in comics history with Wertham researcher Carol Tilley (University of Illinois at Urbana-Champaign) and learn the untold stories of Fredric Wertham, Estes Kefauver and the kids who tried to fight the tide of anti-comics momentum. Danny Fingeroth (Superman on the Couch: What Superheroes Really Tell Us About Ourselves and Our Society) moderates.

SUNDAY, AUGUST 24

11:30 – 12:15PM ONE-ON-ONE WITH STAN LEE (ROOM 24)

There is only one Stan "The Man" Lee. Co-creator of the X-Men, the Avengers, Spider-Man, Agents of SHIELD, Iron Man, and countless other characters, Lee—at age 91!—is still going strong with his Pow! Entertainment company and projects such as Stan Lee's Mighty 7! Danny Fingeroth, longtime Stan-colleague—and co-editor (with Roy Thomas) of The Stan Lee Universe—interviews Stan about his incredible career—and then makes sure there's plenty of time for questions from the audience!

12:30 – 1:15PM FROM CAP'S SHIELD TO AGENTS OF SHIELD (AND GUARDIANS OF THE GALAXY!): MARVEL COMICS AT 75 WITH DANNY FINGEROTH AND MAGGIE THOMPSON (ROOM 2)

In 1939, Marvel Comics #1 debuted, unleashing The Sub-Mariner and The Human Torch on the world, and launching what would come to be known as the Marvel Universe. Danny Fingeroth (Spider-Man; The Stan Lee Universe; longtime Marvel writer/editor, researcher on Taschen's upcoming 75 Years of Marvel: From the Golden Age to the Silver Screen) and Maggie Thompson (The Comics Buyers Guide; Maggie's World) present an illustrated tour through the more than seven decades of the phenomenon that is Marvel. 1:30 – 2:15PM HOW TO WRITE COMICS WITH MARV WOLFMAN, DAN MISHKIN, AND DANNY FINGEROTH (ROOM 2) Accomplished comics writers Marv Wolfman (Teen Titans; Blade), Dan Mishkin (Amethyst; Blue Devil), and Danny Fingeroth (How to Create Comics From Script to Print) show and tell you how to write comics and graphic novels, going from initial idea to outline to script to finished story. Plus, the panelists will answer your questions about both the creative and business sides of the comics writing profession, including how to find an artist to work with (hint: a comics convention is the number one place!) and how to write exciting dialogue!.

2:30 – 3:15PM HOW TO COLOR COMICS WITH FANTASTIC FOUR'S LINDA LESSMANN REINHOLD AND THE LIFE AFTER'S GABRIEL BAUTISTA (ROOM 2)

With literally millions of colors in their digital palettes, comics colorists have a more challenging job than ever, with the responsibility of adding mood to the stories they work on, while keeping the narrative clear and compelling. Ace color artists Linda Lessmann Reinhold (Spider-Man; Fantastic Four) andGabriel Bautista (aka GABO; The Life After; All-Star Western) discusses their careers and their craft. Includes DEMONSTRATIONS OF HOW COMICS ARE COLORED! Moderated by Danny Fingeroth (How to Create Comics From Script to Print).
MILO MANARA BLAMES GOD FOR SPIDER-WOMAN #1 COVER
08/22/14 @ 9:30 pm EST
Source:
Bleeding Cool
| Categories:
Spider-Woman
|
Comments
(0) |
E-mail Article
|
Add a Comment
Anyone reading the comic press has ran into this story and a world of opinion. Our friends at Bleeding Cool say it was the most-read story on their site this week!
Obviously – at least to some – we are speaking of the post about Milo Manara's variant cover for Spider-Woman #1, commissioned by Marvel Comics.
It seems like comic book artists have come out of the woodwork to re-present the cover "as it should be" with others supporting the style of Manara.
Marvel exec Tom Brevoort has even given a "You hire Milo Manara, you get Milo Manara" defense to the piece.
But what does Milo Manara think about all the fuss? One Italian website decided top ask him and, as Bleeding Cool reports, Manara tells them that he sees two main forms of criticism on-line, one about anatomical accuracy and the other focused on his use of sexual imagery.
The latter he finds surprising, given that he believes there are far more important things to worry about, such as the events of Ferguson, Missouri, or the threat of an Ebola virus . He wonders if the controversy has something to do with the spread of Islam, and states his belief that the portrayal of a woman's body should not be subject to censorship in modern-day Western Europe.
As to the anatomical criticism, he said:
"
I wanted to draw is a woman who, after climbing the wall of a skyscraper, crawls on the roof. She finds herself at the edge, her right leg still not on the roof. So regarding the anatomical criticism, I think they are wrong, she is not meant to have both knees on the roof. One leg is still down, and the other is pulling up. And that's why her back is arched.
"It's not my fault if women are like that. I only draw them. It's not my design, it's one from a far more 'important' author, for those who believe. On the other hand, for evolutionists, like me, women's bodies have taken this form over millennia to avoid the 'extinction of the species'. If women were made exactly as men, with the same shape, I think we would have been extinct for a long time already."
Good. MORE controversy. Gotta love comics!
WEAK THURSDAY DEBUT FOR 'SIN CITY: A DAME TO KILL FOR,' BRINGS IN JUST $475K
08/22/14 @ 6:37 pm EST
Source:
ICv2
| Categories:
Sin City
|
Comments
(0) |
E-mail Article
|
Add a Comment
Frank Miller and Robert Rodriguez's Sin City: A Dame to Kill For got off to a very slow start on Thursday, bringing in just $475,000 from showings that began at 9pm on Thursday. The maudlin teen sudser If I Stay, which started its Thursday showings at 7pm, earned a more respectable $1.1 million and is expected to win the weekend and finish well ahead of the Sin City sequel.

Citing the nine-year gap between the first Sin City film and A Dame to Kill For, many analysts are predicting that the Sin Citysequel is in danger of finishing behind the live-action TMNT film, now in its third weekend, Guardians of the Galaxy, which is in its fourth, and even the quasi-religious football epic, When the Game Stands Tall.

In August of 2005 the first Sin City film roared to a surprising $29.8 million.
THE WICKED + THE DIVINE WILL FEATURE VARIANT COVER BY KEVIN WADA
08/22/14 @ 6:30 pm EST
Source:
Image
| Categories:
Image
|
Comments
(0) |
E-mail Article
|
Add a Comment
Kieron Gillen and Jamie McKelvie's THE WICKED + THE DIVINE #4 will feature a variant cover by She Hulk artist Kevin Wada. This dark and striking interpretation of Baphomet and Badb will be available to order with Diamond Code JUL148049.
Picking up from where the previous issue's cliffhanger left off, in THE WICKED + THE DIVINE #4 the mystery is solved. But can you guess if pop-god Lucifer likes the answer? Plus, there's much more to Baal than meets the eye, dear reader. He has secrets you'll want to know…
"We've been following Laura in her journey into the world of the Gods this arc," said Gillen. "This takes her right to the heart of it. It's where we've been heading—which immediately sets the stage for what's next. Which is issue 5, the end of the first story, which you have to imagine we have certain special things planned for. And you'd be correct."
THE WICKED + THE DIVINE #4 will hit shelves on 9/17 and can be ordered with Diamond Code JUL140590. Keep an eye out for the special Kevin Wada variant (Diamond Code JUL148049) which will be available on the same day. Final order cutoff deadline for retailers is Monday, 8/25.
TEEN TITANS: TEXTING, TWEETING, AND TRIBUTE BANDS?
08/22/14 @ 6:24 pm EST
Source:
DC
| Categories:
Teen Titans
|
Comments
(0) |
E-mail Article
|
Add a Comment
From facetime, to social media and video streaming, writer Will Pfeifer has definitely delivered on his vision to fully immerse Teen Titans into today's pop culture.
Just look at what's happened so far: When the Teen Titans saved the school bus full of children in TEEN TITANS #1, the public looked to their "Chirper" feed (a playful take on the real world's Twitter) to learn of the heroic rescue. #TeenTitansrule!
And when the scuffle between Teen Titan Miguel (A.K.A Bunker) and a rude onlooker was caught on video, the clip went viral making Miguel an overnight Internet sensation.
Pfeifer continues his fresh take on teenage superheroes in TEEN TITANS #2 where we finally get to see Raven as an underground music enthusiast. In fact, we learn that Raven isn't just a fan of the music; she's actually an indie music icon and has her own tribute band! Not bad for a hero who's often marked by her mysterious and withdrawn nature.
Below, take a look as Raven, undercover, goes to a concert to hear her tribute band "Dark Mistress" play. She seems to like what she hears. Will Raven ever perform herself? How will having a tribute band affect her role as a Teen Titan?
TEEN TITANS #2, written by Will Pfeifer and illustrated by Kenneth Rocafort, is available in stores now
.
THOR: GOD OF THUNDER #25 ASSEMBLES EPIC ARTIST LINEUP FOR GOD-SIZED ISSUE
08/22/14 @ 6:07 pm EST
Source:
Marvel
| Categories:
Thor
|
Comments
(0) |
E-mail Article
|
Add a Comment
On a bellow of thunder and the crack of lightning comes the Thunder God, one last time! Today, Marvel is proud to present your first look at
THOR: GOD OF THUNDER #25
, the oversized final issue from New York Times Bestselling writer Jason Aaron as he assembles a bevy of the industry's greatest artists for a titanic tale that should not be missed! Witness new stories of the Thor from each era as well as the untold origin of one of the God of Thunder's greatest foes! Plus, before
THOR #1
hits in October, be there when the new Thor makes her thunderous first appearance inside this epic, oversized issue!
First, it's Young Thor vs. the Frost Giants as Jason Aaron and artist Simon Bisley (
2000 AD
) tell you a tale the brash, youthful God of Thunder as he wields his enchanted battle axe Jarnbjorn against the worst Jotunheim has to offer! Then, Aaron reteams with his artistic collaborator from
Scalped
, R.M. Guera, to bring you the blood-soaked origins of one of the God of Thunder's most maniacal villains – Malekith the Accursed! Witness the untold origin of the ruler of the Dark Elves as he cuts a bloody swath across the Ten Realms in his rise to power and prominence!
Finally, as the Thor of today deals with the startling fallout of
Original Sin,
fast forward to the future as Aaron and blockbuster
Thor: God of Thunder
artist Esad Ribic bring you a new tale of King Thor and the Girls of Thunder. Deep in the halls of Asgard, Thor's granddaughters have uncovered a startling secret chapter of Thor's past. A secret long since buried. Who is the new God of Thunder and why was her existence kept secret?
Be there when one chapter in the God of Thunder's life reaches its end…and another begins. No fan can afford to miss out on the epic, oversized
THOR: GOD OF THUNDER #25
when it thunders its way into comic shops and onto digital devices this September!
THOR: GOD OF THUNDER #25 (JUL140657) Written by JASON AARON Art by ESAD RIBIC, SIMON BISLEY and RM GUERA Cover by ESAD RIBIC Avenger Thor Variant by MILO MANARA (JUL140658) Young Thor Variant by SIMON BISLEY (JUL140659) King Thor Variant by RM GUERA (JUL140660) FOC – 08/25/14, On-Sale – 09/17/14
TIME RUNS OUT! YOUR FIRST LOOK AT AVENGERS #35
08/22/14 @ 5:58 pm EST
Source:
Marvel
| Categories:
Avengers
|
Comments
(0) |
E-mail Article
|
Add a Comment
This September, it all comes crashing down as Earth's Mightest Heroes face judgment day – and today, Marvel is proud to present your first look at the oversized
AVENGERS #35
! The star-studded creative team of Jonathan Hickman, Jim Cheung, Dustin Weaver, Nick Bradshaw and Paco Media fast-forward 8 months, to the battle worn Marvel Universe of tomorrow – and the bleak future facing our heroes. Peer into May 2015, heroes and villains of the Marvel Universe stand at the precipice, and utter decimation looms.
Incursions by parallel Earths from other dimensions have increased in number! To save both universes, one Earth must be destroyed each time! Until now the Illuminati have dealt with this problem in secret. But 8 months from now, the secret is out! The Avengers and the Illuminati are willing to go to war over what must be done – but how could this all have happened?
"In addition to setting the table for the astonishing climax of Jonathan Hickman's run, we'll also be providing a glimpse into the immediate future of many of our characters, and what changes await them over the next 8 months of publishing," says Executive Editor Tom Brevoort. "This isn't some maybe-future, this is the real deal, what's awaiting the Marvel Universe in the coming year."
As this epic, oversized issue jumps forward into the future, what has become of Earth's Mightiest Heroes? With the war between the Avengers and the Illuminati at its peak, who will be left to fend off the Final Incursion? And what will happen if they fail? The clock is ticking and your questions will be answered this September in
AVENGERS #35
!
AVENGERS #35 (JUL140622)Written by JONATHAN HICKMANArt by JIM CHEUNG, DUSTIN WEAVER, NICK BRADSHAW & PACO MEDINA, Cover by JIM CHEUNG, Time Runs Out Variant by AGUSTIN ALESSIO (JUL140623) FOC – 08/25/14, On-Sale – 09/17/14
MEET GWEN STACY – SPIDER-WOMAN! YOUR FIRST LOOK AT EDGE OF SPIDER-VERSE #2
08/22/14 @ 5:52 pm EST
Source:
Marvel
| Categories:
Marvel
|
Comments
(0) |
E-mail Article
|
Add a Comment
As spider-powered heroes from across all universes unite to battle back the threat of Morlun, meet a young girl from Midtown High who learned that with great power, comes great responsibility. Today, Marvel is proud to present your first look at September's
EDGE OF SPIDER-VERSE #2
, from critically acclaimed writer Jason Latour and rising-star artist Robbi Rodriguez! She's smart, she's tough, she's charming and she can lift a car – she's
Gwen Stacy
! Patrolling the New York City of her universe, she keeps the streets safe as the vigilante known as
Spider-Woman
! Just don't tell her father, NYPD Police Chief George Stacy!"This story sees Gwen at a real crossroads of her life," says writer Jason Latour. "Spider-Woman is wanted for a crime she didn't commit. So where as her life in costume before was a lot of adventuring and fun, she's now being forced to decide what it means to her."As the growing threat of
Spider-Verse
looms on the not-so-distant-horizon, meet one of its breakout stars early as Gwen Stacy swings headlong into the biggest Spider-Man event of all time. Don't miss one moment of the action as Gwen Stacy: Spider-Woman makes her bombastic debut in
EDGE OF SPIDER-VERSE #2
!Plus, don't miss out on these exciting
Edge of Spider-Verse
tie-in issues of your favorite ongoing series: Superior Spider-Man #32 & #33, Amazing Spider-Man #7 & #8, Spider-Man 2099 #5
EDGE OF SPIDER-VERSE #2 (JUL140616) Written by JASON LATOUR, Art & Cover by ROBBI RODRIGUEZ, Variant Cover by GREG LAND (JUL140617) FOC 8/25/14, ON-SALE 09/17/14