DYNAMITES NEW LONE RANGER GETS COVERED IN THE WEEKS BEST OF LISTS!
01/09/12 @ 3:26 pm EST
Source:
Dynamite Entertainment
| Categories:
The Lone Ranger
|
Comments
(0) |
E-mail Article
|
Add a Comment
FANTASTIC BEASTS AND WHERE TO FIND THEM GETS A TV SPOT TO WARN US ABOUT THE SHADOW
10/26/16 @ 2:33 pm EST
Source:
Bleeding Cool
| Categories:
MIsc
|
Comments
(0) |
E-mail Article
|
Add a Comment
Fantastic Beasts and Where To Find Them
is almost certainly the biggest film left on the film calendar and Warner Brothers are going to be sure you know it. The marketing campaign is already kicking.
Case in point, here is a new TV Spot for the film. It shows off the 'shadow' that the characters will be facing off against, as well as a whole bunch of those fantastic beasts.
You can take a look here:
https://youtu.be/YTC4aSztWhw
MICHAEL FASSBENDER AND JUSTIN KURZEL TALKS ABOUT GETTING ASSASSIN'S CREED RIGHT
10/26/16 @ 2:29 pm EST
Source:
Bleeding Cool
| Categories:
MIsc
|
Comments
(0) |
E-mail Article
|
Add a Comment
20th Century Fox
has released a new featurette for their upcoming film
Assassin's Creed.
The video talks about the filming of the movie and includes interviews with star
Michael Fassbender
and director
Justin Kurzel
. The take about the visuals and how important it is for them to get the parkour elements right.
Assassin's Creed
opens December 21st.
Video:
https://youtu.be/n2WLsmw5oHg
NEW TEAM ARROW ISN'T A TEAM YET AND A BLUE BEETLE REFERENCE
10/26/16 @ 2:24 pm EST
Source:
Bleeding Cool
| Categories:
DC
|
Comments
(0) |
E-mail Article
|
Add a Comment
Green Arrow
may have taken his new team into the field last week, but it doesn't mean that they're ready. As we see in the clip from tonight's new episode,
Wild Dog
still doesn't listen and
Mr. Terrific
is quite so terrific yet. But fans of the
Blue Beetle
will like seeing the
Kord Industries
reference.
Arrow
airs Wednesday at 8 PM on the
CW
.
Clip:
https://youtu.be/WZ_iUPeXigg
MUPPET BABIES BEING REBOOTED BY DISNEY FOR 2018 PREMIERE
10/26/16 @ 2:17 pm EST
Source:
Comicbook
| Categories:
Disney
|
Comments
(0) |
E-mail Article
|
Add a Comment
As the Muppets franchise continues to try to find a foothold in the modern entertainment marketplace,
Deadline
has learned that the next step is Disney relaunching the acclaimed
Muppet Babies
TV series.
The rebooted
Muppet Babies
is being aimed to air on Dinsey Jr. in "early 2018," and the format will be as a CG-animated series, much like the network's popular
Mickey Mouse Clubhouse
series. "We are proud, and a little bit giddy, to begin production on our new version of the much-loved Muppet Babies," said Nancy Kanter, Executive Vice President, Original Programming and General Manager, Disney Junior Worldwide (via
Deadline
).
Episode format will be two 11-minute episodes (totaling 22 minutes; 30 minutes with commercial breaks). The age group will be 4 - 7, with "adventure themes" being the main focus of the show. In short, it will take the Muppet Babies characters into high-concept situations, in order to "highlight creative and critical thinking skills by harnessing the power and potential of imaginative play."
AGENTS OF SHIELD FEATURES JOHNNY BLAZE GHOST RIDER EASTER EGG
10/26/16 @ 11:13 am EST
Source:
Comicbook
| Categories:
Marvel
|
Comments
(0) |
E-mail Article
|
Add a Comment
Agents of SHIELD
Season 4 brought Ghost Rider to the small screen, but it for some classic Marvel fans it was a different Ghost Rider than they were hoping for.
Those fans remember Johnny Blaze, the original Ghost Rider who debuted in 1972, and who was played by Nicholas Cage in the movies
Ghost Rider
and
Ghost Rider: Spirit of Vengeance
.
While Blaze still hasn't appeared on
Agents of SHIELD
, the most recent episode, "Lockdown," did drop an Easter egg related to the original Ghost Rider.
The episode opened with a flashback of Lucy and Joseph searching for the Darkhold in the abandoned home of its previous, and now deceased, owner. They dig through the basement for a while before finally uncovering the darkly powerful tome.
Hanging on the wall of that same basement is a poster for the Quentin Carnival. The Quentin Carnival is the very same carnival that Johnny Blaze worked for a stuntman prior to becoming the Ghost Rider. Blaze continued to work on and off with the Quentin Carnival even after his transformation.
The Quentin Carnival was home to other "freak show" style characters, including the Monster Man and Wolf. It also attracted a fair share of villains. The Quentin Carnival was targeted by the Circus of Crime and the Freakmaster, who transformed stuntwoman Ruriko Tsumura into the cyborg Steel Wind. Steel Wind became a rival of Ghost Rider's, first as a fellow stunt biker and then as a more direct threat, but allied herself with Ghost Rider after the villain Centurius killed her sister, Steel Vengeance.
For Ghost Rider fans, this may give hope yet of Johnny Blaze appearing at some point in the series.
AGENTS OF SHIELD GIVES QUAKE A NEW COSTUME
10/26/16 @ 11:06 am EST
Source:
Comicbook
| Categories:
Marvel
|
Comments
(0) |
E-mail Article
|
Add a Comment
Daisy "Quake" Johnson may have gone rogue between seasons of
Agents of SHIELD
, but she's returned to the fold in the series' latest episode, "Lockup."
Well, at least temporarily. Quake made it clear that she's only sticking around the Zephyr One long enough to keep her promise to Phil Coulson to track down the route of SHIELD's ghost problem.
Even so, Quake's old SHIELD family was happy to see her back and action. They even presented Quake a new costume and an upgraded set of gauntlets to help balance out the negative effects of her powers.
The new gauntlets are a bit sleeker than Quake's previous model. Rather than a large, heavy looking fixture over Quake's hand, the new gauntlets have separated plating that allows them to fit more snugly to the contours of Quake's hand, wrist, and forearm.
STAR WARS REBELS PREVIEWS MANDALORIAN-FOCUSED STORY ARC
10/26/16 @ 11:01 am EST
Source:
Comicbook
| Categories:
Star Wars
|
Comments
(0) |
E-mail Article
|
Add a Comment
Meet the Imperial Supercommandos. Yes, the Mandalorians have joined up with the Empire, or at least some of them. The next arc of
Star Wars Rebels
will explore just what the Mandalorians were up to during the "Dark Times" of Imperial reign, a previously untold story in modern canon. Ironically, this wasn't a story that
Rebels
showrunner Dave Filoni ever expected to tell.
"Just what's been going on on Mandalore was something that I never really thought we'd deal with when we started this series," he revealed to ComicBook.com in a recent interview, though they did include Sabine in the cast to "leave the door open." The way that character, voiced by Tiya Sircar, grew organically in the series and "got more and more interesting" made the team decide to investigate her family.
Video:
https://youtu.be/RfzZJ_GZXhQ
NEW OLD MAN LOGAN IMAGE REVEALED
10/26/16 @ 10:54 am EST
Source:
Comicbook
| Categories:
Marvel
|
Comments
(0) |
E-mail Article
|
Add a Comment
Director James Mangold continues to build the hype for his upcoming Wolverine movie,
Logan
, taking to social media to once again share some imagery.
Today's image is another look at franchise star Hugh Jackman in the film, but like everything that Mangold shares, there's a dual agenda at work. These 'teaser images' at once highlight the style and tone of the film, while also dropping some major visual clues and Easter eggs for fans to buzz about.
See if you can guess what kind of discussion today's image is meant inspire: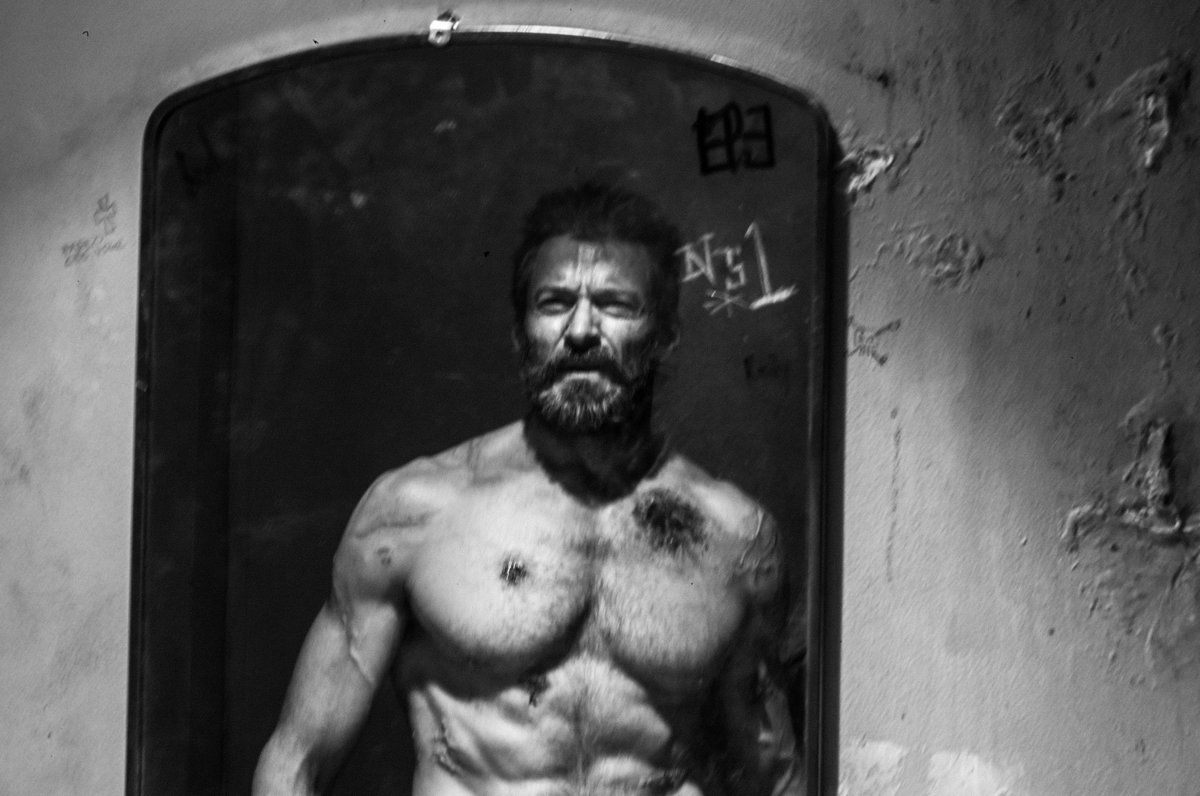 REED CRANDALL ARTIST'S EDITION COLLECTS ARTIST'S LEGENDARY EC WORK
10/26/16 @ 10:46 am EST
Source:
ICv2
| Categories:
IDW
|
Comments
(0) |
E-mail Article
|
Add a Comment
Reed Crandall's remarkable work for EC Comics will be collected in an oversized artist's edition from IDW Publishing, due on shelves in March.
Reed Crandall's EC Stories Artist's Edition
collects scans of Crandall's original black-and-white art for EC Comics. The 144-page, 15" x 22" hardcover will be in stores March 22, 2017. MSRP is $150.00.
Crandall, the talented artist behind Quality Comics'
Blackhawk
and
Doll Man
, was a mainstay at EC, drawing dozens of stories for some of EC's most popular anthology series, including
Tales from the Crypt
,
The Vault of Horror
,
Crime SuspenStories
, and
Shock SuspenStories
.
After the Comics Code effectively destroyed EC Comics, Crandall went on to work on the magazine-sized horror anthologies
Creepy
and
Eerie
and various Tower Comics titles, including
T.H.U.N.D.E.R. Agents.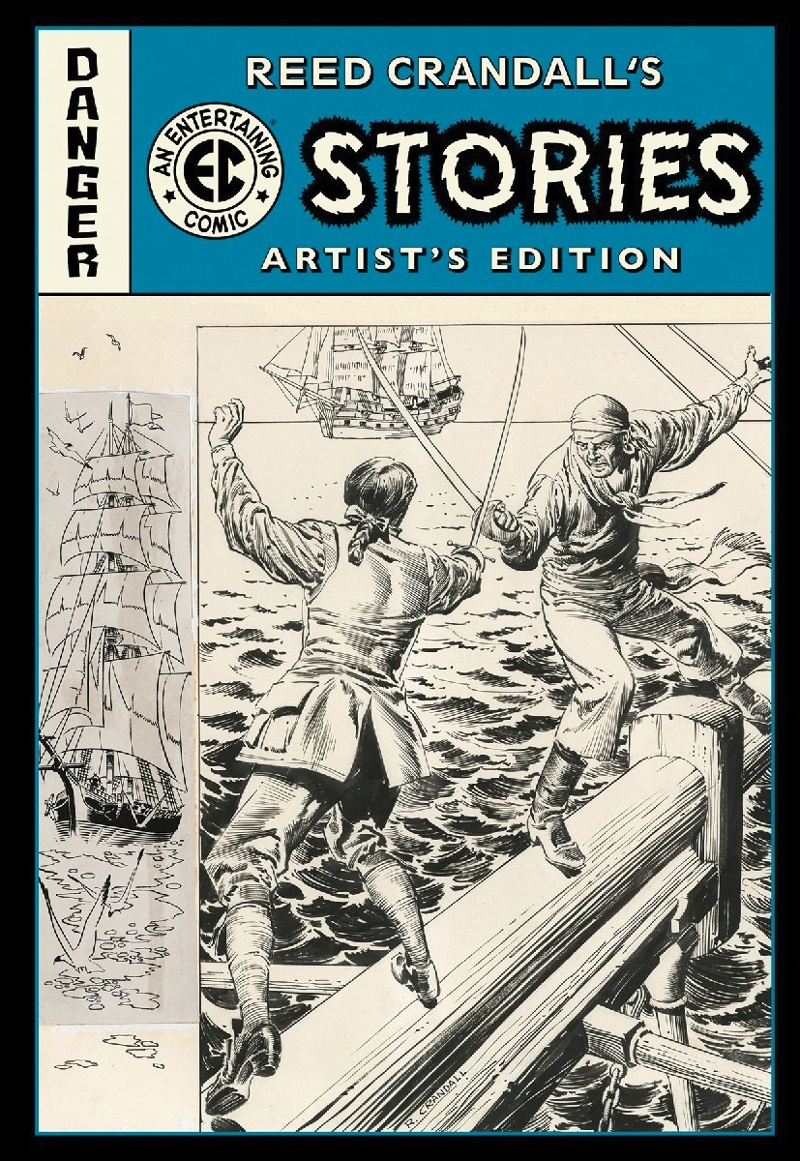 WIZARD WORLD CUTS BACK ON SHOWS AGAIN IN 2017
10/26/16 @ 10:43 am EST
Source:
ICv2
| Categories:
MIsc
|
Comments
(0) |
E-mail Article
|
Add a Comment
Wizard World has announced its 2017 schedule of 16 events, down from 19 in 2016 and 24 in 2015, and matching its 2014 level. The 2017 schedule brings back Nashville, where Wizard World held an event in 2015 but not in 2016, and adds Oklahoma City, Orlando, and Albequerque. The company held events in Las Vegas, Richmond, and Tulsa in 2016 and those cities are off the 2017 list.
The 2017 Wizard World Comic Con schedule:
New Orleans, January 6-8
Portland, February 17-19
Cleveland, March 17-19
St. Louis, April 7-9
Minneapolis, May 5-7
Des Moines, May 19-21
Philadelphia, June 1-4
Sacramento, June 16-18
Albuquerque, July 14-16
Columbus, August 4-6
Orlando, August 11-13
Chicago, August 24-27
Nashville, Sept. 8-10
Madison, September 22-24
Oklahoma City, October 27-29
Austin, Nov. 17-19
With a new CEO at the helm, the company appears to be turning around after a rough 2015 in which it lost $4.3 million on its biggest con schedule ever. It showed a profit again in its second quarter; net income was $325,749.